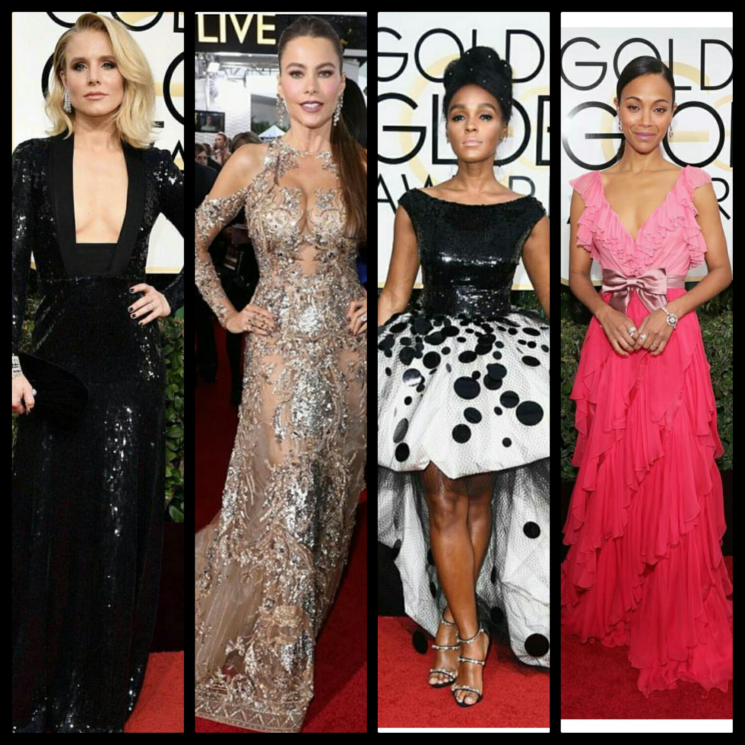 Written by Claude Russell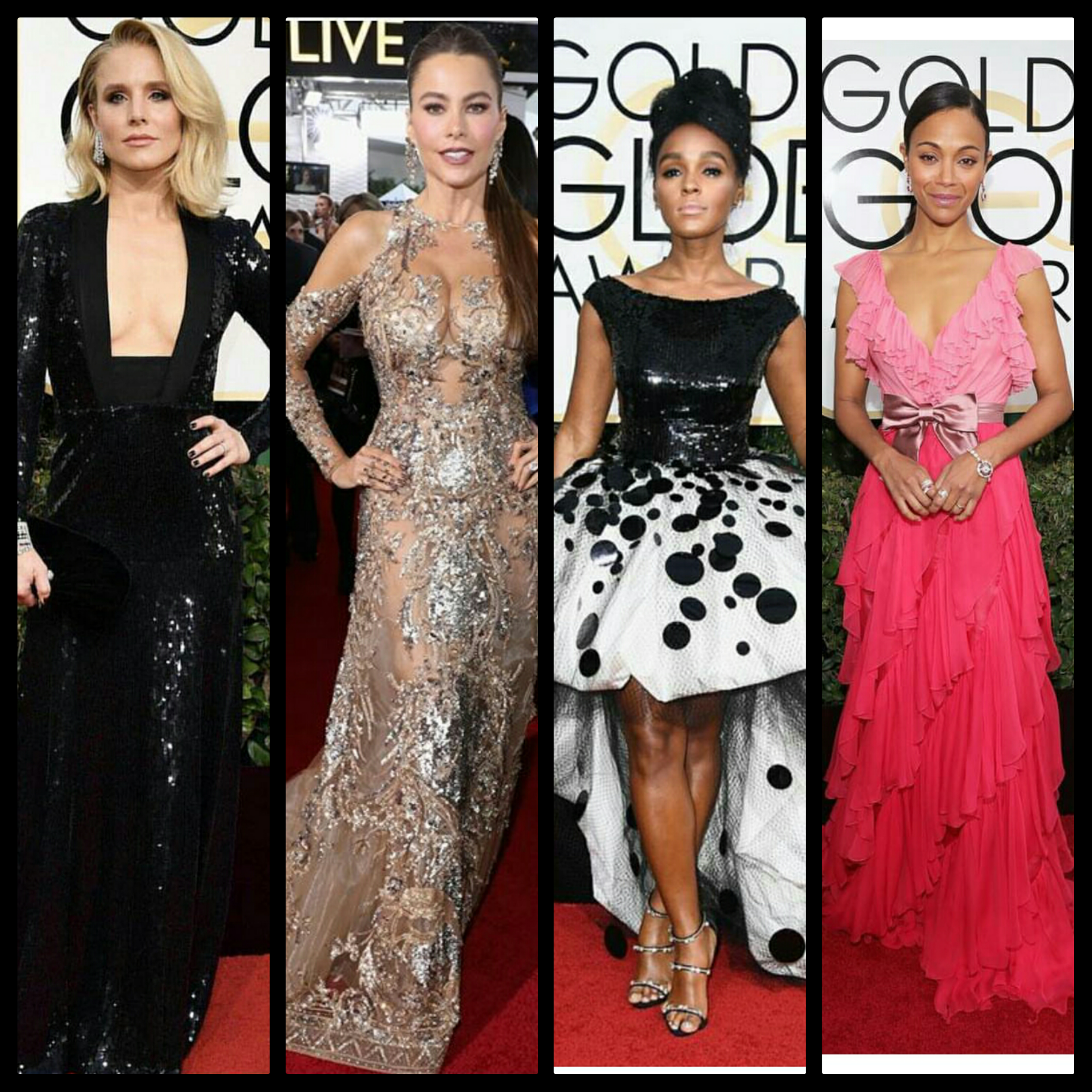 Well the award season has started and the Golden Globes has certainly set a style standard for the next upcoming award shows…sadly not everybody was able to turn heads on the red carpet.  Some just caused me to just look away. Tbh Fuzionistas,  not alot of the dresses wowed me.  Lol I mean, look at it from a fashion standpoint, alot of the clothes were ill fitting.
Here is a look at my #FUZIONFAIL list:
Carrie Underwood in Iris Serban, the ruffles are just too much on such a slender silhouette.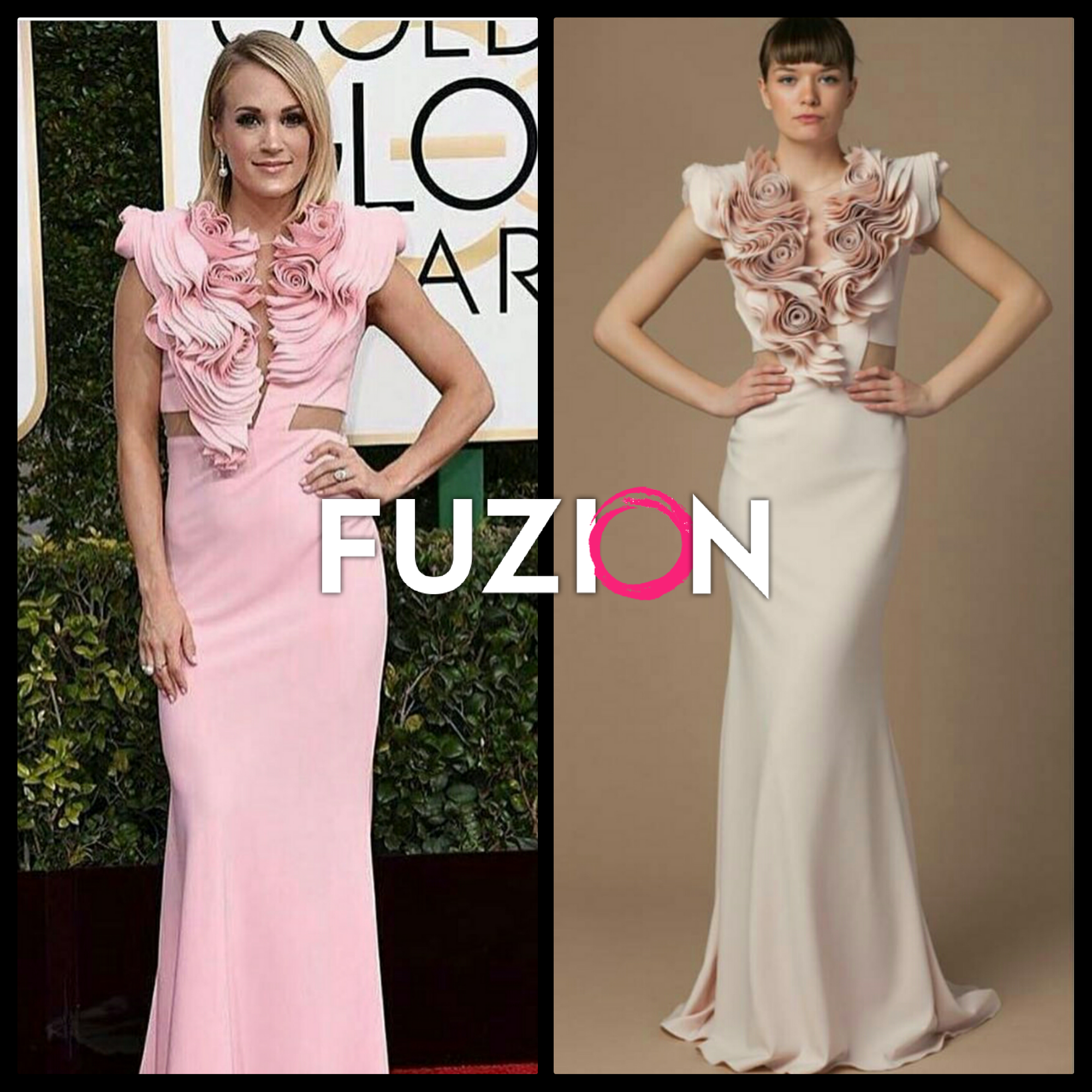 Nicole Kidman in Alexander McQueen, this would have been a great look minus those sleeves.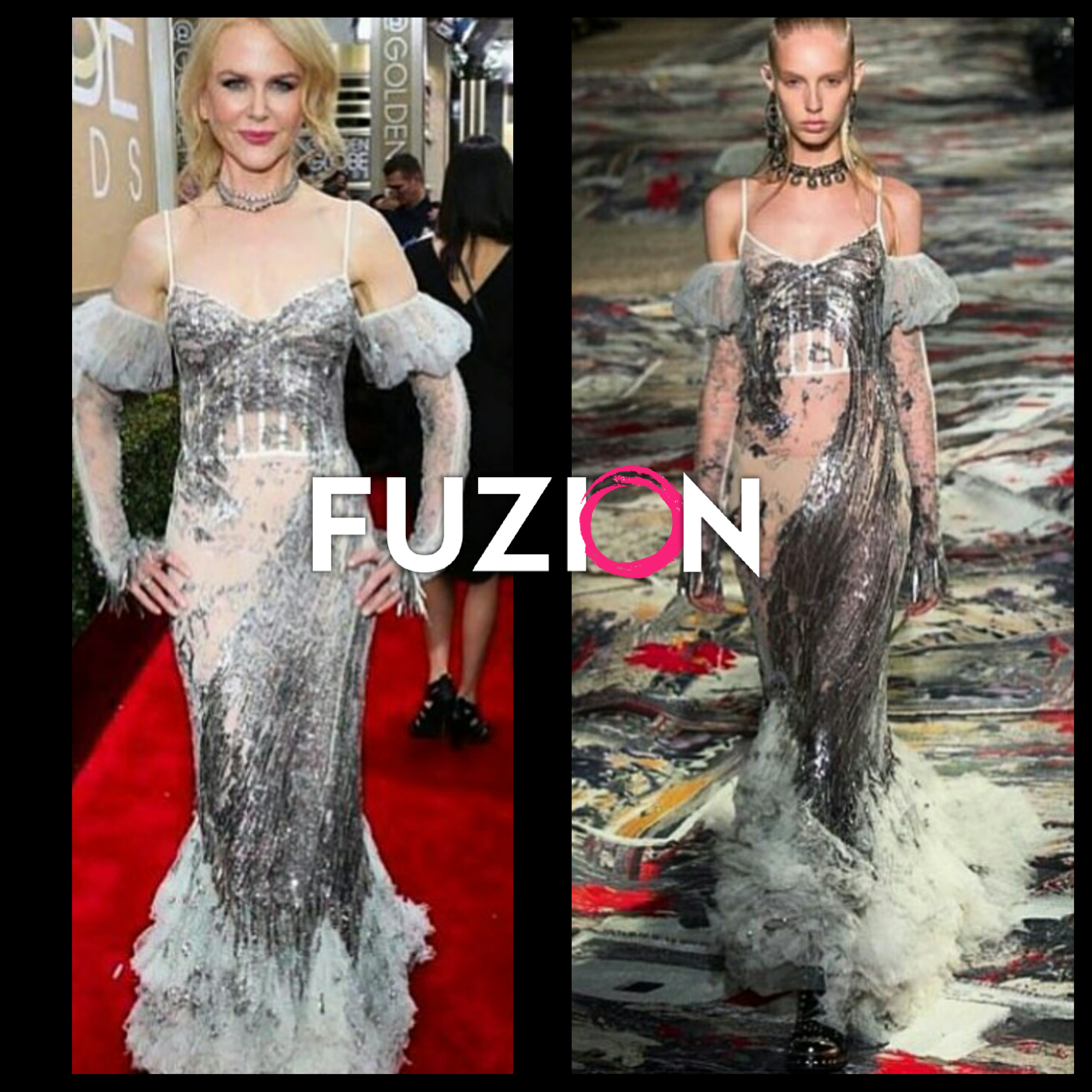 This GUCCI ruffled number worn by Zoe Saldana may have looked great on the runway but on the red carpet it just doesn't work.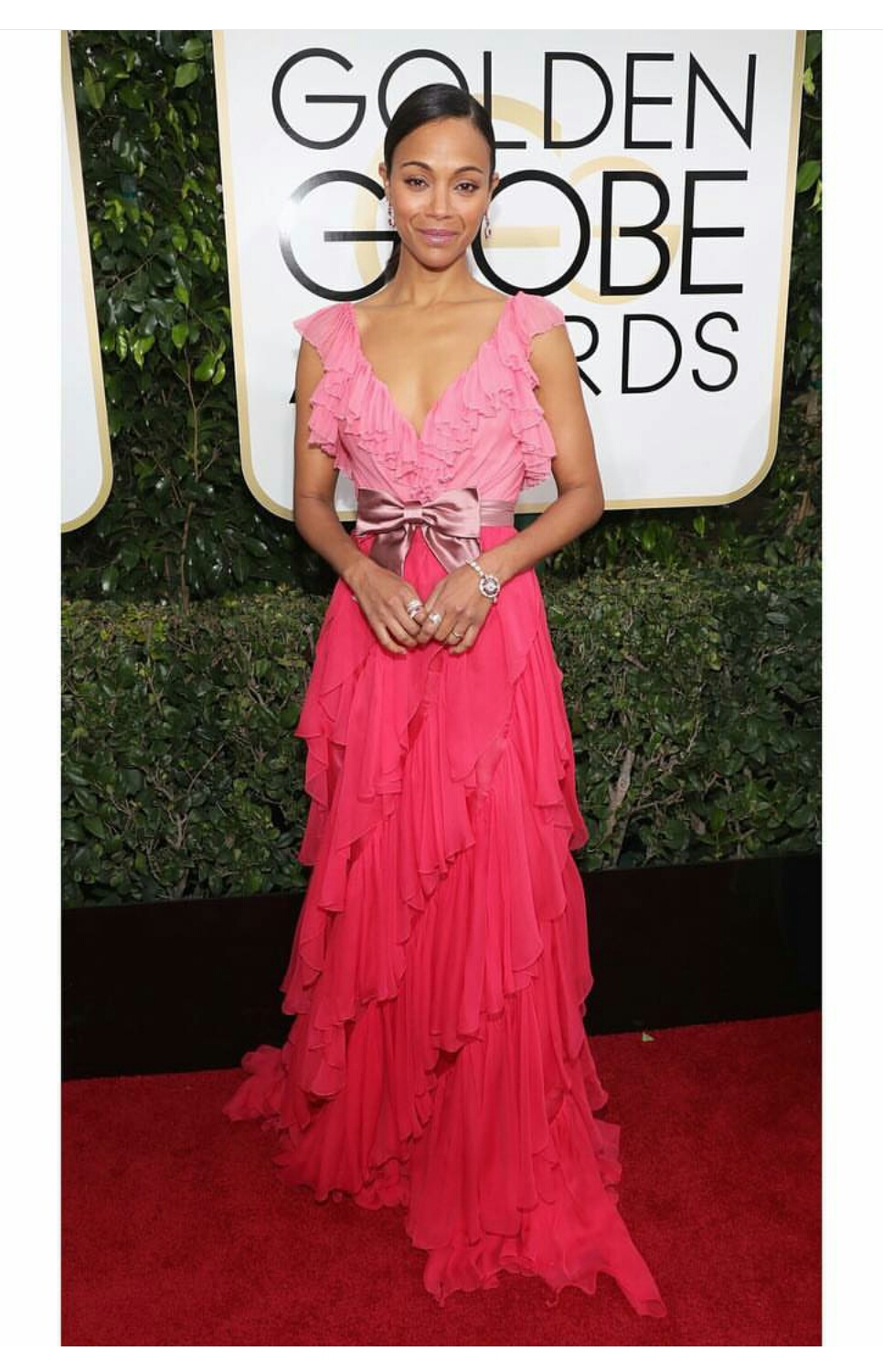 The runway verison of this Dolce & Gabbana dress is an absolute stunner, but this altered version, not so much. Please show off that AMAZING post baby body Ms. Washington.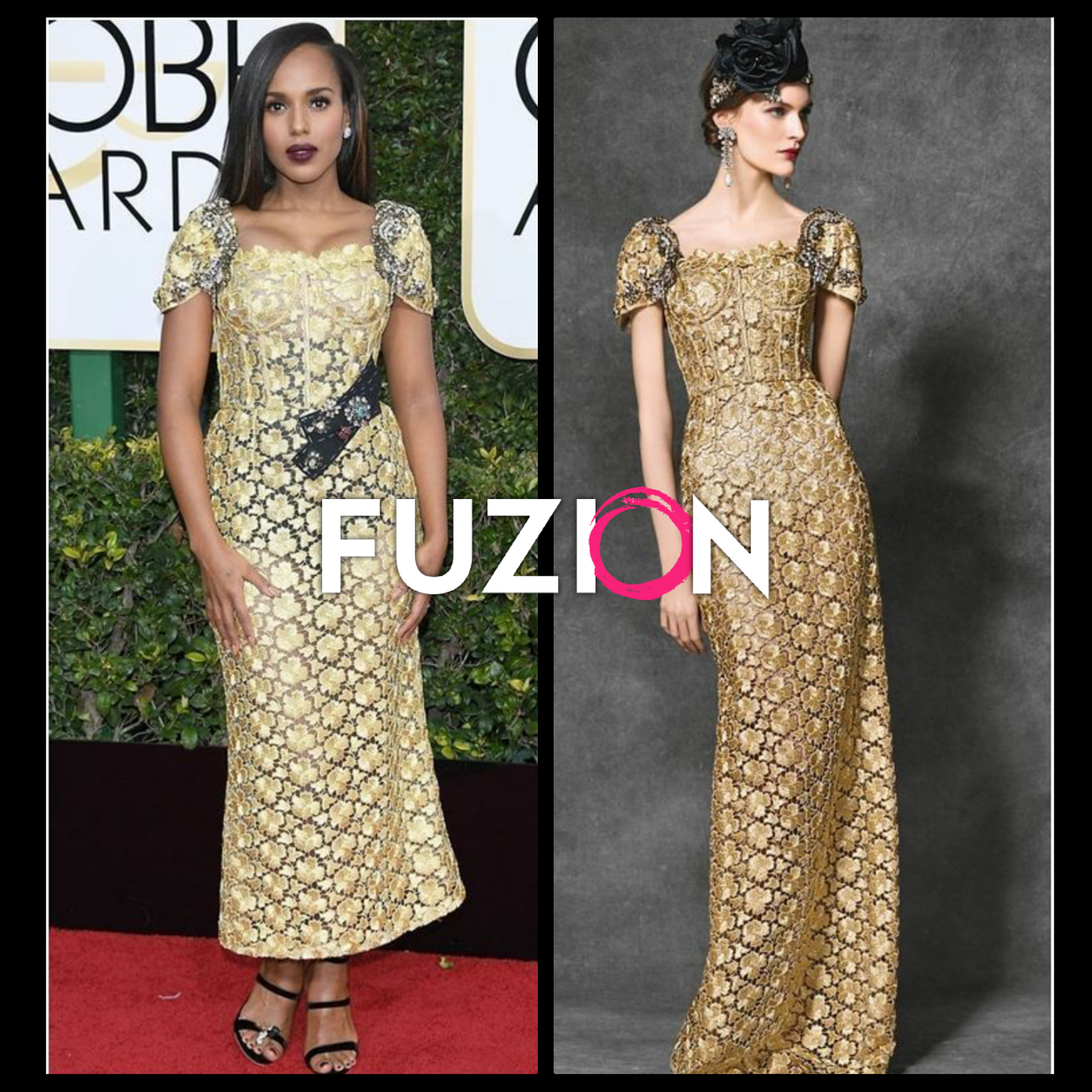 Jessica Chastian in Prada, this was just all wrong. The color and placement of floral pieces, plus that neckline.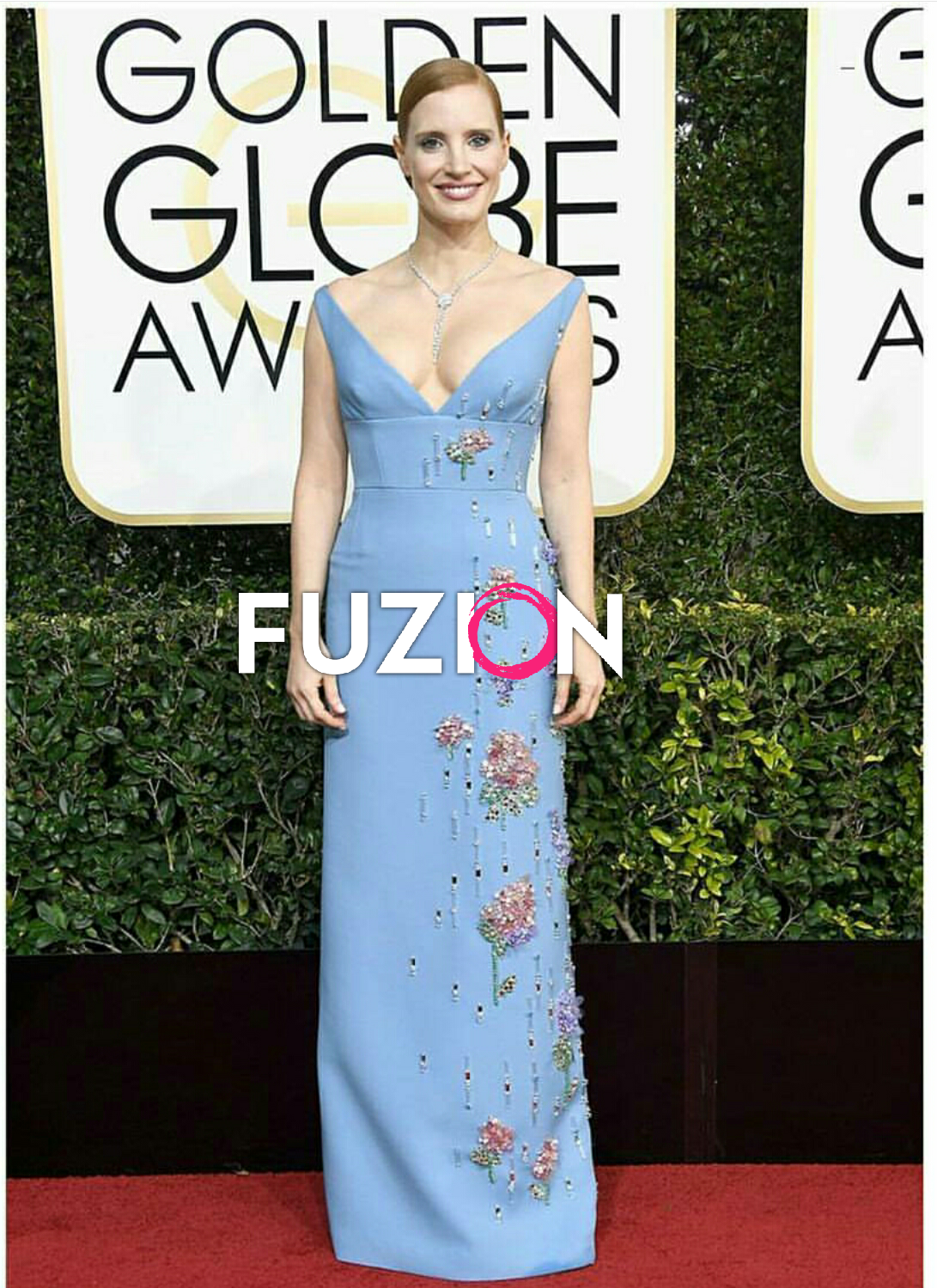 Anna Kendrick wore Vionnet from Spring 2016 Rtw collection.  The top was ill fitting and not flattering to her size.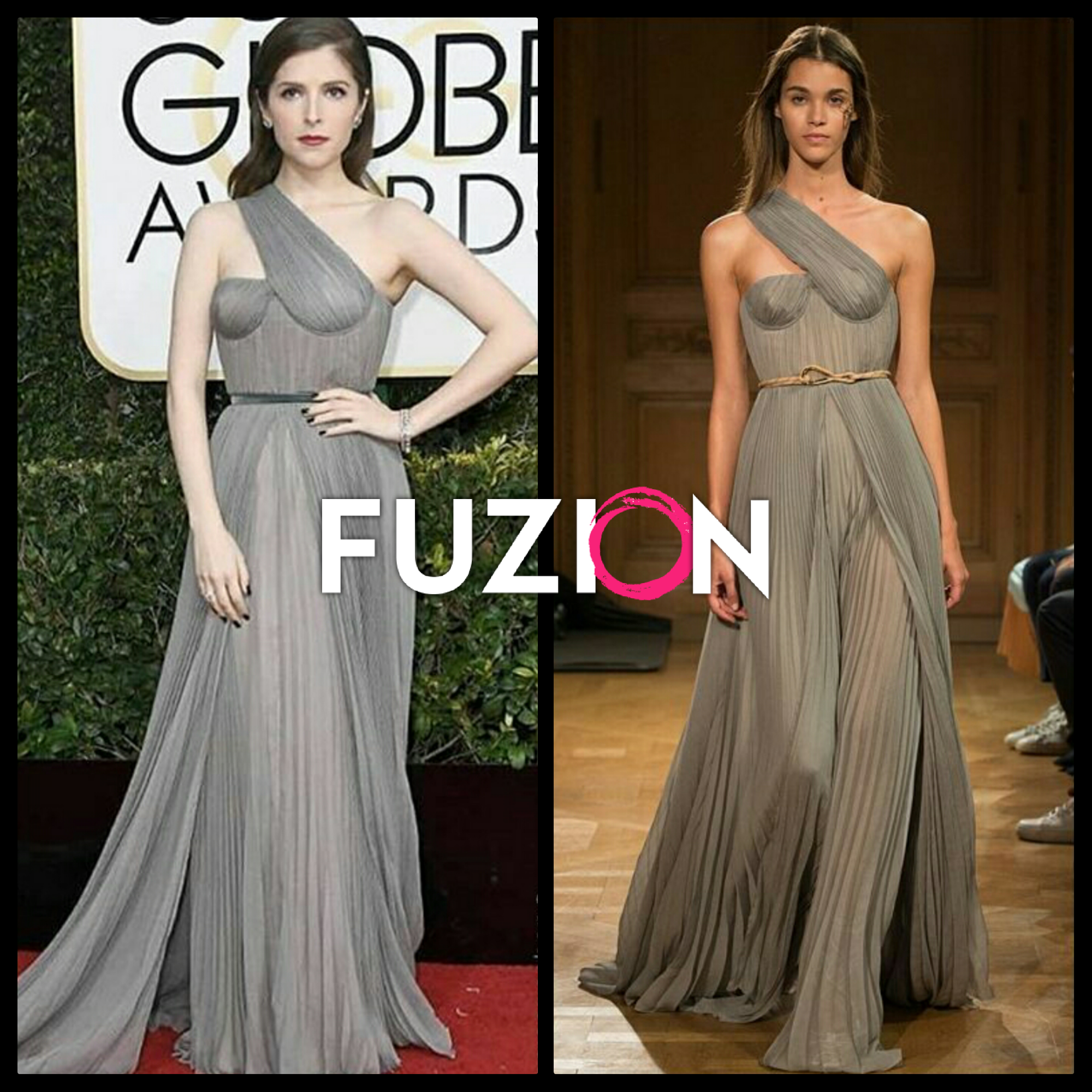 Sarah Jessica Parker in Vera Wang Bridal Fall 2017.  She is just too small for those big gowns.  She is better off sticking to chanel.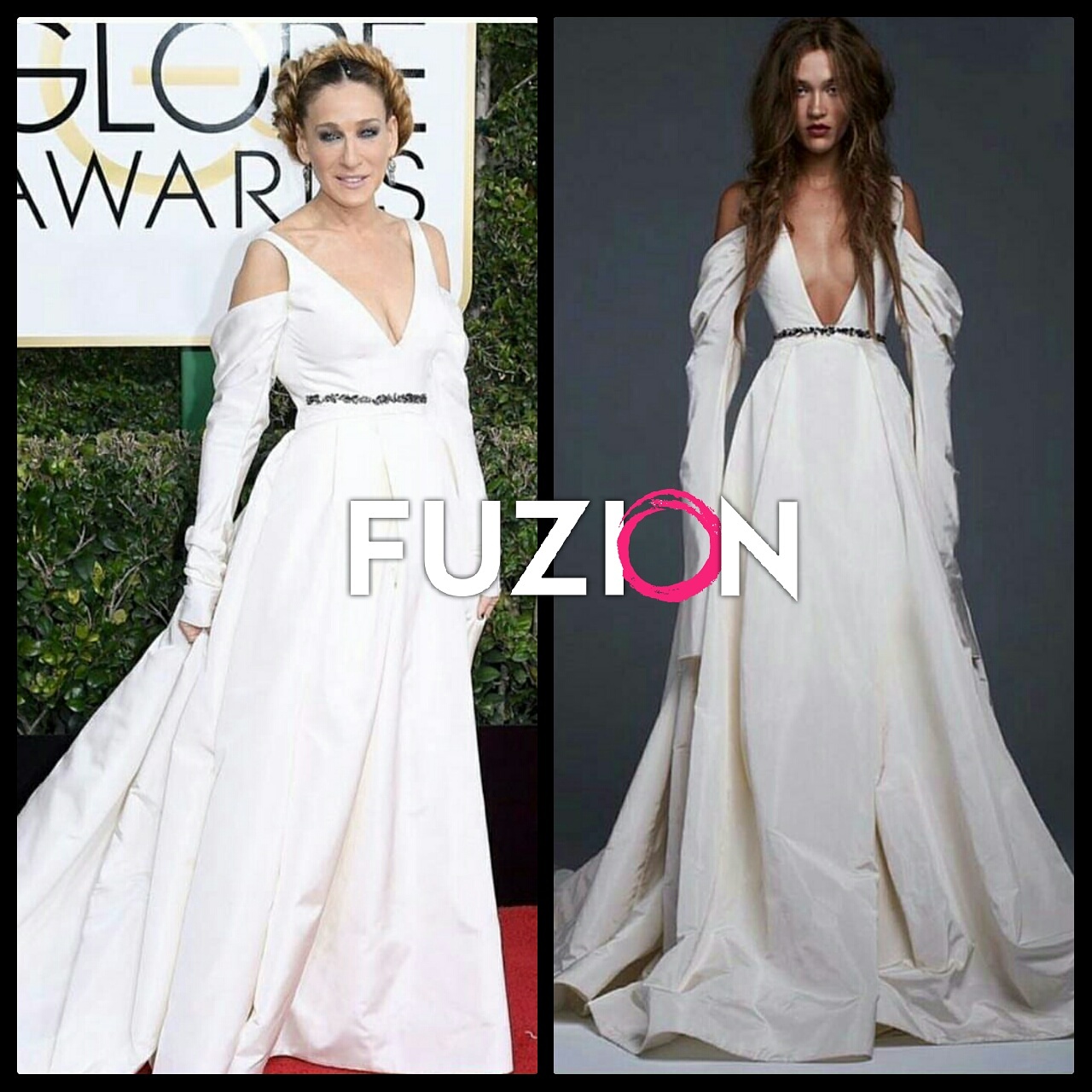 Janelle Monae in Armani,  as much as I love her, she looked like a black and white cream puff.  I was very disappointed with this look.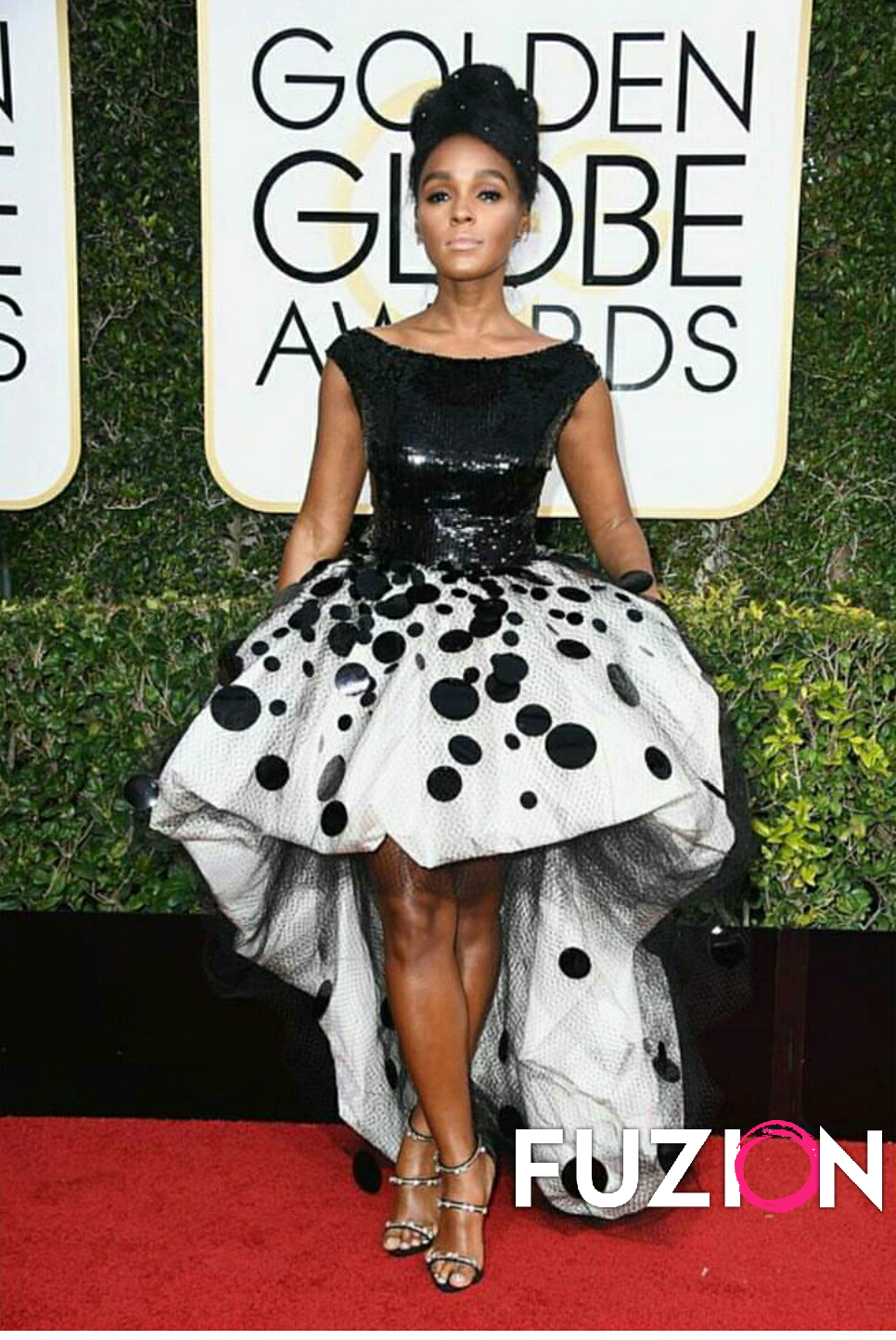 Olivia Culp wore Zuhair Murad. Again, very ill fitting and the colors were all wrong for this red carpet event, florals for spring 😑😑😑😑.  The bottom of the dress needs to only be 3-4 inches of fabric, it's too much so it's bunching around her feet, and giving the bottom super heavy look.  This gown just makes her look short and does nothing for her silhouette.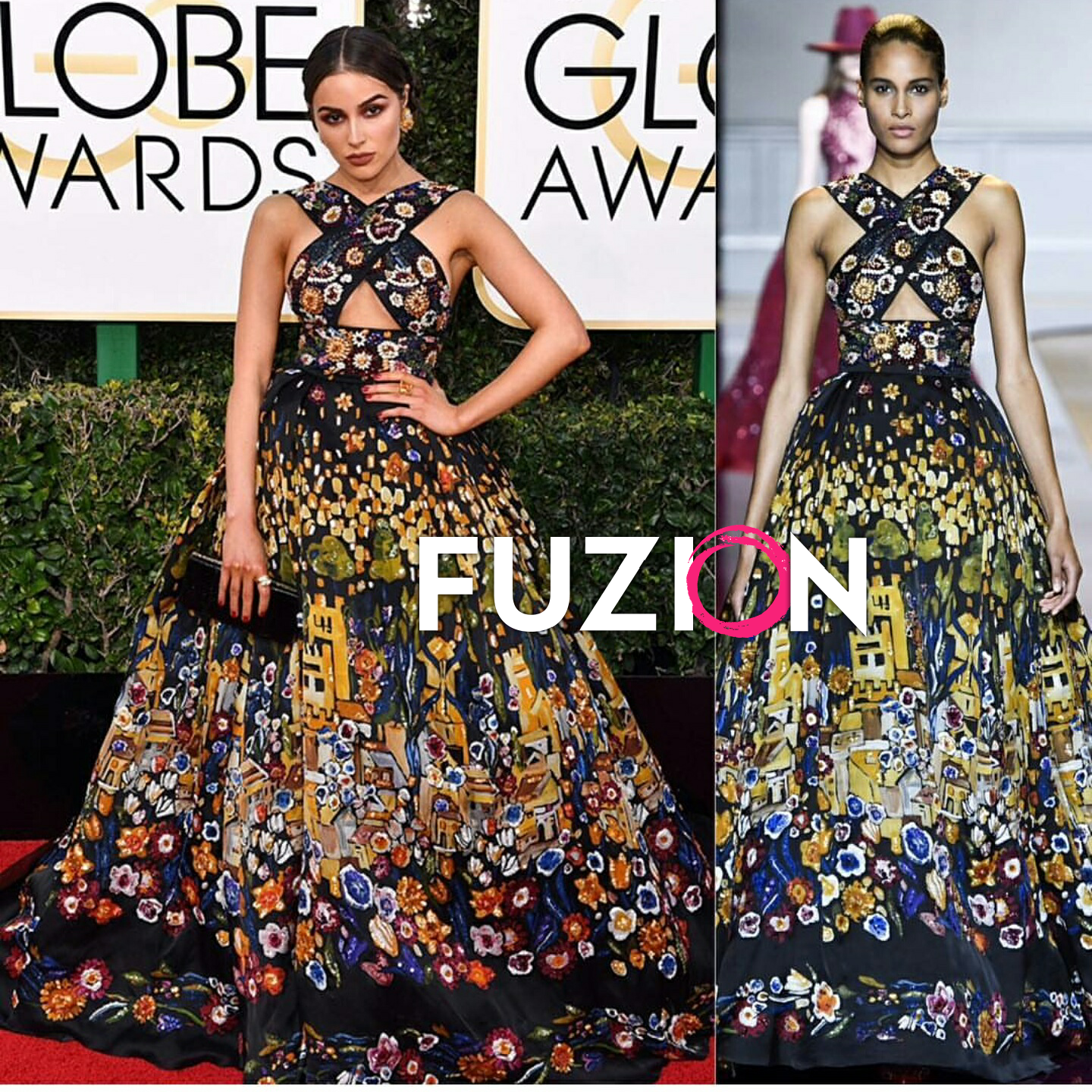 Jessica Biel in Elie Saab. Jessica look was too mixed up, it was gaudy and all over the place.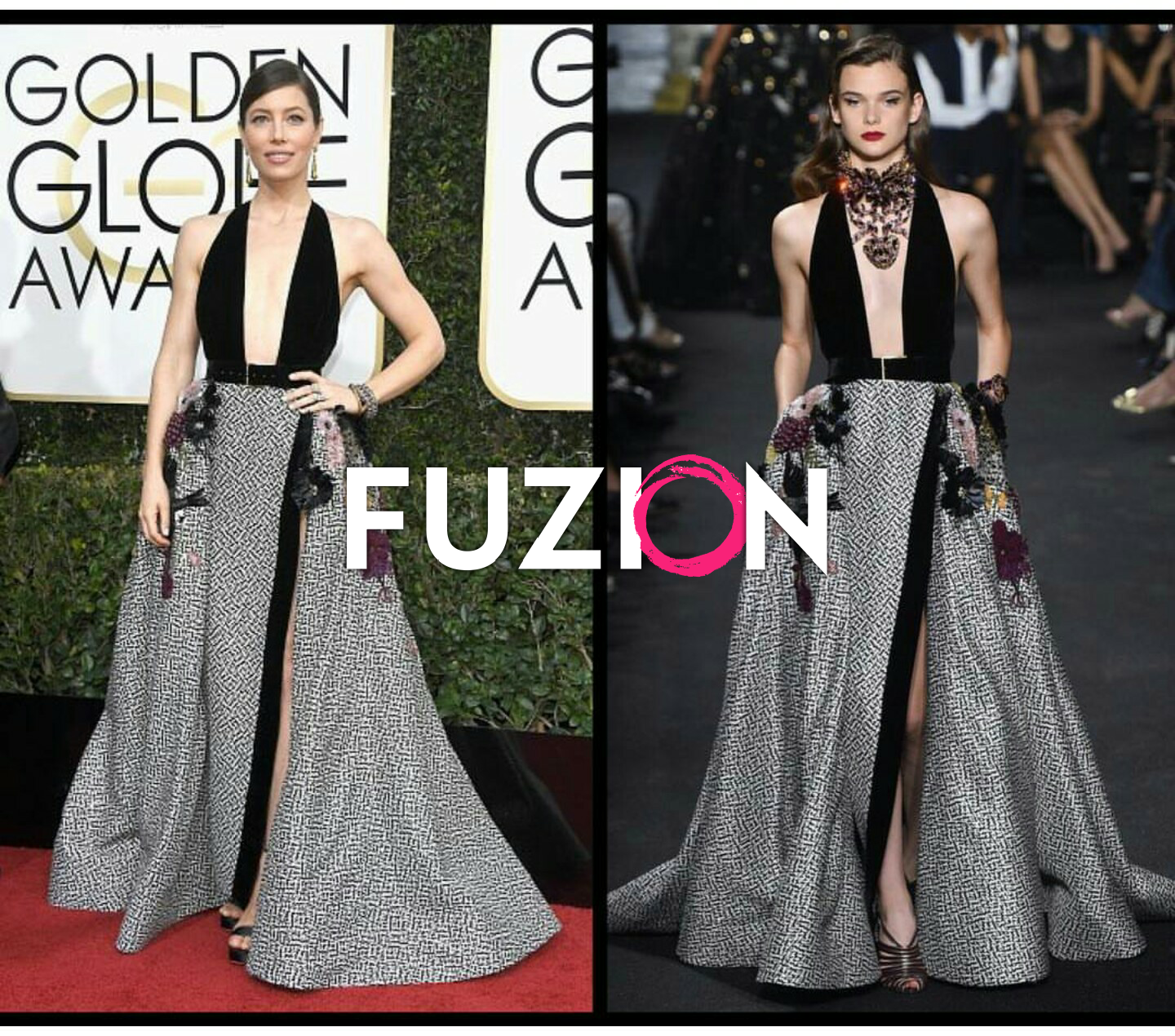 Hailee Steinfeld wore a custom lavender gown from the Vera Wang Bridal Collection. Ms. Steinfeld is technically wearing a wedding gown.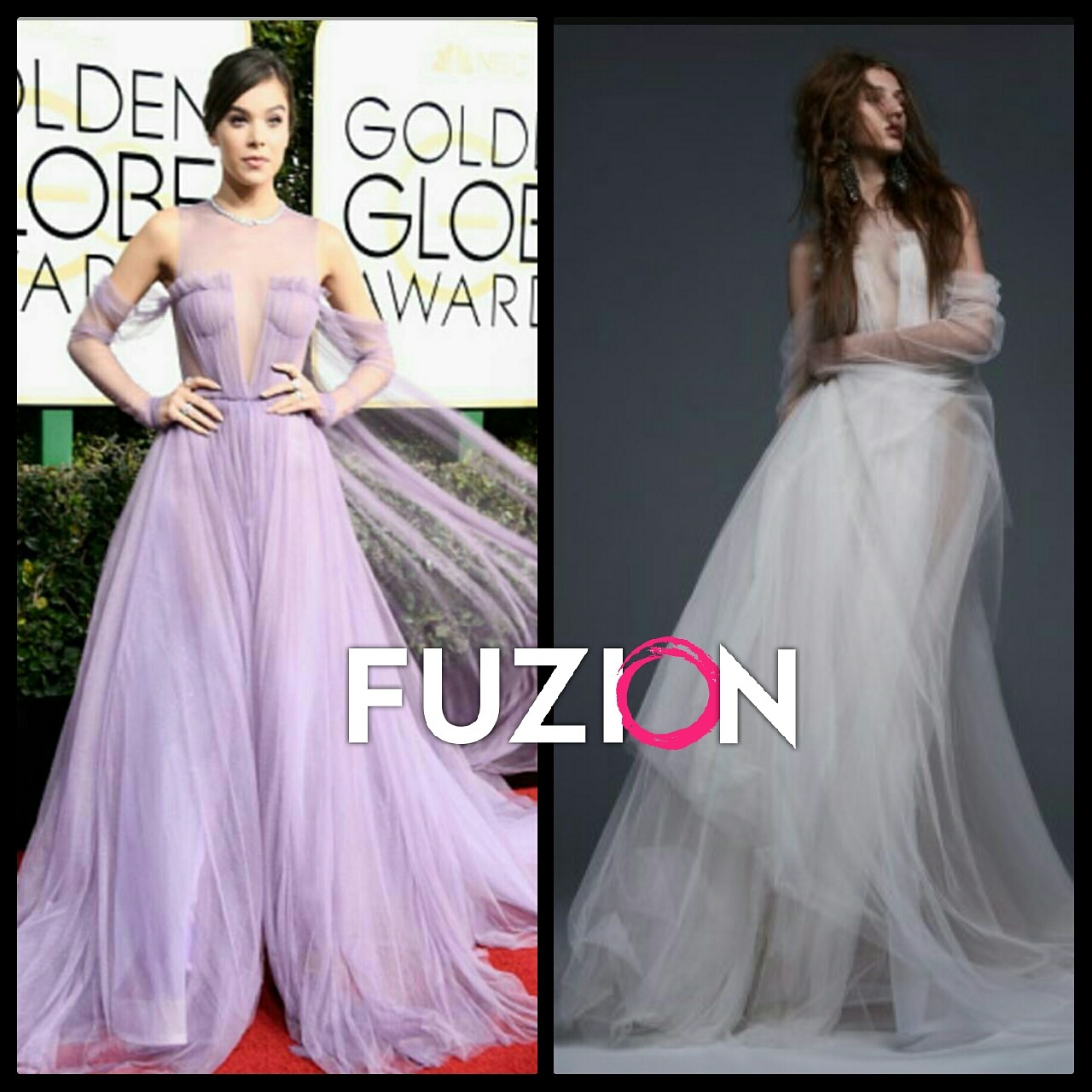 But alas the red carpet also had some best dressed ladies of the night.  These ladies looks had a  #fiercefuzion of regal, sexy,  and super confident.
Naomi Campbell looked absolutely stunning in Atelier Versace from the  Fall 2016 couture collection.  She came,  saw,  and conquered that red carpet.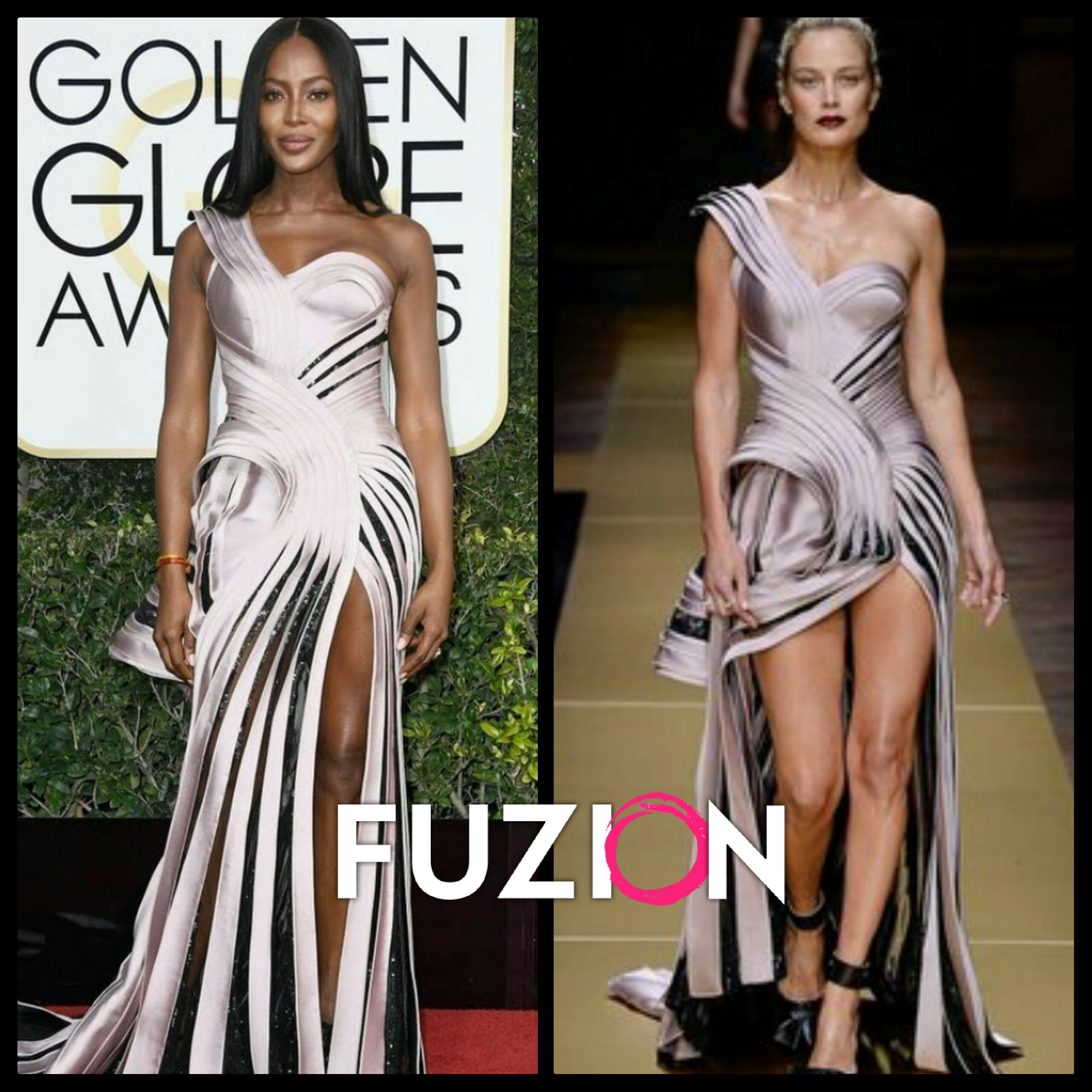 Mandy Moore plunging neckline from Naeem Khan is the perfect come-back for the red carpet absentee.
Lilly Collins in Zuhair Murad looks AMAZING. This is how you do pink fairy tale on the red carpet.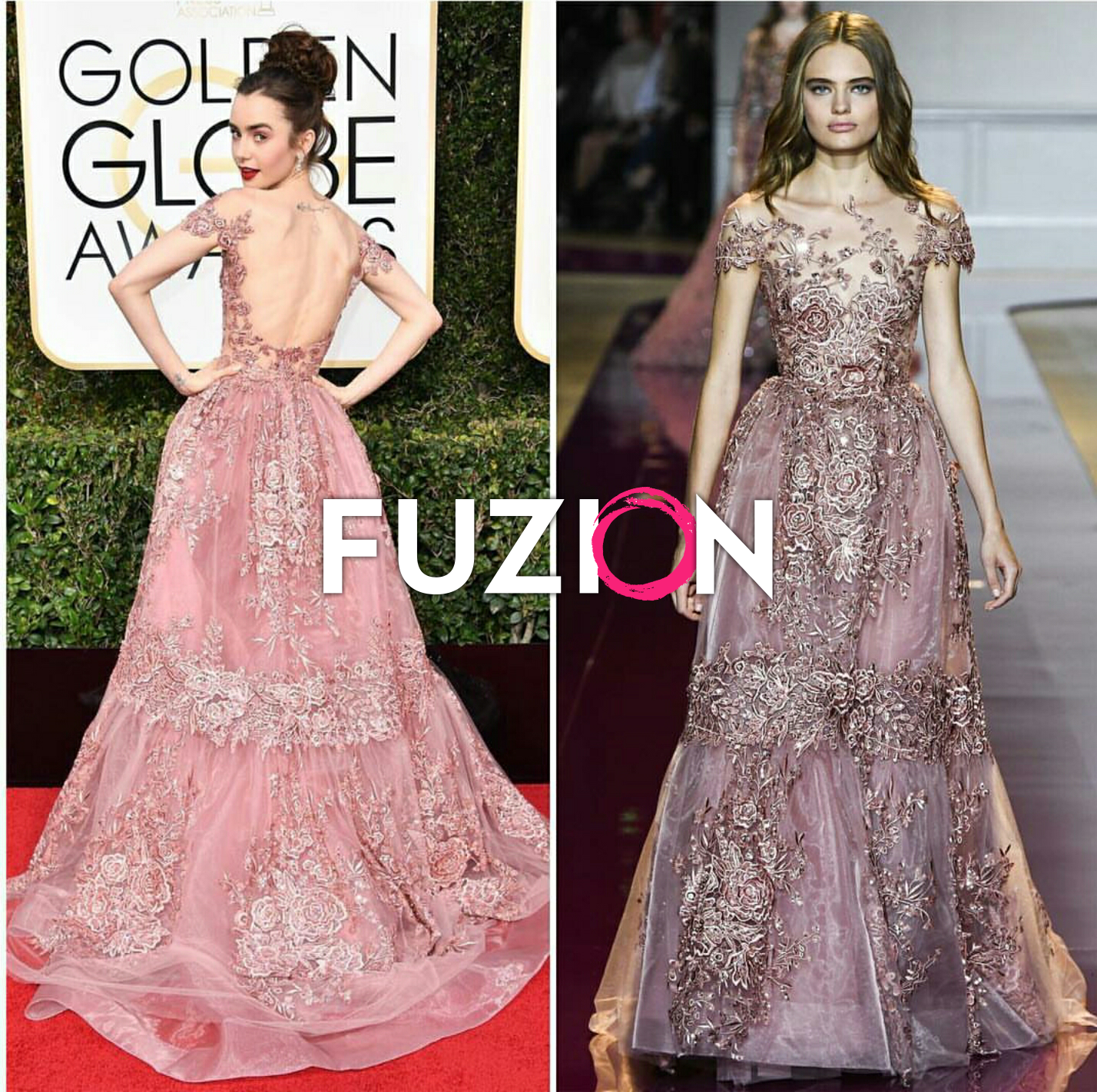 Black is always a good option on the red carpet, Kristen Bell stuns in this black sequined Jenny Packman number.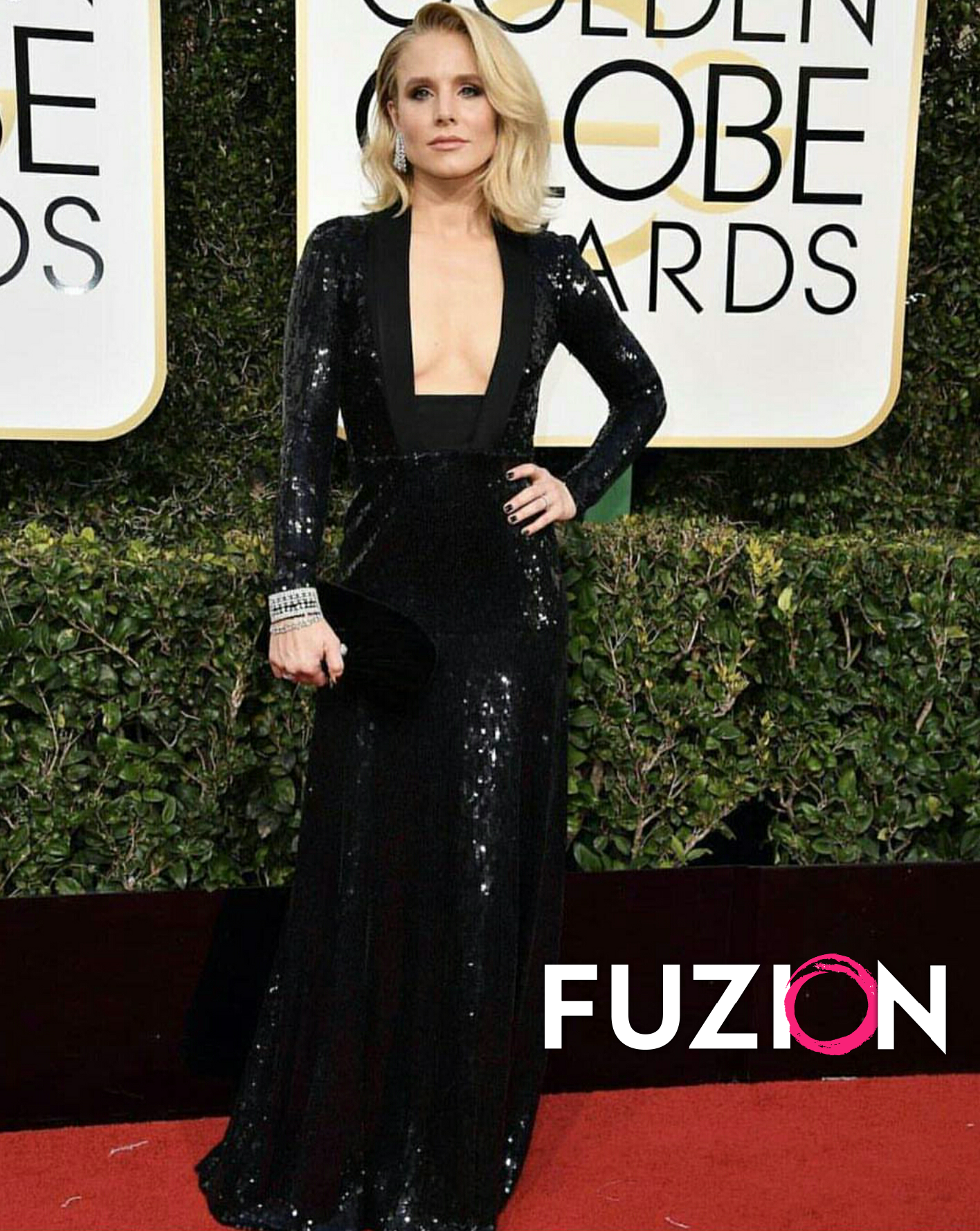 Sofia Vergara, looks like a life size Golden Globe in this intricate Zuhair Murad.  It is a perfect pairing for presenting the little Globes.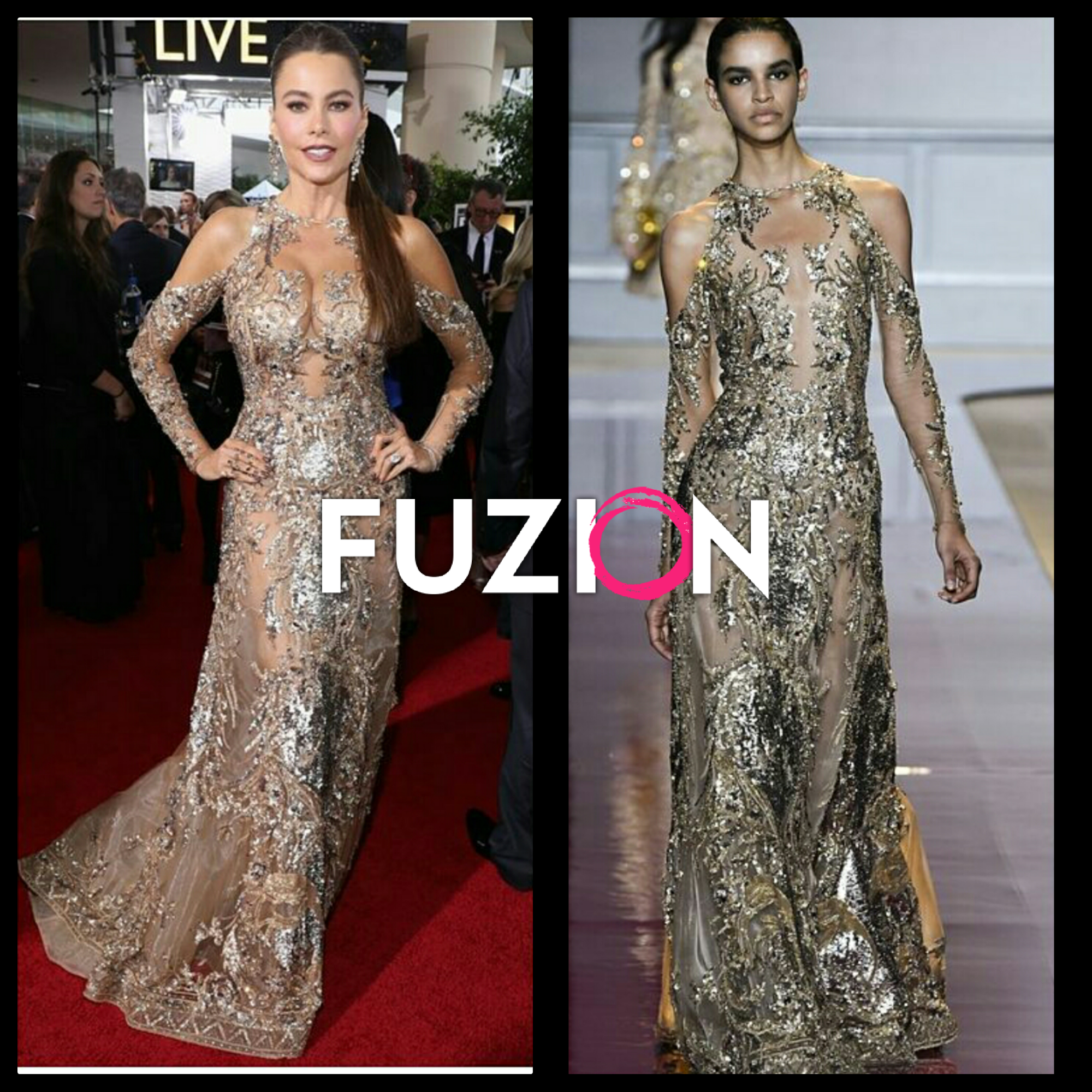 Drew Barrymore stunned the red carpet in this chiffon Monique Lluillier gown, the dark nail polish and multiple diamond rings made for the perfect accessories.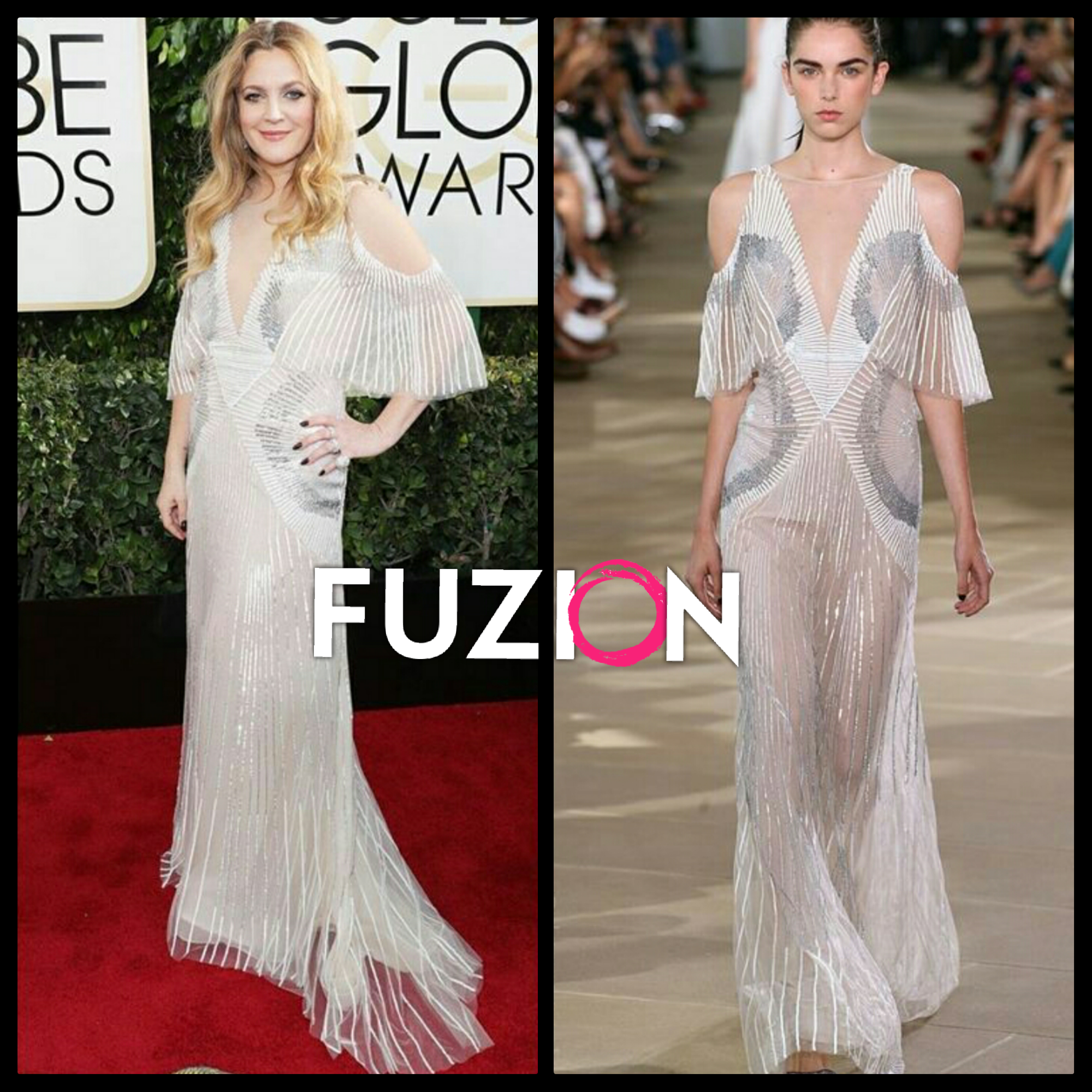 Issa Rae stunned the red carpet in this  white  custom Christian Siriano.  Her  gown was absolutely amazing!  You could see it was CUSTOM because it acually FIT!!!!