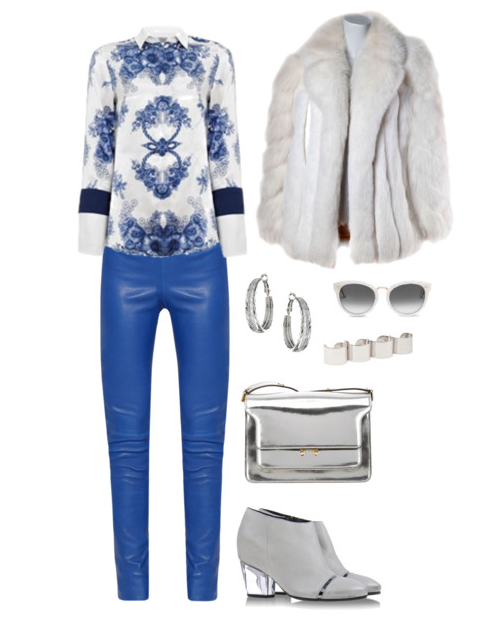 With F/W 2015 Fashion Week readily approaching many may stop and wonder what to wear. Fashion week is the time to pull out your most unique pieces that will awe onlookers alike. However, you must dress comfortably so that your look comes off effortless. Below are a few looks that are casual yet chic, ideal for fashion week!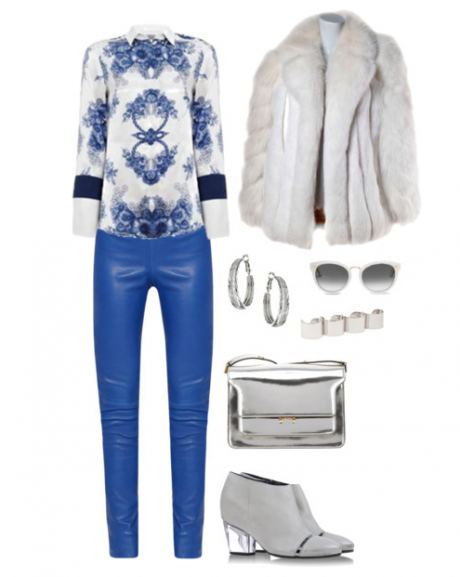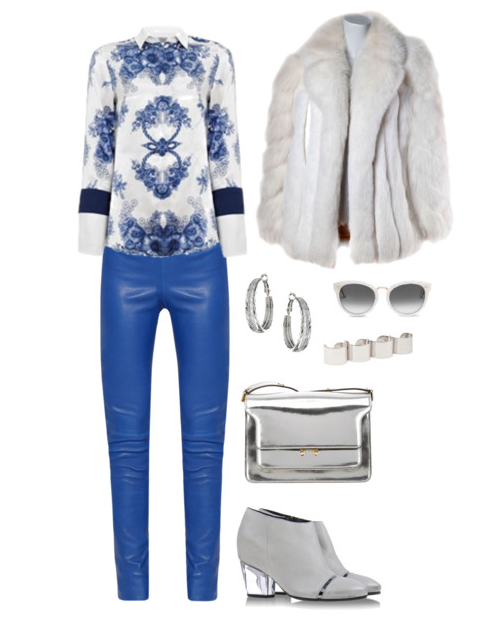 Leather is a trend that has come back with a vengeance. The best thing about leather is that it instantly makes any piece of clothing that much more special. These blue leather pants are ideal for a casual chic look. A great pair of lucite boots are stylish and sensible. Sensible shoes are key as you will do a lot of walking. A shoulder bag also comes in handy and this silver version adds a touch of glam. Lastly, you can never go wrong with a great winter white fur!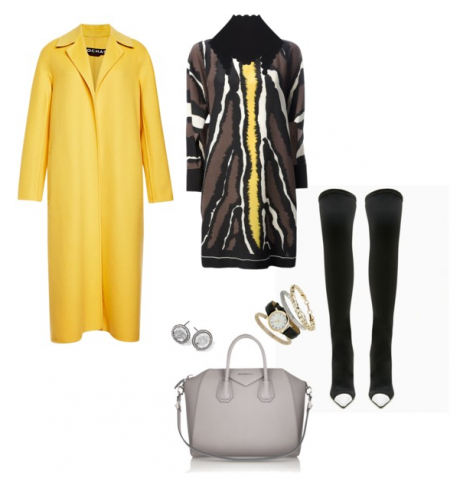 Flat thigh high boots are always a great alternative to the stiletto. Pair them with an intricately patterned shift dress and you have are steps away from a winning look. Ditch your regular black winter coat for a vibrant option, such as this yellow wrap coat. Wearing color during the winter is sure to get you noticed.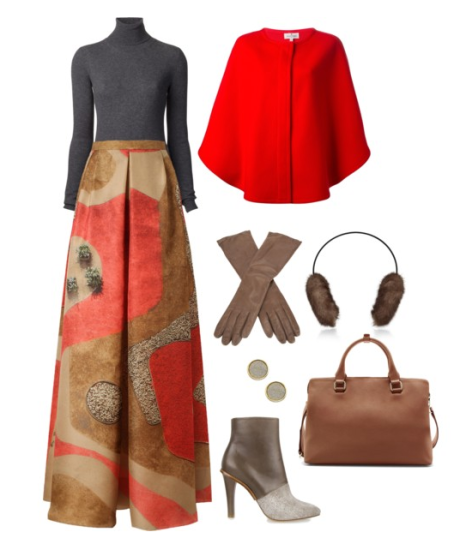 Inspired by Editor in Chief of Fuzion Magazine, Nadine Alexand, this look is glamorous yet practical. Maxi winter skirts are a great way to add drama to your outfit, especially printed versions. A warm turtleneck and chic cape coat make this skirt stand out more. Accessorize with long leather gloves and fur earmuffs for a winter wonderland look!