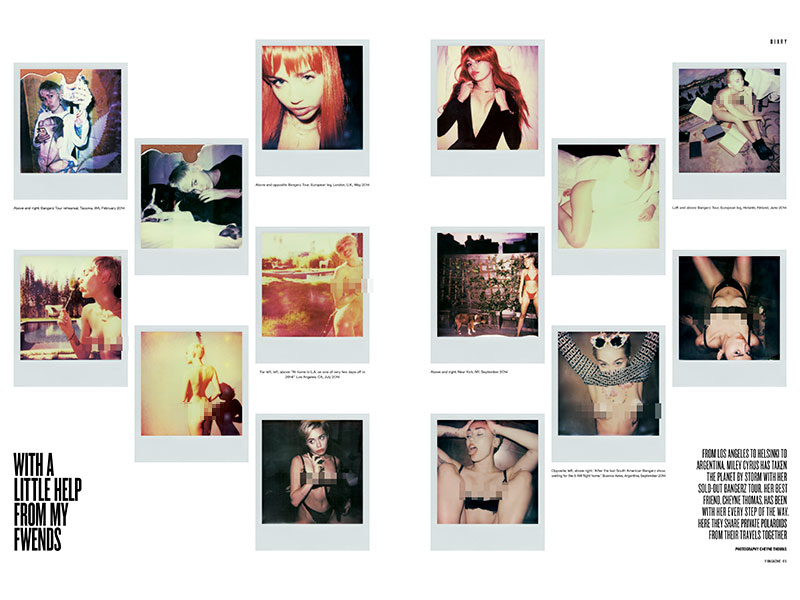 Miley Cyrus really believes in freeing the nipples and wants YOU to join.  She recently posted photos to encourage others to join the #freethenipple crusade on ig.
It is a mission to empower women and promote female equality by urging officials to allow nudity on social media channels. As of now, Instagram and other social media channels block all nakedness, which Cyrus has tried very hard to stop.
She continued to support the #freethenipple Tuesday, posting a naked shot in a tub (with her private parts artfully covered in sudsy bubbles) to instagram.
And this time, Cyrus, 22, took her steamy snapshots beyond social media, sharing polaroids taken by her BFF Cheyne Thomas with V Magazine which will be in the music issue.
The intimate pictures were taken as she traveled for her Bangerz tour that was also banned from the Dominican Republic.