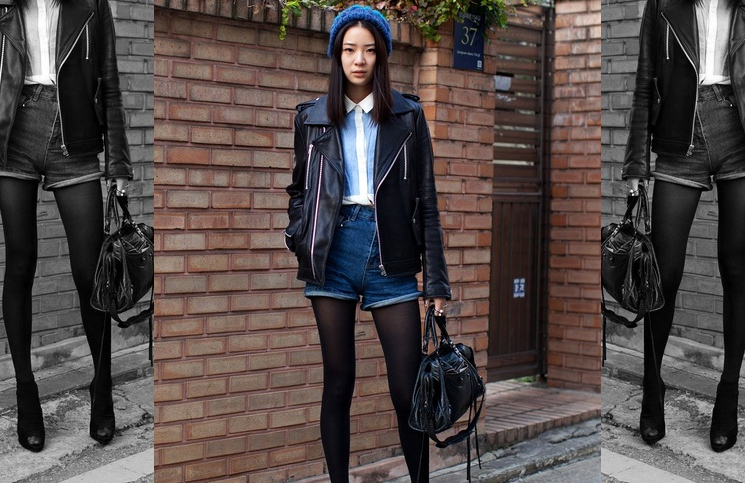 We have a love/hate relationship with Winter. We've been looking forward to the fashion since Fashion Week in February. We do miss the days of carelessly wearing shorts and tailored blazer for a quick yet stylish look. You don't have to side eye your shorts every time you're looking for an outfit to wear in Winter.
Here's how:
1. Try a pleated short.
Want to be a little more dressy? Bump up the fashion with any soft fabric short. This look can be worn with silks or cashmere for a conservative and sophisticated look. For a rocker chic look, add black leggings and leather and don't forget the accessories!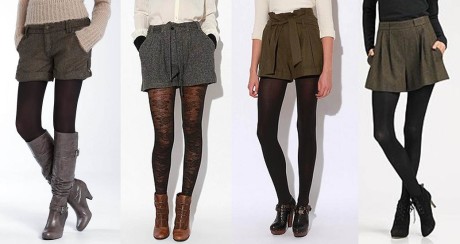 2. Try a pair of sheer tights.
Another way to instantly dress up your winter look is to wear sheer tights with your shorts. They're may not be as warm as wool ones, but they are a bit dressier (and sexier!)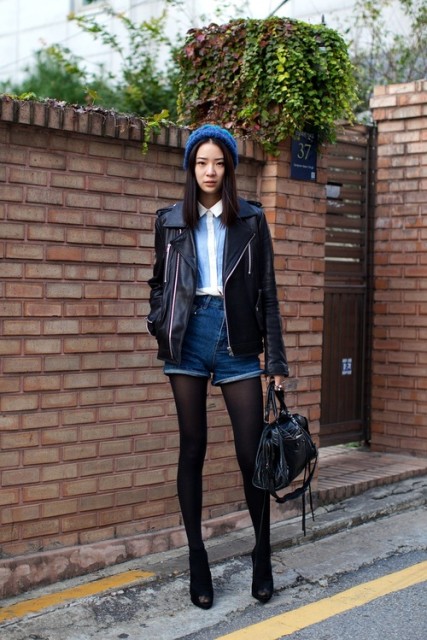 3. Layer! Layer! Layer!
Sometimes tights are just not enough, to combat the cold, just layering up can fix it. Add a hat, scarf, gloves, whatever you can just to keep the rest of your body warm and cozy. The trick to make layering look stylish, is to add a scarf with a fun pattern, and stick to simple solids for the other pieces.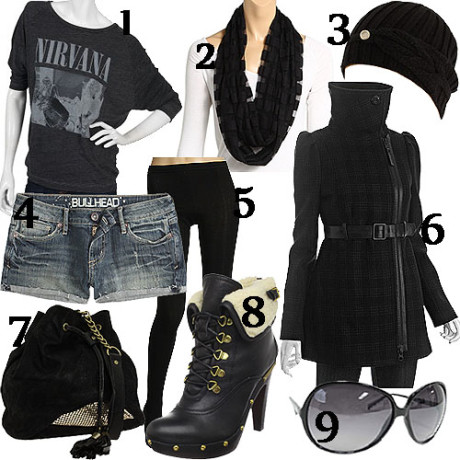 Photo Cred: Park Jamin, The Northern Light, Fem Inspire
– Jaleesa Jaikaran