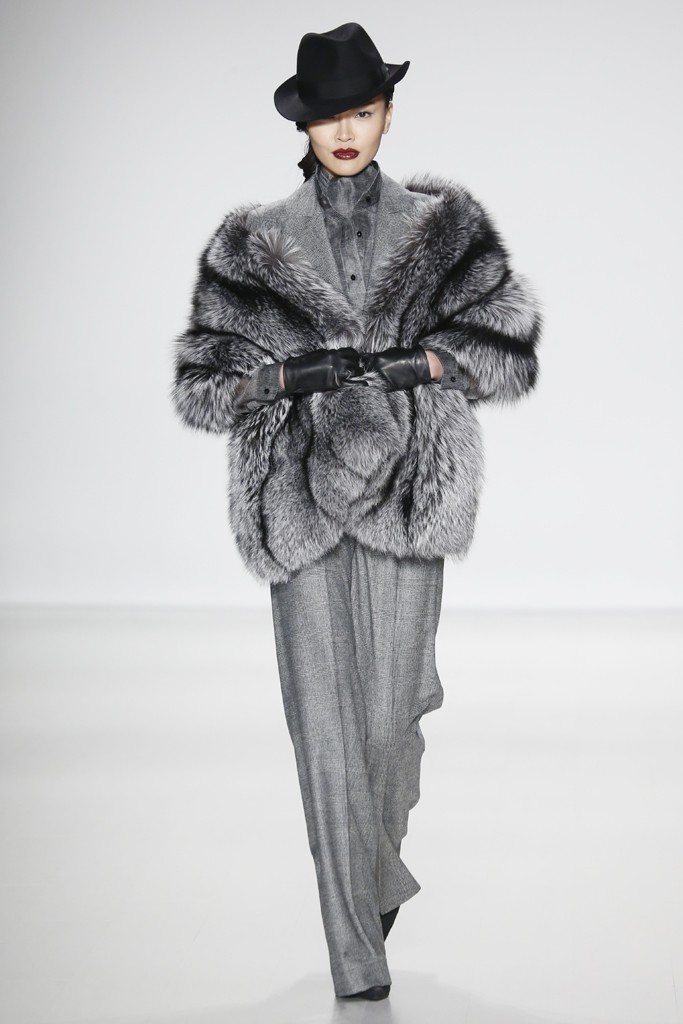 Zang Toi's "Paris of the Orient" collection was shown on the last day of NewYork Fashion Week. Lincoln Center was packed with anxious fashion lovers, the music was set to add to the dramatic yet classic feel of Shanghai 1930's.
The collection featured a brilliant jade color (which symbolizes Year of the Horse) that was seen on cardigans, shirts, wraps, turtlenecks and dresses. Showed on the runway as well, was lots of cashmere and capes.
The makeup and hair also played an important part of the entire feel of the show. Hair styling was sponspored by Eiji Salon for Rene' Furterer and makeup by Beauty by Rudy. The hair was perfectly styled to 1930's glamour For the makeup we saw a beautiful crimson lip with the skin being left fresh and youthful, finished with a simple winged liner.
Even though the collection was inspired by 1930's we were left with a very modern and new take from Zang, who added elegance and beauty to it all. This collection was personal to Toi, who has dedicated the collection to his late father. Toi said backstage that his dad was his first fan, who put him on the spot since he was six years old and not really sure what he was doing, this he said, was the key for who he is today and he admitted that his family was the biggest factor that plays into the successful designer he is today.
Zang told Fuzion backstage "For 2014, Shangai was very decadent, very glamorous, throwing in a bit of art deco and gangsta look is what its all about for 2014."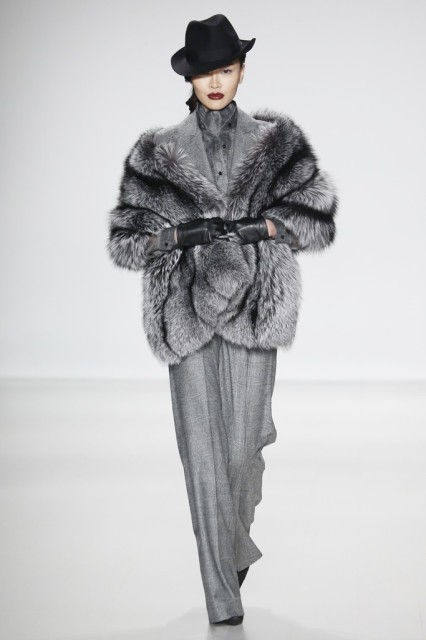 Photo Credit:  The Empress of Dress