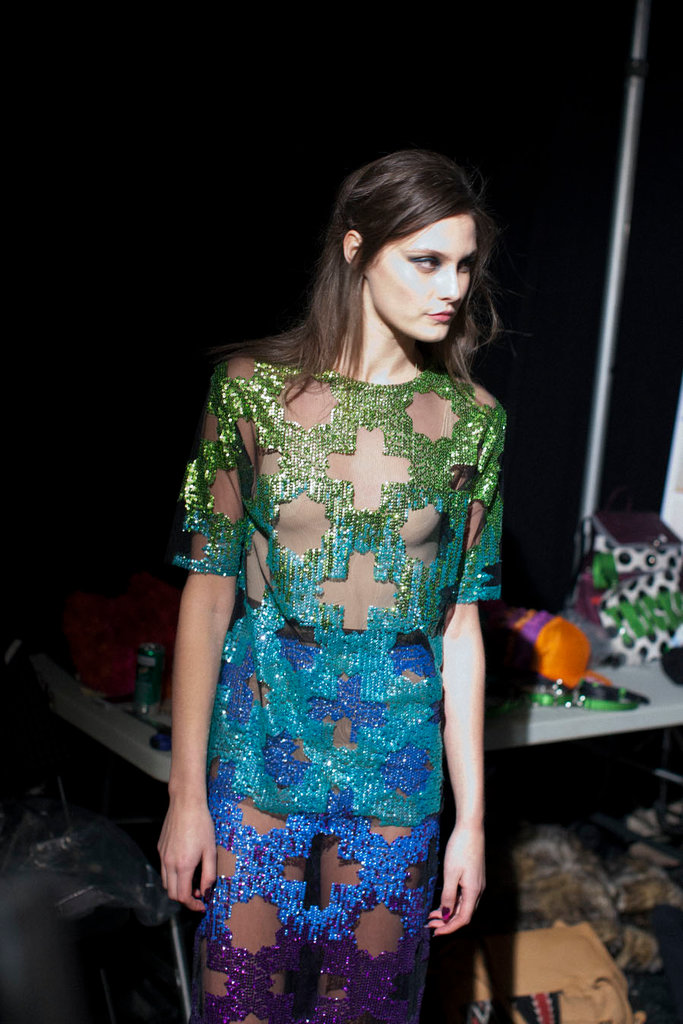 Immediately after the conclusion of Mercedes Benz Fashion Week, attendees traveled across the pond to attend the coveted London Fashion Week. London is known for it's avant garde fashion and this year was no exception. The most revered names showcased unimaginable pieces adorned with color, texture and the new trend…sequins! See the best of London Fashion Week below!
House of Holland F/W 2014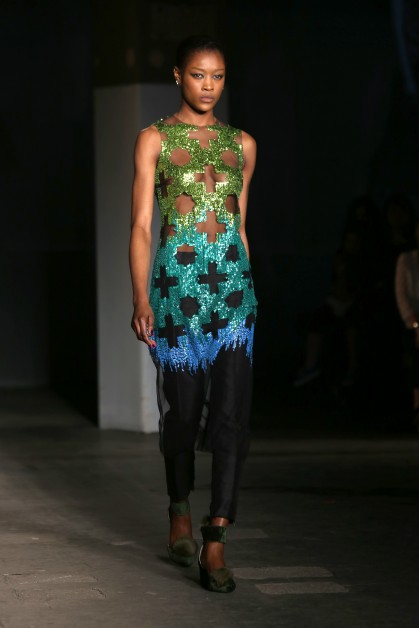 Henry Holland presented this bold in your face collection, full of vivid hues and texture. The Holland girl loves neon, volume and a glitter party. The look pictured above encompasses each feature. A tic tac toe pattern is the highlight of this dress, the perfect mixture of sexy and fun!
Mary Katrantzou F/W 2014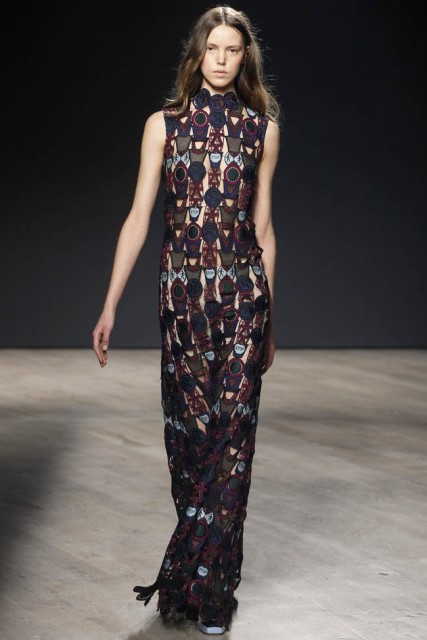 Thid Greek designer single handedly created the digital print trend. She is now onto the next best thing, uniforms and symbols. Brocades, chains and jacquard were the texture theme this year. One of her best looks was this symbol pattern clashed maxi dress, complete with cutouts and rouge colors.
Matthew Williamson F/W 2014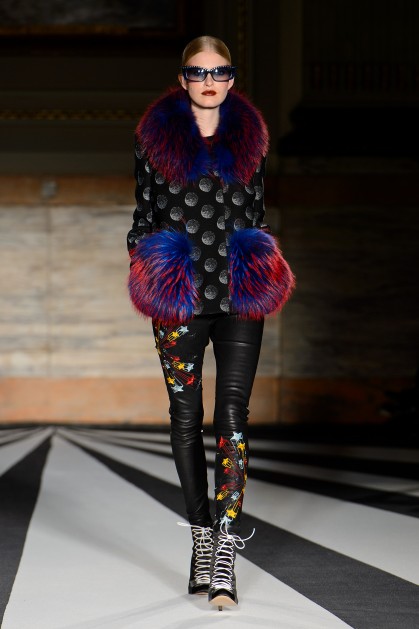 Matthew Williamson is know of the "connoisseur of the clash," this F/W 2014 is right on target mixing elements together to create a cohesive look. The exuberantly spirited collection is a vivid as the colors and textures that came down the runway. Evening wear meets street chic was the inspiration for this collection. Our favorite look includes "puff pockets" that accentuate this look!
Peter Pilotto F/W 2014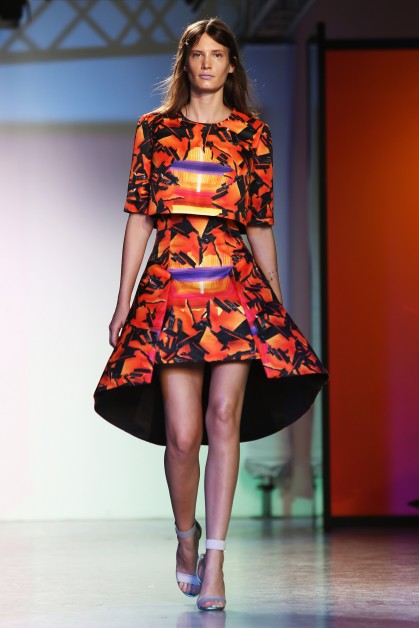 You've probably heard Peter Pilotto's name because of the most recent target collection. Peter Pilotto has been setting fashion records for quite some time, known for his vision of womenswear embracing new and classic perspectives on elegance. His line for Target and high end frocks are both full of life and volume. This two piece set will continue to be the standard, however Peter took the look to an amazing futuristic level.
TOM FORD F/W 2014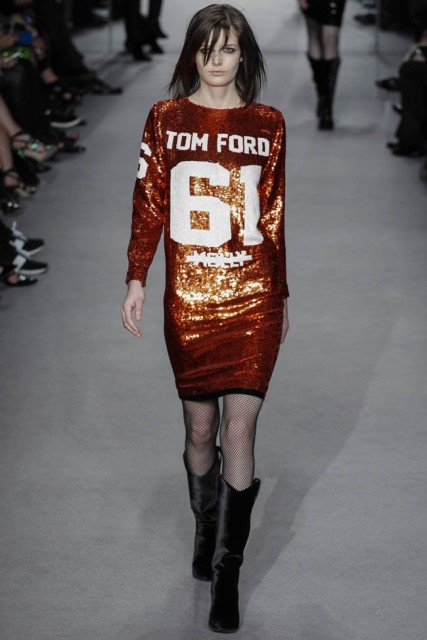 Now a days, TOM FORD is almost synonymous with Chanel. This former Gucci and YSL Creative Director launched his own line of women's and menswear then line of menswear, beauty, eye wear and accessories in 2006. The new season focused on streamlined shapes that screamed "hello mod." The piece pictured above plays off of Jay-Z's song "Tom Ford," using the words and sequins to create a showstopping and humorous look.