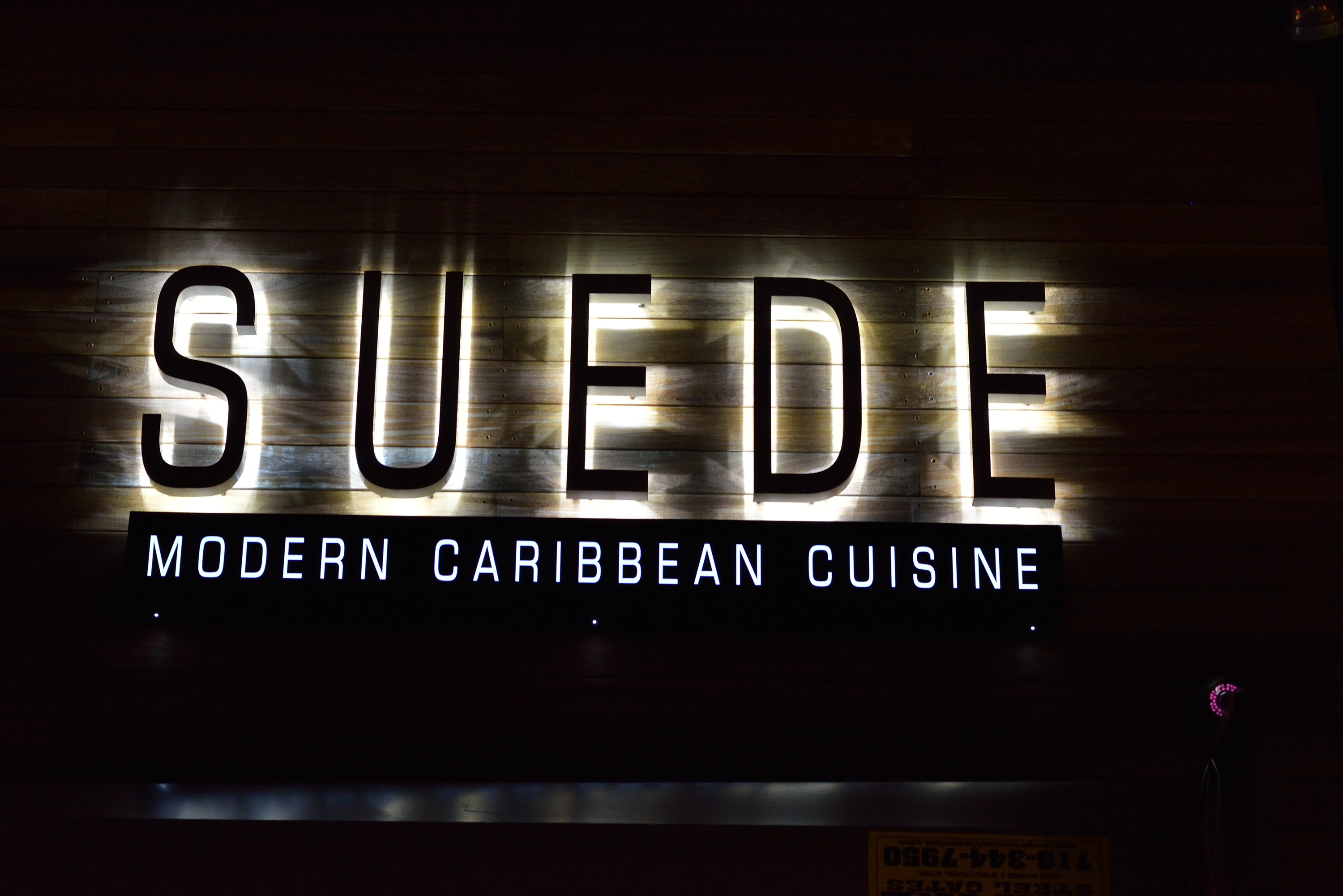 written by Tcharyne Virgile
Brooklyn's got a hip new kid on the block, SUEDE restaurant. SUEDE is the latest establishment to join the thriving borough's revitalization efforts. The owners of SUEDE are proud Brooklyn residents who understand the importance of hometown rejuvenation. Their decision to build in the East Flatbush neighborhood is a certain testament to this belief.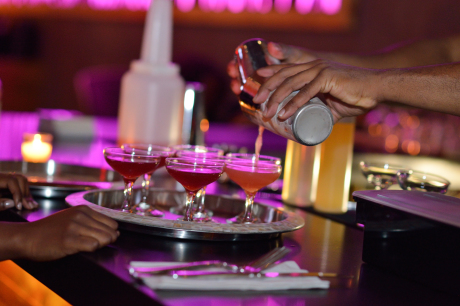 SUEDE's culinary offerings are nothing short of amazing. Executive chef Kemis Lawrence, has over 20 years of experience which includes working in some of NYC's hottest restaurants, such as Negril. The menu is a masterfully-crafted ensemble of Caribbean fusion cuisine. Highlights include an appetizer of succulent salmon crabcakes, and a delicious modern take on Caribbean staples such as curried goat, jerk chicken, and braised oxtails. Their extensive drink selection includes an array of tantalizingly delicious tropical cocktails.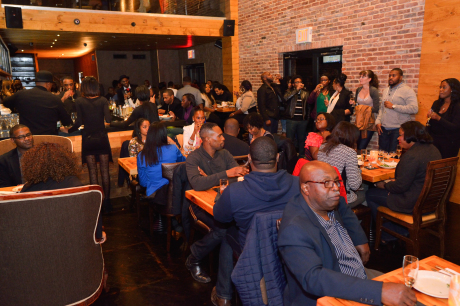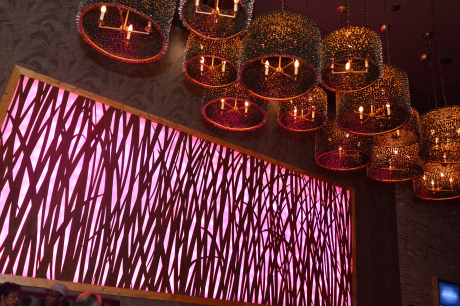 Fuzion Magazine was present for their soft opening, which took place on November 25. Guests included Celia Belyn – owner of SUEDE, members of their talented team, as well as several of Brooklyn's political figures. Reminiscent of Manhattan's posh eateries, its fabulous decor seamlessly blends African and European influences with a sumptuous, yet slightly rustic touch. SUEDE is a feast for the eyes and palate, and will undoubtedly prove to be a valuable addition to Brooklyn's flourishing culinary landscape.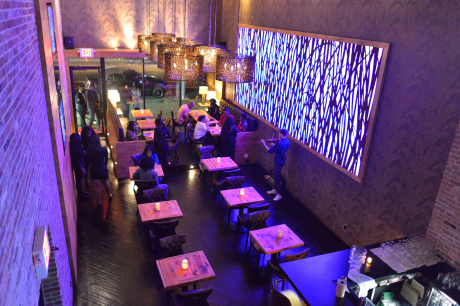 SUEDE