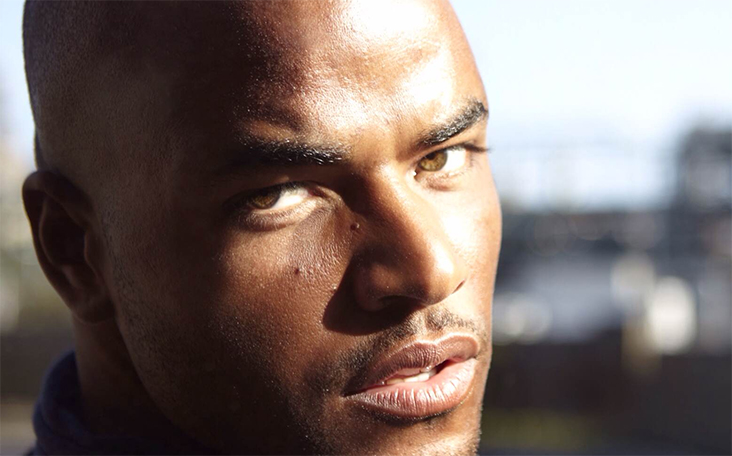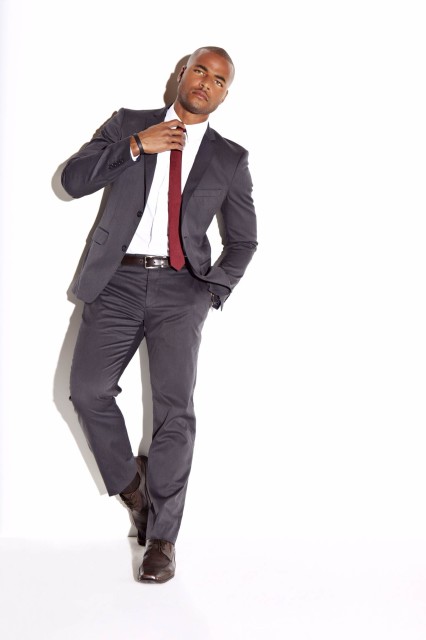 Written by Angel Wynter
A wise man once said that the eyes are the windows to the soul, and if you're looking into the hypnotizing almond shaped hazel eyes of actor Redaric Williams, you might find paradise. With his chiseled abs and muscular build, it came as no surprise that Williams used to have aspirations to play college sports. Once a college football star with a 4.0 GPA average, the soap actor decided against his pigskin dreams and headed towards Hollywood to pursue his love of acting. He landed his biggest role to date on the daytime soap opera The Young and the Restless as the multi-layered character Tyler Michaelson. Putting aside his busy life as a soap opera star, the 32-year old actor spoke with Fuzion on what he looks for in his ideal woman.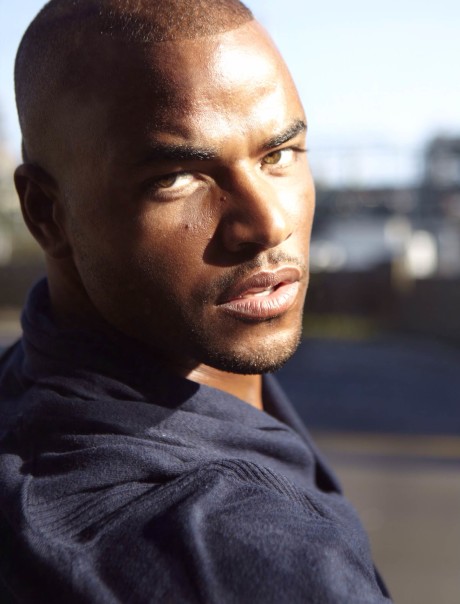 "I like a woman with a sense of humor, and I like for a woman to be able to engage in conversation. I can talk for hours since I'm a Gemini, and I love to be able to get to know a woman through her words," stated Williams, "It's definitely an important quality that I look for in a woman." Aside from his good looks, he's also in the midst of the who's who of Tinsel town. Having worked with an array of stars from Idris Elba to Malik Yorba, Williams has had his share of rubbing elbows with the talented elite of Hollywood. Among all of the stars he's met, 'Candyman' actor Tony Todd has been his favorite to work with. "He's amazing! He's such a pleasure to work with and he's a wonderful actor. I've learned a lot from just watching him work. I've met tons of people in my acting career, and I've appreciated every experience along the way. Being able to grow and discover the different layers of acting, I respect his craft."
Every man has a favorite body part that catches his eye on a woman and Redaric is no different. The bachelor dished to Fuzion on his favorite anatomical areas of a woman. "Legs! I've can't emphasize that enough. I love legs, especially long ones; something about a woman with long legs is sexy to me." While runway legs may be able to get his attention, Williams states brains is just as important as beauty.  Conversation is always a key factor during any date, and while it may take a minute to break the ice the soap actor doesn't mind a little wordplay. "A perfect date for me would be any place where we could sit and have a great conversation with a nice ambiance. Maybe something by the candlelight, I love being able to just sit and talk in an intimate setting."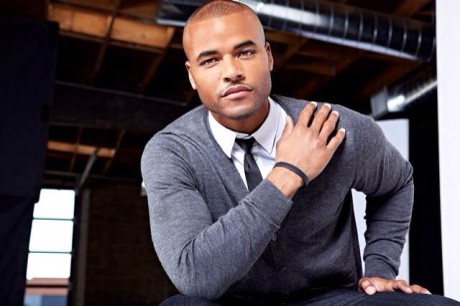 Last but not least, we asked Redaric to describe his ideal woman using two words and here's what he had to say —be yourself! "My ideal woman would be someone who understands me, someone who listens well because I'm a talker! Of course I can't forget the legs once again, (laughs) but just listening and being true to who you are.  I can't stand inauthenticity and I really can appreciate a genuine person."
Redaric is currently starring in the highly acclaimed daytime soap opera "The Young and the Restless", and continues to pursue his prosperous acting career. Despite his success, he continues to remain humble and credits all his fans for their continued support. "I just love what I do and I'm truly humbled by the amount of support given by the fans of the show. The sky's the limit for me, and I've been through different roads in my life, but I want keep striving to be a positive source of inspiration for those who need it."
Stay updated with Redaric on his social media outlets!