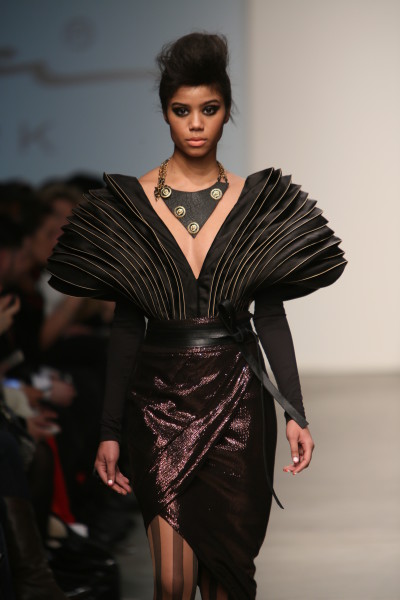 written by Krystal Paulin
Like the click of a heel, or the countdown to a take-off, the Léka runway show took flight with metronome chimes beating overhead.  Léka's designs presented at the NOLCHA fashion show at this year's New York Fashion Week Fall/Winter 2014-15 gave us stylistic gravity as she took us on an out of world experience with floaty shoulders, leather textures, and a little metallic glam.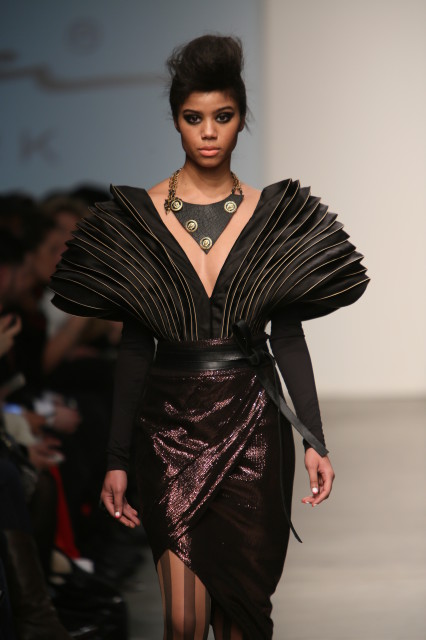 Fuzion spoke exclusively with Léka after her show where she revealed that she gained her inspiration from astronauts and architecture.  This collection resultantly represents "woman in space, space in woman" she noted. She also mentioned the light and hardness contrasts presented in her line.  This was evident in her leather one shoulder sleeve and skirt giving way to a soft and sunny yellow thin strapped crop top.  The armored jackets also presented a toughness which was softened through long and short skirts.  As seen in her designs, the fashion world continues their return to over the knee skirts in both A-lines and pencil designs, as well as embellished shoulder work.  The ever necessary fall jacket sprung new life with a layered look giving depth and flair that appears to protect and entice.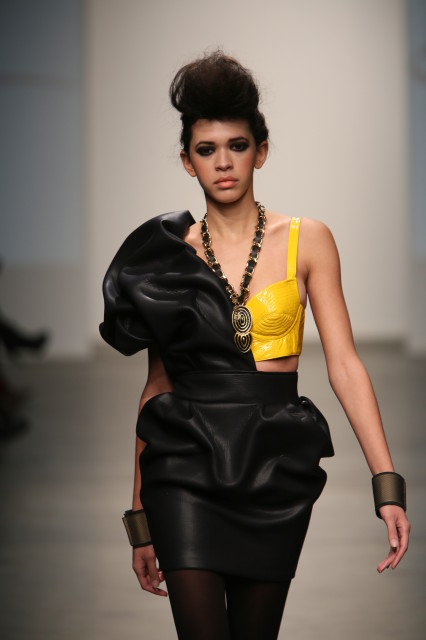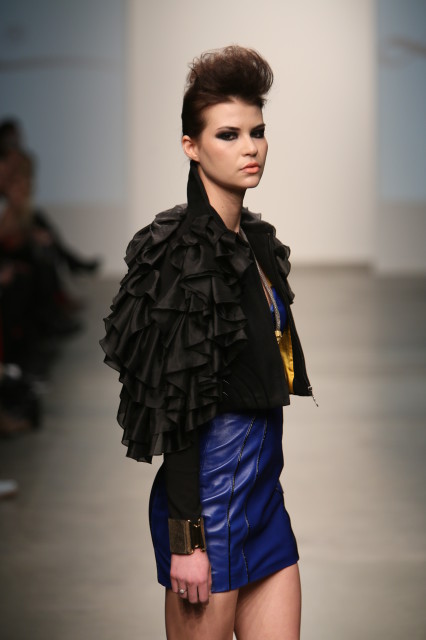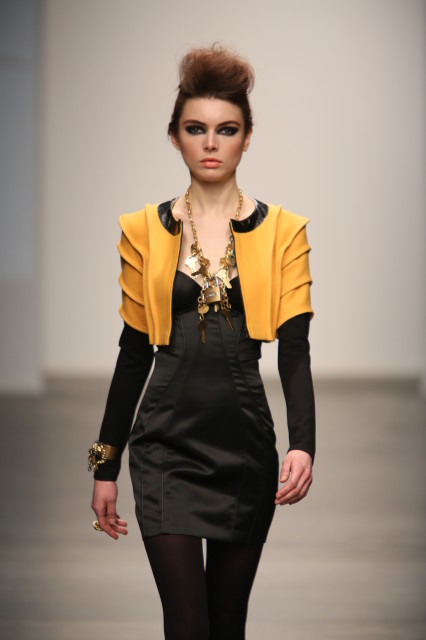 To close her collection Léka created a metallic bodice with an extended casing dropping to the hip; paired with a full length sheer skirt, this number shone brightly down the catwalk.  Lending itself to the structured femininity of the collection, each model wore their hair in a French braid from the nape to the crown ending in an airy bouffant.  This collection speaks to today's woman, classy and sharp, tough, soft, demure and overall out of this world!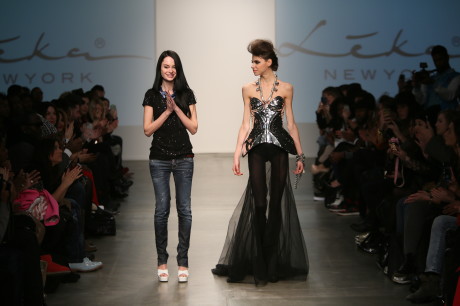 Show goers included stylist Luke Destin (Oprah Winfrey), Fashion Photographer Jo Lance (Mexico's Next Top Model), and Reality TV Mob Wife Pia Rizza (VH1's Chicago Mob Wives).
All photos are courtesy of NOLCHA.