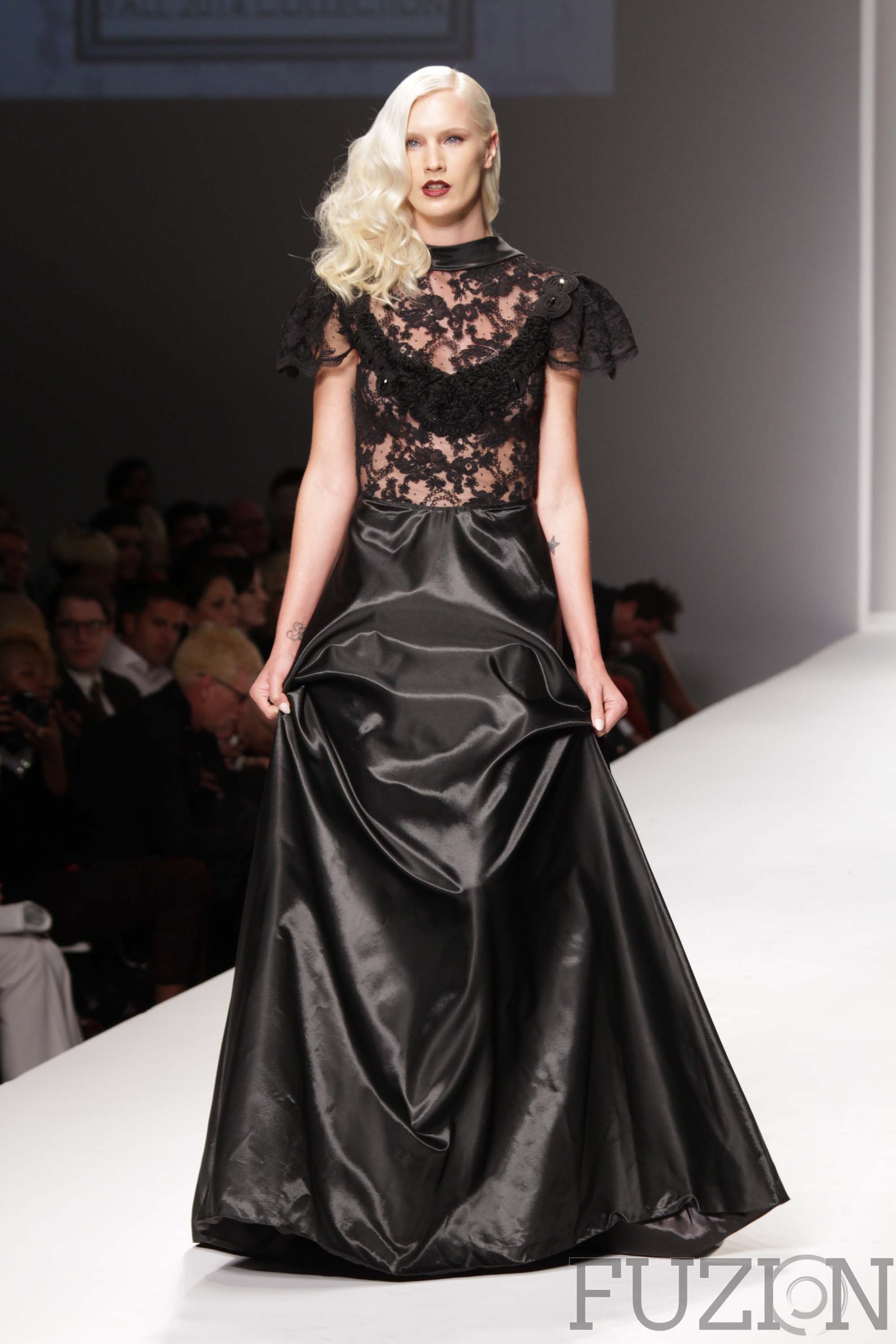 Written by Angel Wynter
Style Fashion Week LA brought out the glamour in the city of angels as the fashion affluent citizens of the golden state graced the red carpet to celebrate fashion and style in Los Angeles.
Andre Soriano channeled Hollywood Oscar royalty with his high end meets high art clash of the titans.  Models graced the runway while noteworthy names of previous Best Actress Oscar winners audio clips were played throughout the show.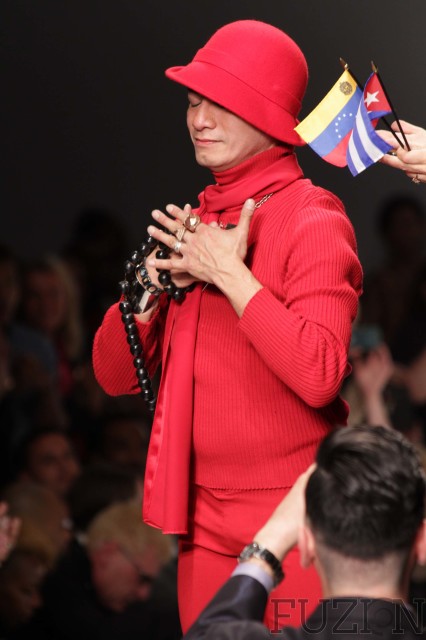 Basketball wives of LA star Sundy Carter enjoyed Soriano's collection and stated that his pieces were amongst her favorites of the night.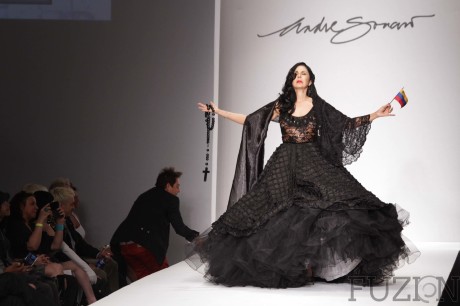 A woman clad in all black flowing leather gown paired with a black shawl, slowly drifted down the runway holding a rosary and waving a flag reminiscent of Spanish religious figures. Much of the inspirations behind Soriano's designs derive from the cultural facets of countries such as Asia and Europe.
Fashion designer Mariely Pratt showcased her MP Designs collection at Style Fashion Week LA with a splash of spring colors mashed up with black and neutral tones.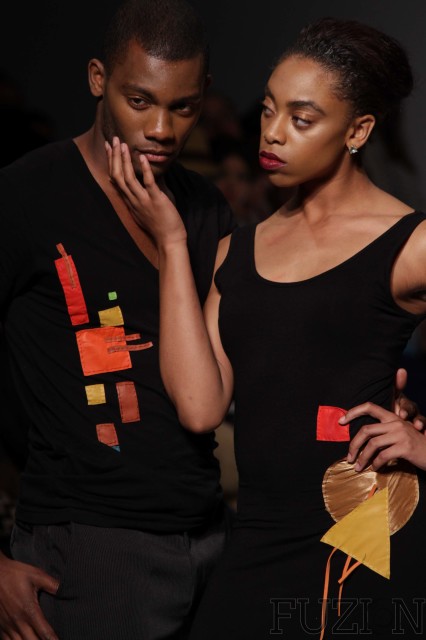 Tatiana Shabelnik put on a dazzling display with an opening salsa number performed by two dancers wearing pieces from her collection.
Shabelnik's use of eccentric prints and unique design scheme was the principal theme during her runway show, along with sultry dance sequences performed in between catwalks.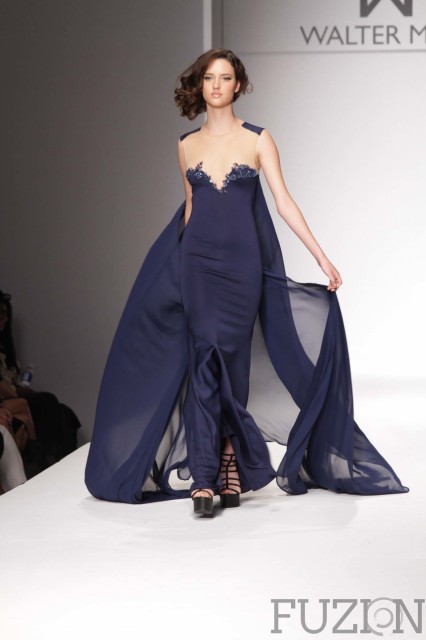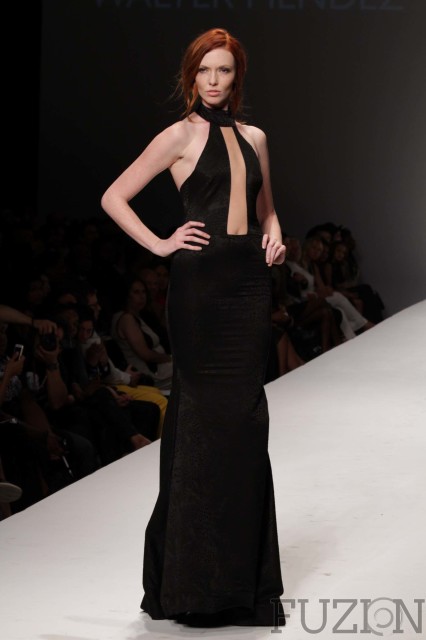 Walter Mendez showcased his display of red carpet chic couture gowns on the runway and stunned those in attendance with his self-described "modern fairytale" inspiration behind the pieces.
Michael Costello closed the night with his presentation of high-end fashion collection pieces. His impressive runway compilation ranged from alluring dark silhouette-hugging gowns to textured white lace dresses.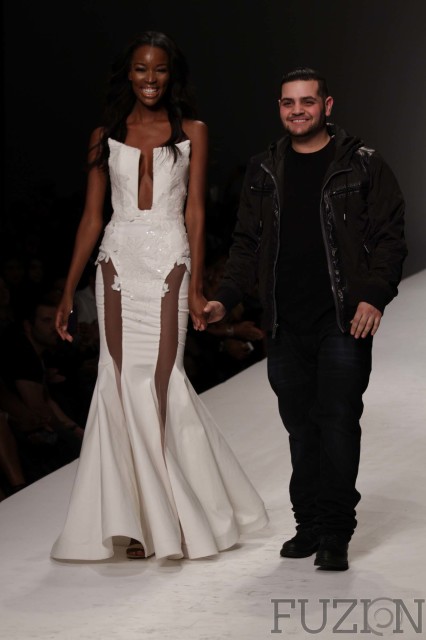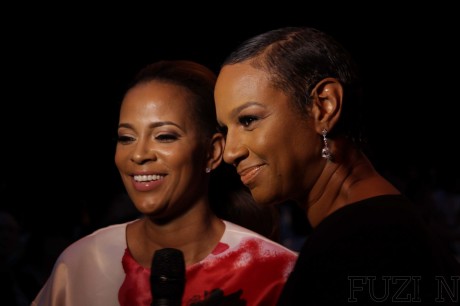 Wife of retired NBA star Doug Christie and current star of Vh1's reality series "Basketball Wives LA" loved Costello's pieces. "My favorite look of the night was his black gown collection. It was to die for!"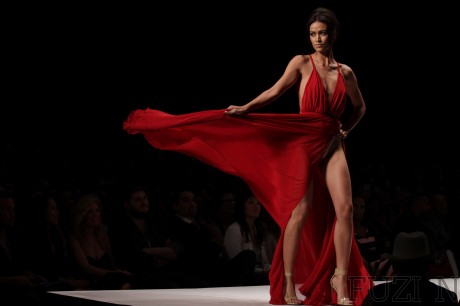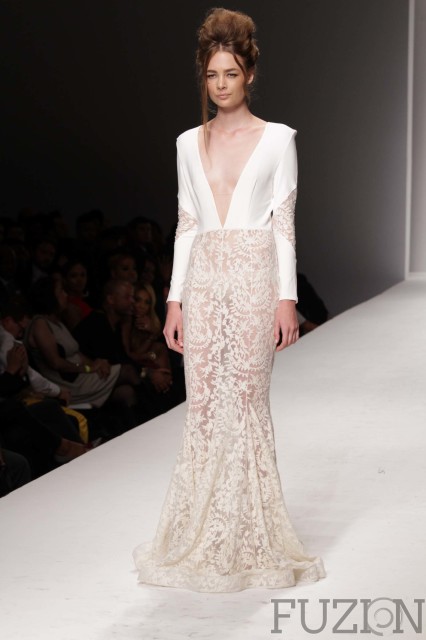 Costello's inspiration behind the collection was from the Oscar nominated film "American Hustle", which was evident throughout the show with his display of bold reds and plunging necklines.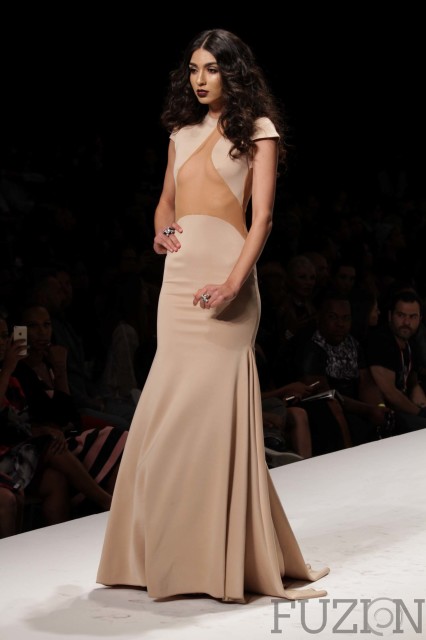 Real Housewives of Orange County star Gretchen Rossi attended Costello's showcase and was equally as impressed with his designs. "I am a huge admirer of his work," stated the reality star beauty, "he never fails to bring quality and style to his collection."
There's still more left of Style Fashion Week LA so stay tuned to Fuzion Magazine for all the exclusives!