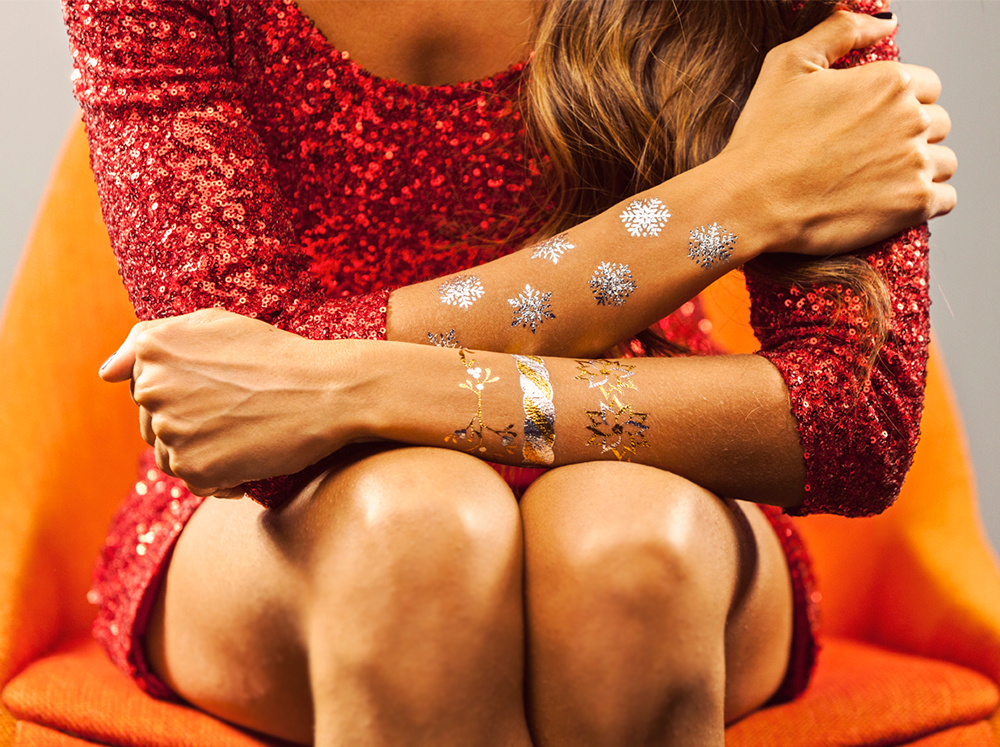 If you're a huge Beyonce (Stance) fan then you've already taken notice of the glints accessory of that sliver & gold that has embody her skin. Flash Tattoos has come back better than ever. I remember the days I would pick up a Cracker Jack box for the small flash tattoo that would last day or two.
This latest trend has solved the most asked question, what accessory should I wear?  Now with the holidays right around the corner, you can flaunt this accessory for all to see. Limelight tattoos took this trend even further and has distribute a Limited Edition: Holiday collection. This holiday collection will surly make you stand out, from the silver snowflake to the poinsettias the flash tattoos will look perfect paired with a cute cocktail dress. The best thing about Limelight tattoos holiday edition is that their affordable, this can be a great gift to give to your closest girlfriend without breaking your bank.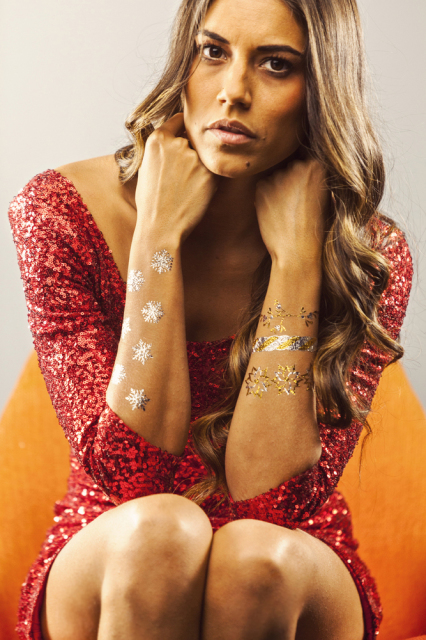 Be sure to check out http://www.limelighttattoos.com and while you're there check out their other collections! One of our favorites is the Flawless collection.