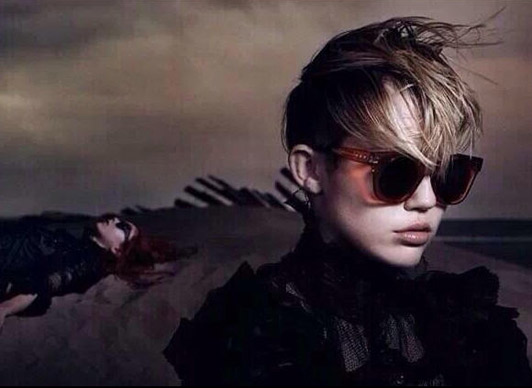 Who would have thought twerking could move you into high fashion? Looks like Miley Cyrus is dusting off her shoulders to everyone who bad mouthed her. The songstress is now the new face Marc Jacobs!
We weren't at all surprised to see this actually, we smelled a partnership brewing as Miley was seen front row of Jacob's Spring 2014 show last February. She then wore the designer to the Met Gala in May. This led into even more collaborations where Miley showed off her naked body for Jacobs' "Love The Skin Your'e In" T-shirt in July.

She has gushed about Marc Jacobs being her "fashion mentor" and we must say that we like the ad. Very cool, cold and edgy.
Miley was shot by fashion photographer David Sims with two models – Natalie Westling and Esmerelda Seay Reynolds.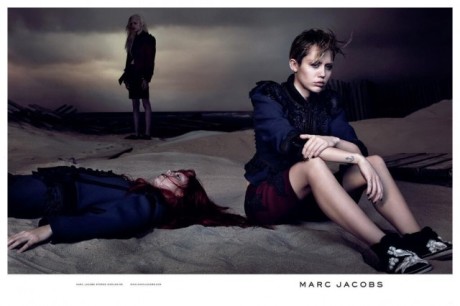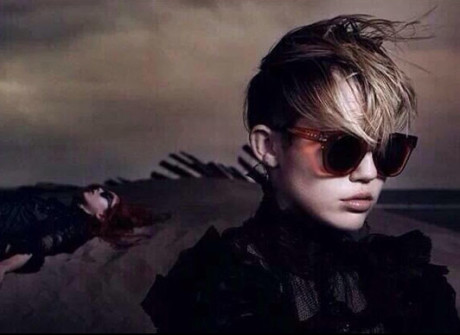 Photo: @mileycyrus / David Sims
– Jaleesa Jaikaran