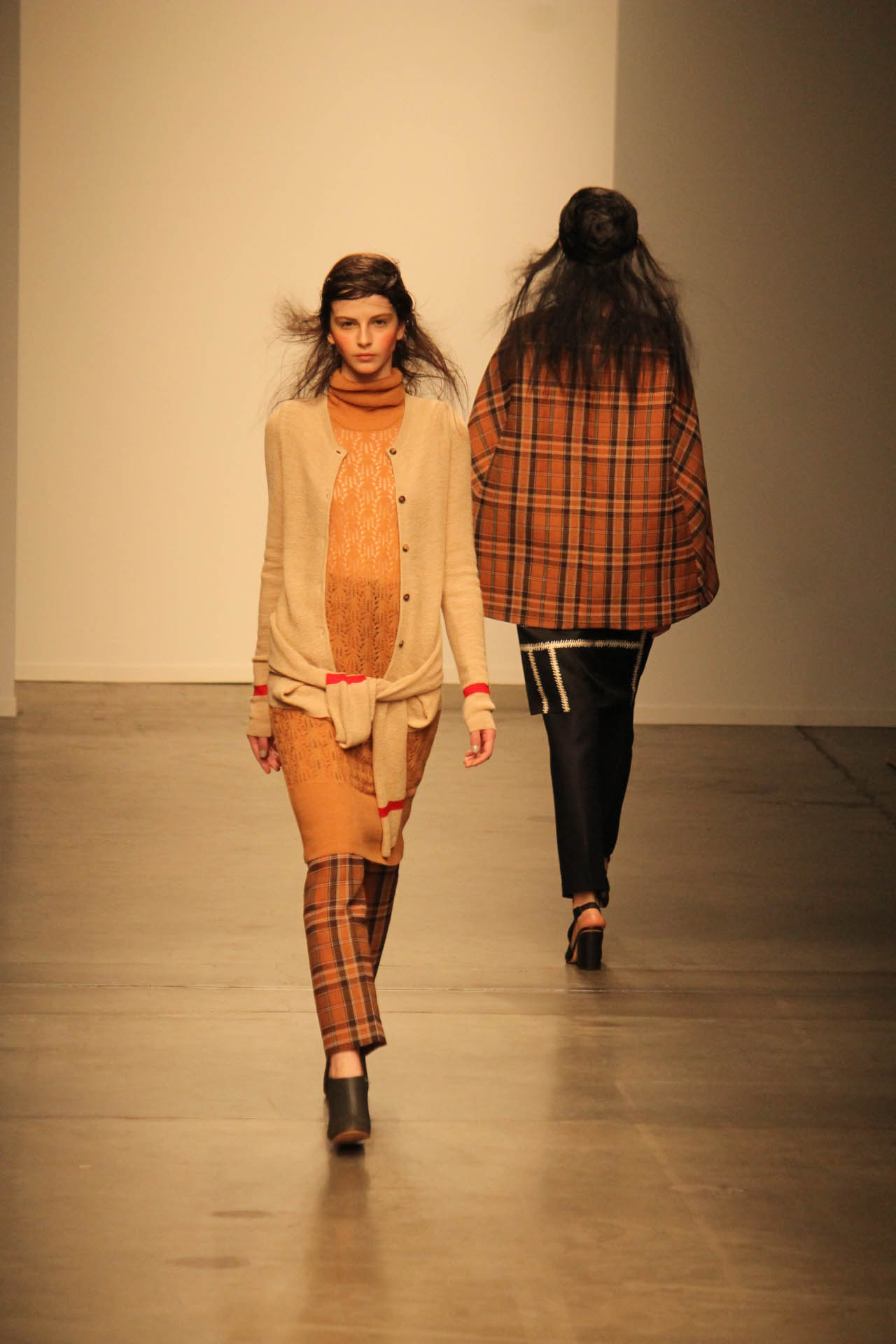 written by Dyandra Brown
New York Fashion Week is officially underway, with shows debuting all around the city. At Pier 59 Studios, Monika Kowalska sent her ethereal yet structured A Detacher F/W 2014 line down the runway. This casual collection uses fabrication and silhouette to create the effortless feel of A Detacher. Monika made a brief appearance at the conclusion of the show, peeking her head out humbly then retreating to allow the audience to focus on the clothing!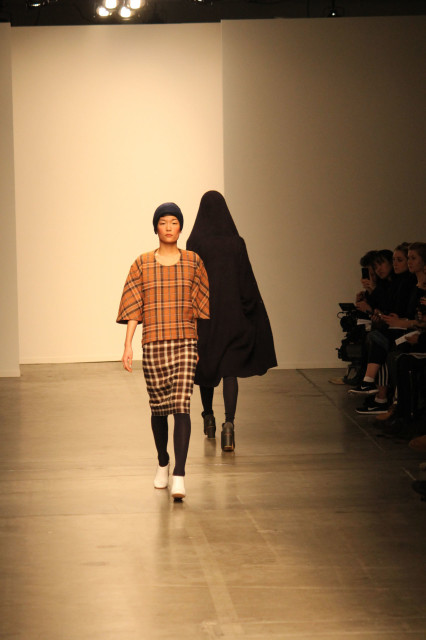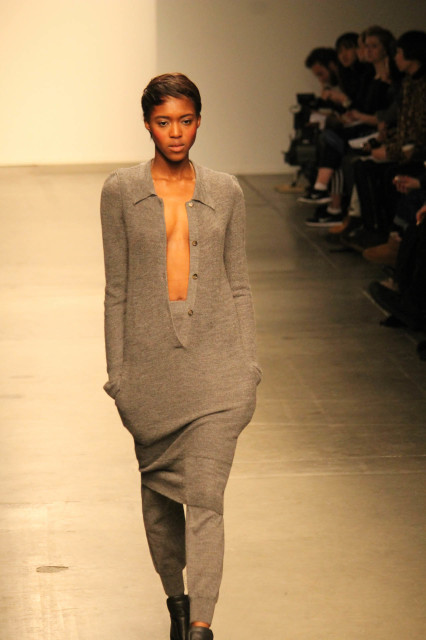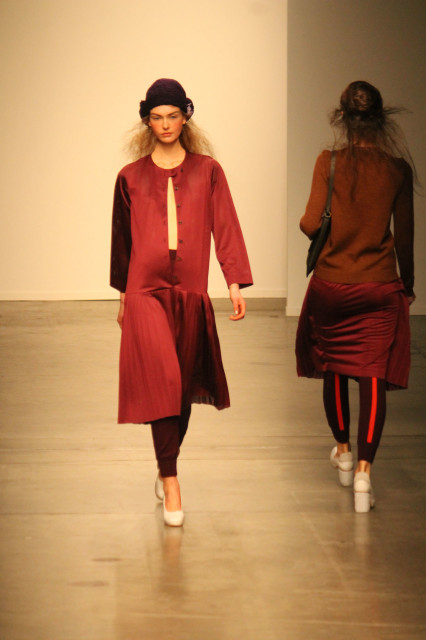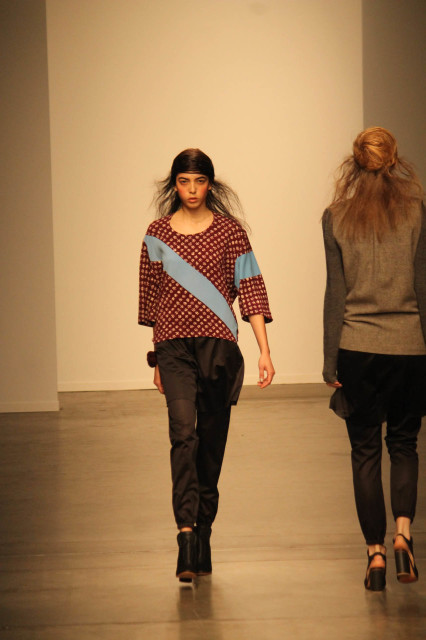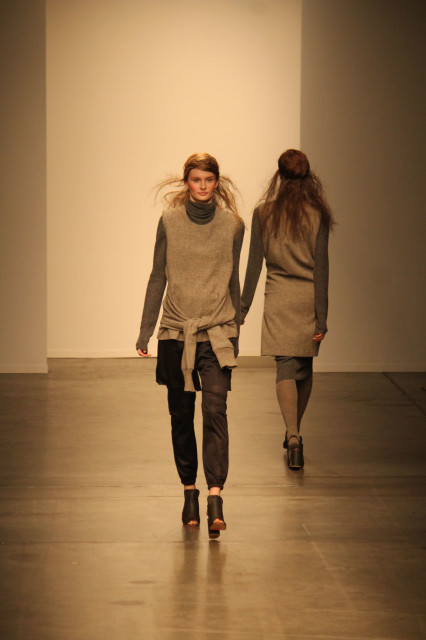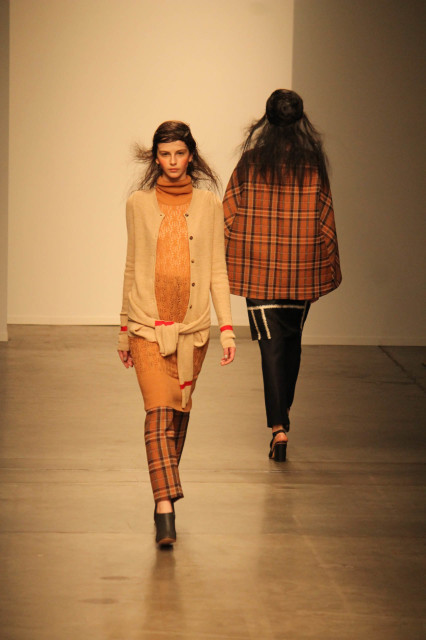 This collection boasts vintage inspired plaid pieces, neutral tones and bold hues. Deep plunges accompany casual dresses and silk frocks. A Detacher is great for mixing prints and layering. Kowalska's says that her pieces are a exploration into surface, form and function, a theme that is was present through out the entire runway show!