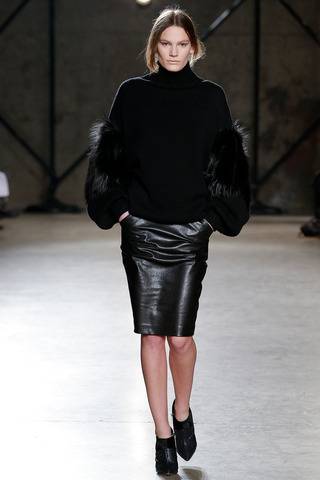 written by Harrison Crite
Sally Lapointe's FW 14 runway collection was inspired by Charles Bukowski's poem "Blue Bird". When asked her point of view on the collection in an exclusive interview with Fuzion Magazine after the show, she pointed out the line in the poem "a delicacy within even the harder-edged pieces,".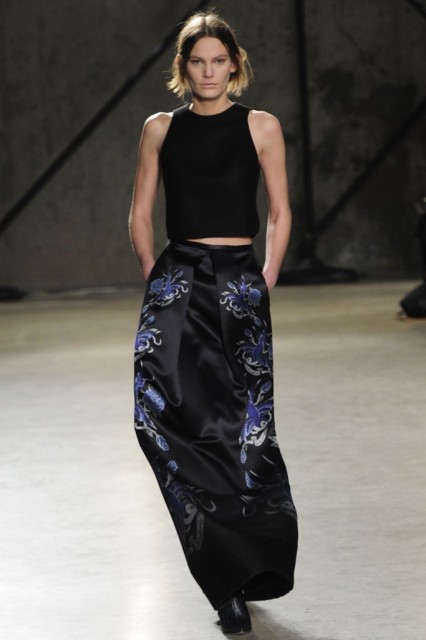 The clothing definitely put you in edgy mood as each piece got softer as the show progressed. The structured garments were very clean and minimal with sleek silhouettes that gave strength to every piece's tailoring. Accents included fur cuffs, and silk ruffled bustier crops worked within the fabrics of body conscious, floor length gowns. This collection also was the 1st time LaPointe introduced knits.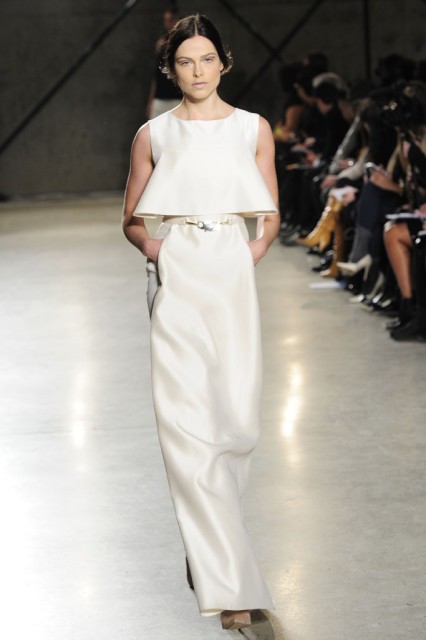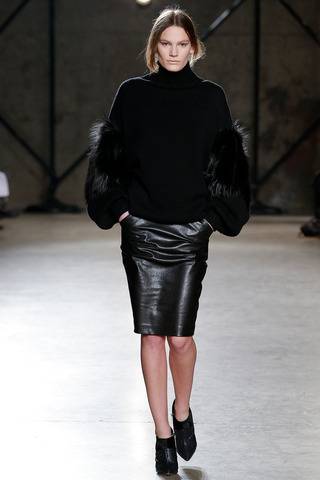 One look that got the crowd's attention was a black cashmere turtleneck with fox fur detail along the lower sleeve paired with a black lambskin pencil skirt and sharp leather booties. Other materials introduced exotic materials such as Amazon fish skin and textured clutches. Key looks included the wool and fur jackets, and beaded appliqué. There were also literal interpretations in relation to the poem as seen in a long, ivory silk skirt with bluebird print motif. After the show we got up with London recording artist, Estelle who said, "I love attending this show and I love Sally because she goes strength to strength and really thinks about the woman when designing. This collection was beautiful, it felt very Italian.