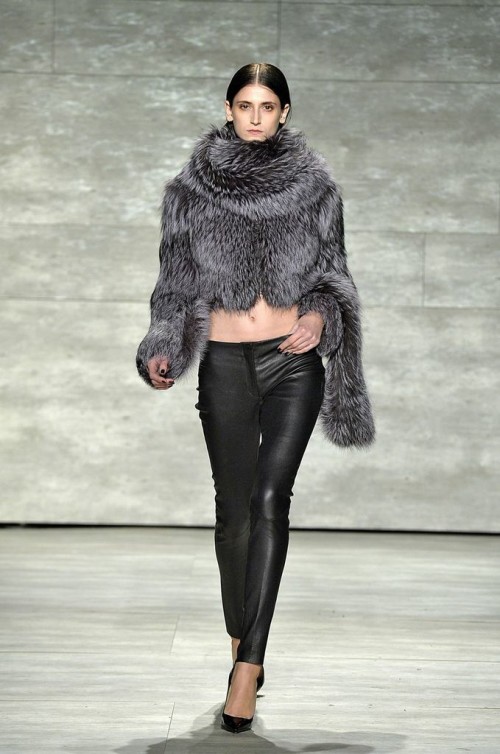 Mathieu Mirano is one of the top young influential designers and creatives to watch. This 22 year old visionary has been showing at New York Fashion Week since the age of 19. His background in fine arts and classical piano act as influences on his imaginative collection. Mathieu's trademark is chic silhouettes with a modern twist! His F/W 2014 collection is no exception, fusing classic with innovative to create a breathtaking line.
We had exclusive backstage access to the show and we were able to speak to Mathieu about his F/W 2014 line. The inspiration is a mix of sexuality and tradition, "taking the concept of a motorcycle gang and mixing it with the royal family." As seen in the powerful video, jewels mixed with leather is the staple combination. "It's really exciting to take these far off inspirations and bring them together." Drapery is a technique used that Mathieu set out to reinvent, by taking the artwork of the drapery and flattening the technique then reconstructing the garment. Leather, harnesses and exposed zippers were also a common theme through out this line, "creating the stress and tension on the runway."
Backstage!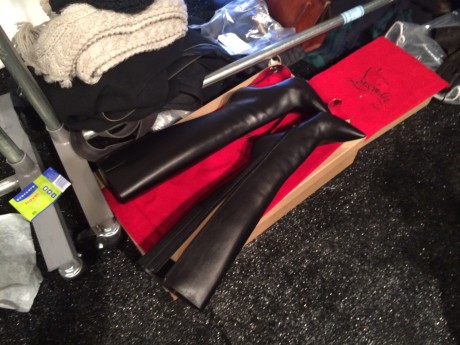 Christian Louboutin was the official shoe of the catwalk, with sexy red bottoms highlighting each ensemble. From boots to decolette pumps, these chic shoes were the perfect finish to each look!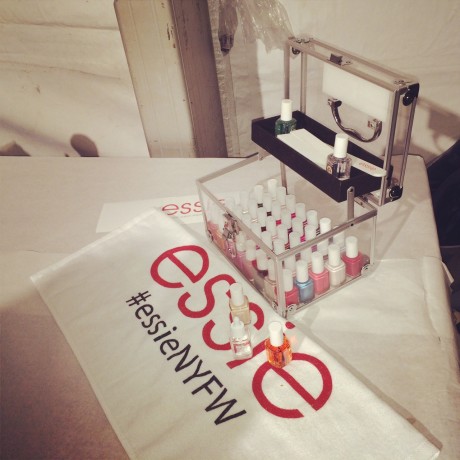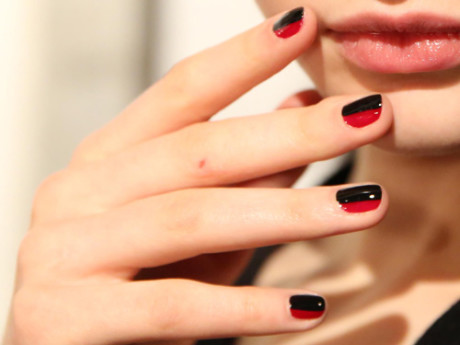 Essie Nail Polish was the official sponsor for all things manicure during New York Fashion Week. We had the chance to interview Miss Pop, the official nail technician for the show. "The collection includes leather corsets which inspired me to do something chic and elegant. All the shoes are Louboutin, so I added a straight line of red for a pop of color." The black and red design creates an interesting shadow, complimentary to that infamous red bottom. "We used bordeaux and licorice as the foundation colors. For an everyday look I'd love to see this in a metallic and a dark color!"