Mercedes Benz New York Fashion Week: Malan Breton Spring 2015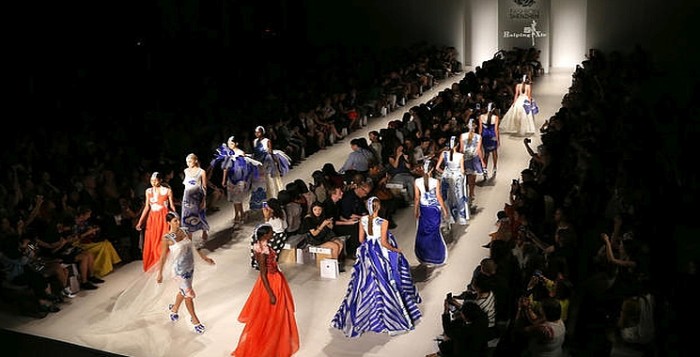 You know you're in for something unusual when a runway show begins with a dance number and runs twice as long as a typical presentation at Mercedes-Benz Fashion Week.
This was the case of Malan Breton's spring/summer 2015 collection, titled "A Journey to Taiwan: The Heart of Asia."Traditional Taiwanese elements collided with Breton's eccentric take on the silk suit. With a mix of patterns in bold fuchsia, purple and yellow, the show missed the mark on cohesiveness and taste.