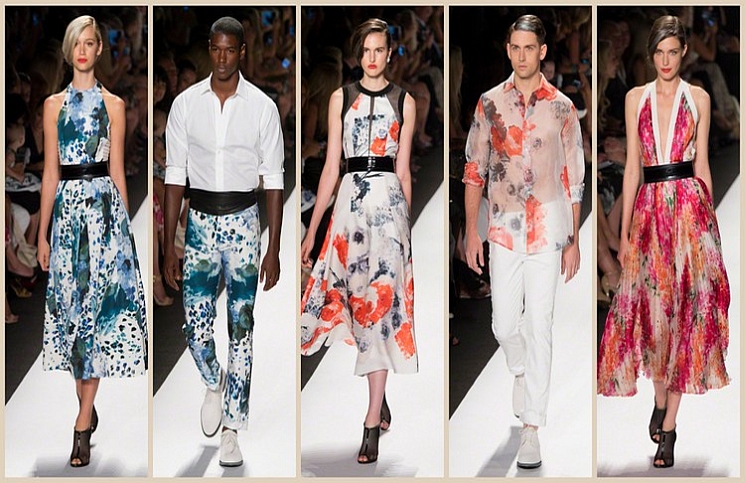 FLARE! FLARE! FLARE! and More FLARE!
That's exactly what CARMEN MARC VALVO gave us with his 25th anniversary collection. Evening wear inspired by the fabulous fifties; think cinched waists and full flare midi skirts.
No fifties look would be complete without pleats and embroidery, and Carmen Marc Valvo kept his collection playful and modern with metallics, mesh, florals, and cut-outs.
As if that wasn't refreshing enough, these looks were not limited to women's style but included menswear as well. Floral tuxedo jackets and sheer button up shirts graced the runway in this collection… we'd like to call the men the womens' best accessories.