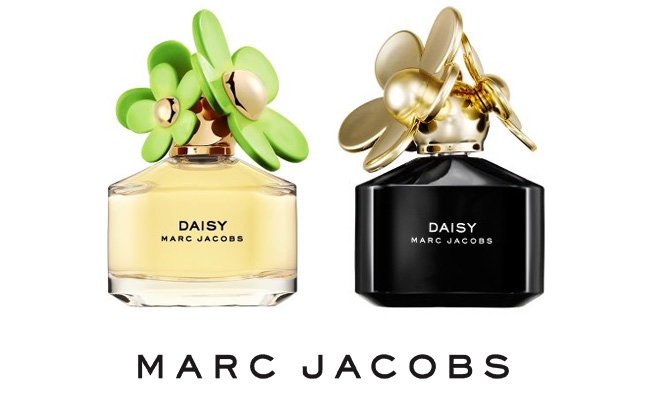 Wait, what!?
Yup, He did that. Marc Jacobs is taking it all on. On the heels of New York Fashion Week and an already insane schedule, the designer will be adding a pop up shop into the mix. Pop Up Shop? Yes, we said it! What will be different is, there will be no cash registers at the Marc Jacobs Tweet Shop.
Jacobs is using the power of social media to create buzz around the #MJDaisyChain. Finally our incessant hashtags can get us goodies! The brand will be offering giveaways at the Daisy Marc Jacobs Tweet Shop in return for a hashtag -# MJDaisyChain – on social networking sites, like Facebook, Instagram and Twitter. There will also be the chance to win one of the new fragrances, get samples & Marc Jacobs accessories.
The idea of allowing customers to pay socially, to us, is absolutely brilliant. The designer is launching the new Daisy fragrance, which comes in beautiful pastel-colored bottle with the signature flower-adorned top. We expect to see it all our timelines.
If you thought the fun stopped there, think again, there will be free Wi-Fi, a nail lounge area, photo booth and drinks. (We're already there) The pop-up will feature artwork by Langley Fox Hemingway and DJ Jilly Hendrix.
The fragrance buzz coincides with the release of the new print campaign and TV ad directed by Sofia Coppola. Seems as though Marc has been rather keen to younger audience, if you remember, Miley Cyrus is the face of his Spring Campaign which we spoke about here.
All this fun will of course be part of the madness that is, New York Fashion Week. Be sure not to miss out on this action, the pop shop will be located at 462 West Broadway, from February 7th – 9th from 11 a.m. – 7 p.m.
Written By: Jaleesa Jaikaran
Photo Credit: Lucky Mag/ Marc Jacobs