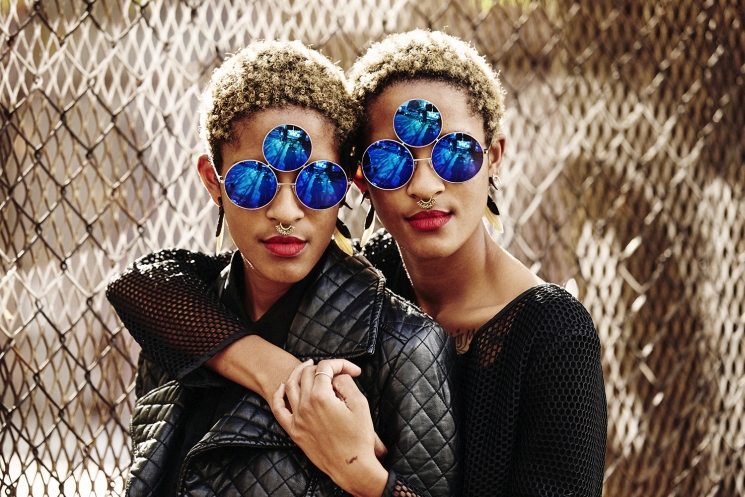 Hey Fuzionistas! Were you able to catch Prince's performance on Saturday Night Live? Well,  Prince wore these fashion forward sunglasses created by our favorite eyewear designers Coco and Breezy.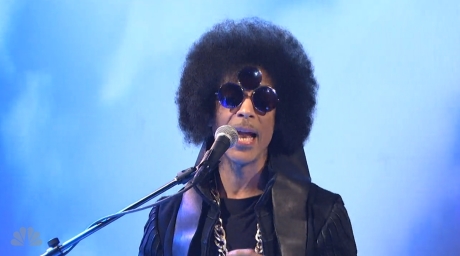 On Saturday, November 1st, 2014, eyewear designers and trendsetters COCO AND BREEZY had the honor to watch as Prince wore the "3rd Eye" Sunglasses that he asked them to produce.  This unique design originated as a digital drawing on his album cover "Art Official Age,"  Coco and Breezy  who grew up only a few minutes from Paisley Park in Chanhassen, Minnesota turned that digital art into a REALITY.
These exclusive "3rd Eye" style will be available for preorder as the date is TBA.  Excited about the eyewear? Stay up to date by following these creative ladies on IG: @cocoandbreezy  and on Twitter: @cocoandbreezy.
So Fuzionistas, what do you think about what we found?