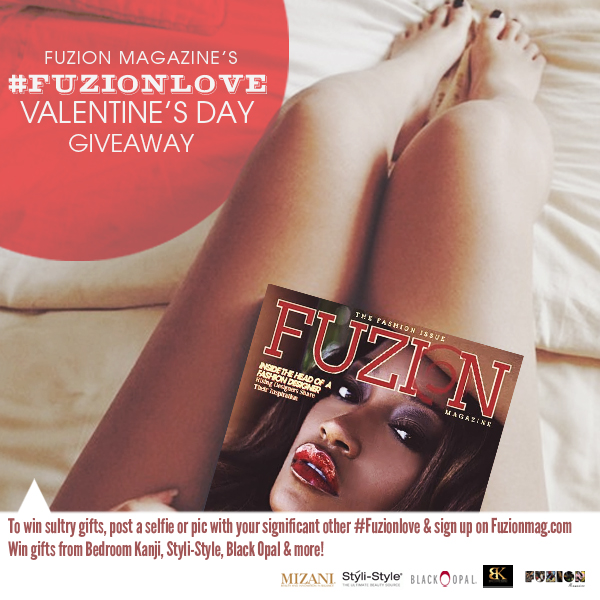 In an effort to help you celebrate Valentine's Day, Fuzion Magazine launches its #FUZIONLOVE Valentine's Day giveaway for both the Fuzionista in a relationship or flying solo this year.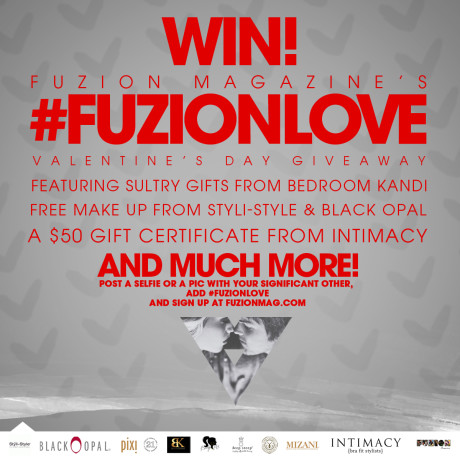 Fuzion's put together two amazing Valentine's Day baskets filled with everything you will need for a fun, romantic night. But we didn't do it alone. We definitely got some help from our wonderful sponsors. Our #FUZIONLOVE baskets are filled with mind-blowing gifts.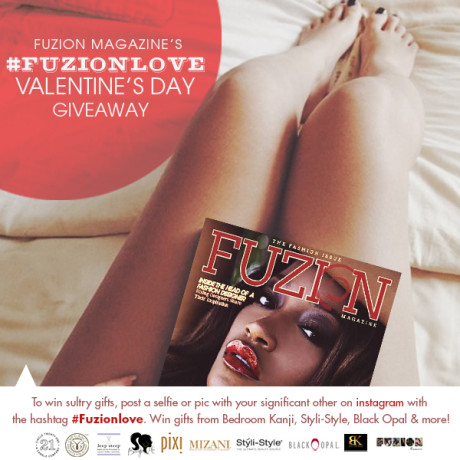 So what are you waiting for? Enter today and win so you can experience a rejuvenating bubble bath, alone or with your significant other, courtesy of Deep Steep. Or try an intimate dinner for two at Seasons 52 courtesy of Cape Classic Wine and enjoy their famous Jam Jar Wines. After dinner, run home to try on a newly purchased lingerie set for your loved one that you could buy with a $50 gift certificate from Intimacy Lingerie. Don't forget to set the mood with a little mood lighting with candles from Candle 21. But the magic doesn't stop there; let things get a little hot and steamy with Bedroom Kandi's exclusive sex toys. It can be a night of pleasure for two or a little self-love–that never hurt anybody! And don't worry about your hair the next day because Beauty Mark's Hair Salon's got you covered with a free wash, set and style to keep your mane laid to the gawds! Last, you can use give yourself a cute makeover to accompany your freshly curled mane with products from Pixi, Styli-Style, or Black Opal! You don't want to miss out!
To enter, simply visit www.fuzionmag.com and sign up for our free newsletter. Then, go on your social media sites and pos a picture of you and your lover for a chance to win the couple basket or a selfie to win the single girl basket using #FUZIONLOVE. Entries must be posted by this Monday, February 11th , and two winners will be chosen at random*.