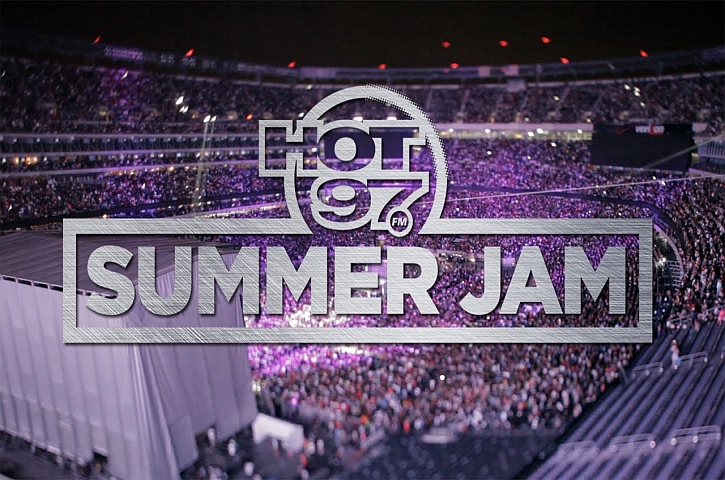 For those that don't know, Hot 97 has an annual concert that artists from all over try to perform at. This is one of the biggest hip hop events and Fuzion Mag was there live in the building. It is held at the  Met Life Stadium in East Rutherford, New Jersey.
There were two concerts that took place. The Festival Stage had new artists perform like August Alsina, Iggy Azalea, Jhene Aiko, Childish Gambino, Nipsey Hussle, and Chinx.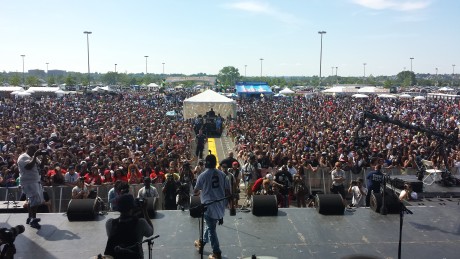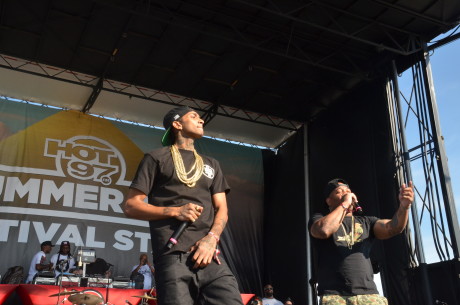 Then there was the Main Stadium Stage.
Sevyn Streeter opened up the show, dancing and performing her smash single "It Won't Stop". Next on the performance list was Troy Ave, who as well all know is restoring the feeling of hip hop and doesn't like "weirdo rappers". We may not have known just how outspoken Troy was, as he opened up the show with a skit from one of his BSB Records counterparts mocking "weirdo rappers" in leather pants and "turning up." Ave than flashed an image of Trinidad James on the screen with a few choice words for him which brought the crowd's attention in focus. Ave brought his whole BSB Records on stage with him as they ran through his hits and celebrated his jump from the festival stage last year to the main stage this year.
Following Troy Ave was Action Bronson, who appeared in his now usual attire of pat-shirt, shorts, and flip flops. Always one to have a party, Bronson jumped into the crowd and walked through as fans crowded around him.
Next up was Wiz Khalifa who walked on stage smoking (something) and eventually paid homage by bringing out legendary Snoop Dogg to make the crowd go crazy. The Roots blessed the stage next, celebrating their 20 years of The Roots.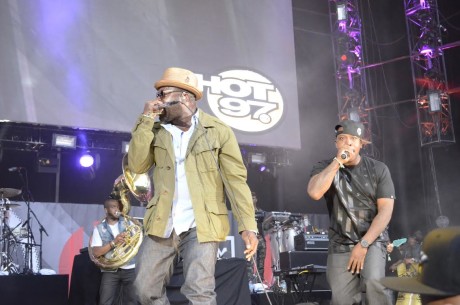 Trey Songz than took the stage and immediately got every woman in the audience screaming (cleanup on aisle 5 & bring a mop). Trey ran through hits like "2 Reasonz", "Bottoms Up", "Say Ah", "NaNa" and more. He also brought out Ty Dolla $ign for their remix of the smash single "Paranoid".

The music lovers were definitely satisfied as the artists brought their A game out.The Queensbridge emcee continued his Illmatic twentieth anniversary celebration with several other tracks from the debut.  Nas definitely brought Queensbridge out last night. Nas set included cameos from Meek Mill and French Montana as well as a live performance of his anthem "New York State Of Mind."
Nas  also brought out 50 Cent who came out on stage. Then he brought the whole G Unit gang. Yes 50, Lloyd Banks and Young Buck performed together despite the bad blood between the three. They performed hits like "I Smell Pussy," "So Seductive," and "Shorty Wanna Ride." 50 brought out Fabolous and Yo Gotti as  special guests. He also made it known that he is no longer down with Interscope Records or Jimmy Ipvine.
Nicki Minaj performed the best of her ability with the wack ass sound guy that couldn't fix her mic. She brought out Young Thug and they performed 'Danny Glover'. She also performed 'Lookin Ass', her verse in 'Monster', and her and Soulja Boy performed 'Yass Bitch'. Then she announces that she had beef with a YMCMB member, said she doesn't f— with Drake anymore, and than brought out the rapper for "Worst Behavior". Drizzy performed the first verse of "Worst Behavior" than led into "Believe Me" when Lil Wayne came out for his second verse. Drake finished with "Trophies" and ended what was the most explosive Summer Jam in recent memory.
Here is the entire recap video below