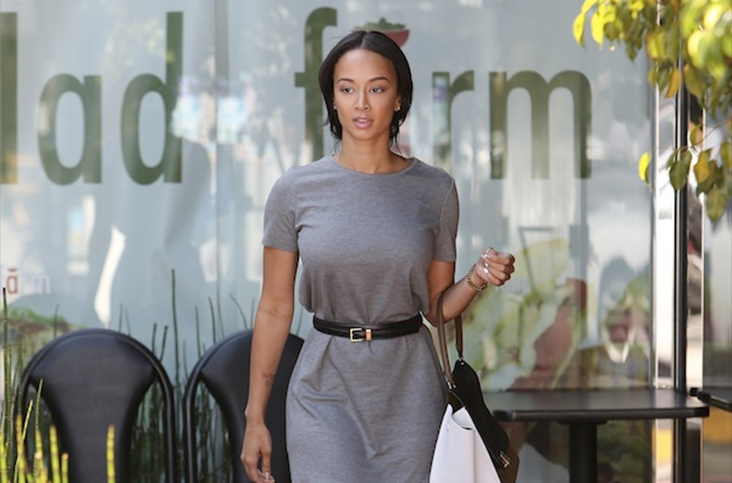 written by Dyandra Brown
Draya went from being a small town dancer to a high class model. She was once known for her risky and what one could consider to be trashy looks. Now she has elevated her style to a much more chic level.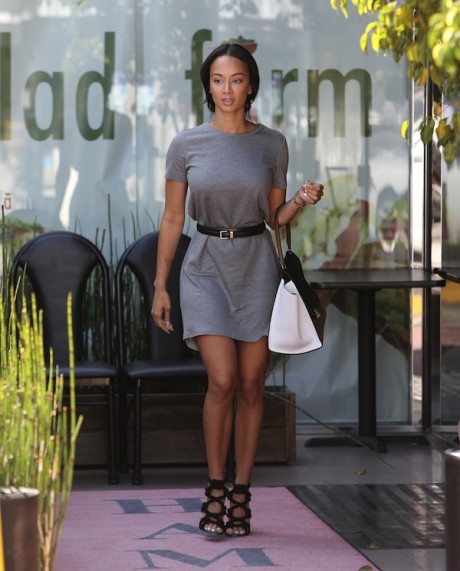 Draya turned a casual t-shirt dress into something more. This look is unexpected and simple. It is extremely versatile and not to overly sexy. The accessories take this t-shirt dress to new heights and you can create the look for less below.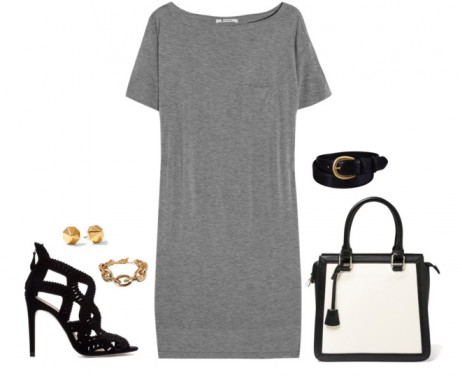 1- Alexander Wang Jersey Dress $95,
2- Zara Heels -$90,
3- Benetton Bag $50
4- Chain Bracelet $6,
5- Forever 21 Gold Studs– $34