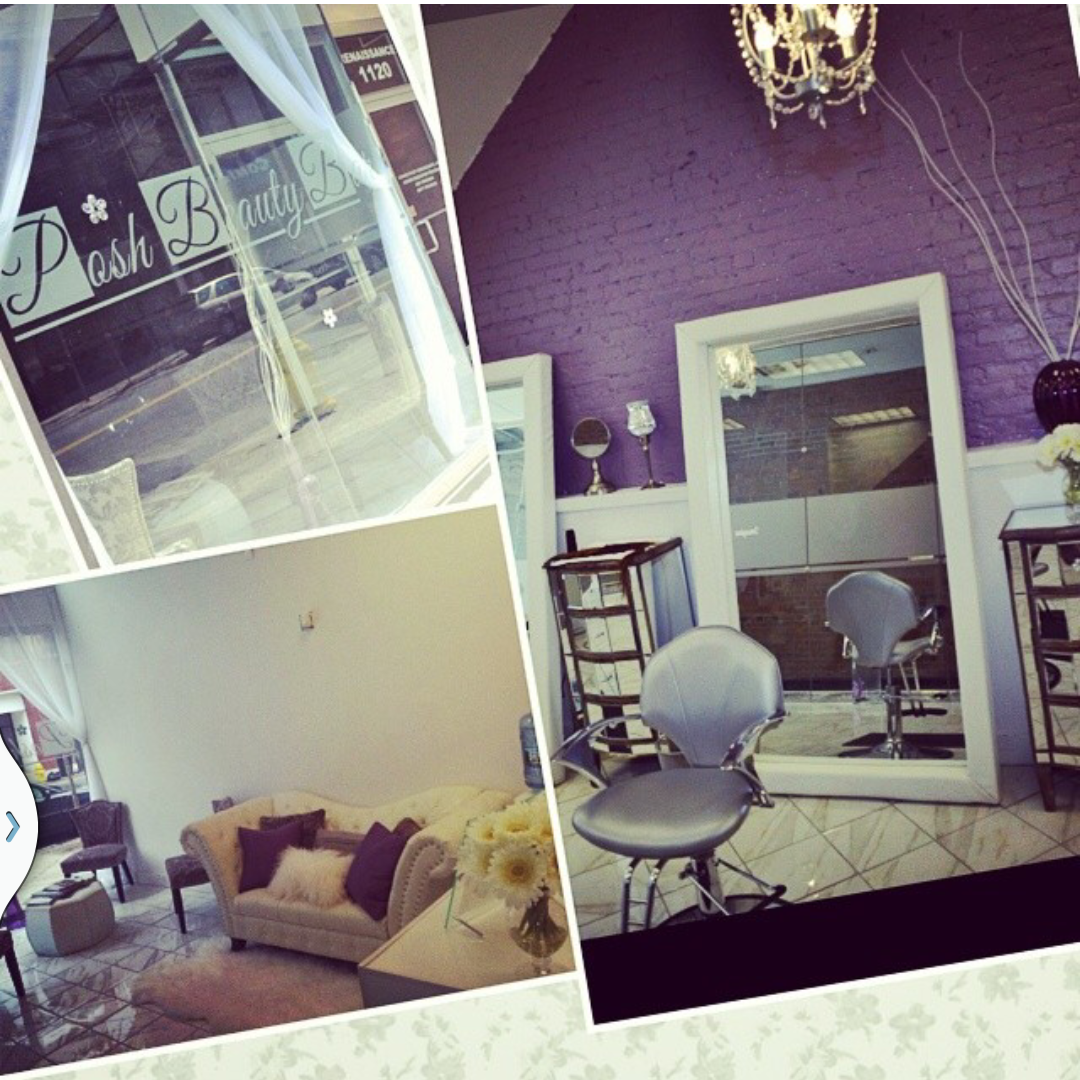 written By: Allison Hazel
When it comes to hair care there are so many myths and unanswered questions. I wanted to discover the truth behind the things that pondered the minds of women, particularly women of color. We all want long luscious locks, slick edges, or a weave that flows like Beyonce's in slow motion. Danielle Gill, hair extraordinaire and owner of the Posh Beauty Bar in Bridgeport, CT gave us her words of wisdom as she was dying our EIC Nadine Alexand's hair electric blue.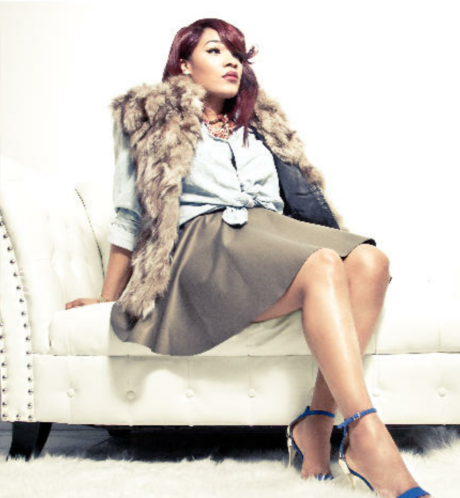 Fuzion: How long are you supposed to leave your weave in?
Danielle: You should not leave your extensions in no more than 8 weeks, because you'll have a lot of new growth and all that is beginning to grow in is being pulled by the weight of your extensions. And then your hair needs to be cleansed, treated and trimmed.
Fuzion: Is the rumor "when I don't wash my hair it grows faster, is that true false or a myth?
Danielle: That is an old school myth. Your scalp NEEDS to be cleansed. You have to get all the debris and residue, your hair is not growing in healthy when you have a dirty scalp. All that stuff is sitting on top of your pores; your hair is not growing in properly its being suffocated. You have to cleanse your hair.
Fuzion: What about making hair longer? Do the pills really work, maybe doo-grow? What successfully grows hair?
Danielle: I've put clients on hairfinity, which does work however it goes with your body and how it may affect you. You can try biotin and regular vitamins that are going to help you. But healthy hair starts from the inside out so you have to take care of yourself first, drink lots of water; get consistent treatments to train your hair every 2-3 weeks. Your hair will grow healthy but you have to stay away from harsh extensions, braids that put too much weight on it or stuff that will irritate the hair.
Fuzion: How do you feel about texturizers?
Danielle: I personally don't do chemicals on my hair however it depends on the person's lifestyle. So I would use it in someone who is befitting for it. you have to judge and see if it's good for you, does it go with your lifestyle. So I support it but for a particular person.
Fuzion: How does the natural hair phenomenon affect you as a hairstylist?
Danielle: Well we have YouTube University! That shares all these styles and "how to do" and people have their own perspectives on it. For the most part it's good because people get to learn but at the same time but the con of it is that they have products for days, products I've never heard of and if you're using the wrong thing for your hair it may affect you.
Fuzion: What is your view now that everyone wants MALAYSIAN, BRAZILIAN and all kinds of hair?
Danielle: It actually goes with your hair type, so I'm all for it. We carry multiple brands in here and we assess it by their hair texture, the density and everything and then we take it from there so I love it. Kudos to the foreign people!
Fuzion: How do you know when you're getting the right hair with all these different vendors?
Danielle: They do so much to this virgin hair now, sometimes you can smell it and sense the chemicals, you can do a strand test by beaching it and see what colors it turns. Sometimes we'll boil it to see if it melts or put a flat iron to it to see if it melts. But for the most part sometimes they can have a wax built up product on it and this is what happens a lot when they ship it from India because they use this particular wax product on their hair naturally and so sometimes we won't know until we actually strip the hair weather its virgin or not and sometimes you just have to wear it because a lot of it is mixed, some is virgin and some had Remy strands still in it. Just make sure you find a reputable distributor.
Fuzion: Your salon is very high end, girly and pretty. As far as decorating, was it your idea?
Danielle: When I first moved to this place I had no vision at all I just knew that I wanted everything white. I already had my mirrors before I moved in for the other place. I'm the type of person to go out and shop with no vision but if I see a piece I will start to bring them in together and that's what I did here and this is what it looks like.
Fuzion: It's [the salon is] very homey, and your staffs are warm. Were you all friends before the salon?
Danielle: It a family based business. I have a lot of my cousins in here and then my other lead stylist is Shante. I've known here since we were in the fourth grade. For the most part we are very friendly; the clients love us because we treat you like family.
Fuzion: Do you have a favorite technique or hairstyle?
Danielle: I'm an extension girl; I love partial sew-ins. The ones you can be versatile with. You can wear a ponytail and no one will see it. And I love love love lace-closures. Every time I do a lace-closure and it comes out better than the last one I'm supped up. And I love making wigs because I just love different looks and when a woman can come in and say "hey I've never tried this before." They are all handmade crafted with love and perfection.
Fuzion: Your have versatile clients from African American, Caucasian and Latino. For someone who wants to diversify their clientele what advice would you give them?
Danielle: I would say do not limit your salon. As far as advertising don't just advertise to one market. Advertise to every market out there. For instance, I'm known for extensions however my salon and the staff that I have in here do other things. We do a lot of short cuts and coloring. Market everything you do in there.