Copycat That Look: Zendaya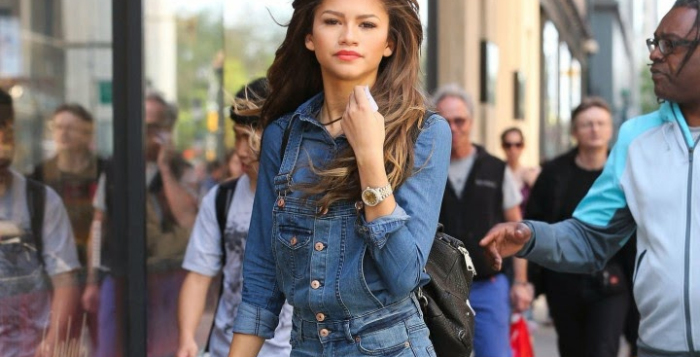 Zendaya is the new tween on the scene, known for her work on Disney Channel and releasing singles that landed on Billboard 100. Aside from her talents as a singer, dancer and actress, Zendaya is a little fashion icon. She loves to take risks with color and patterns and always manages to look sexy yet age appropriate. Lovin' fuzionista  Zendeya!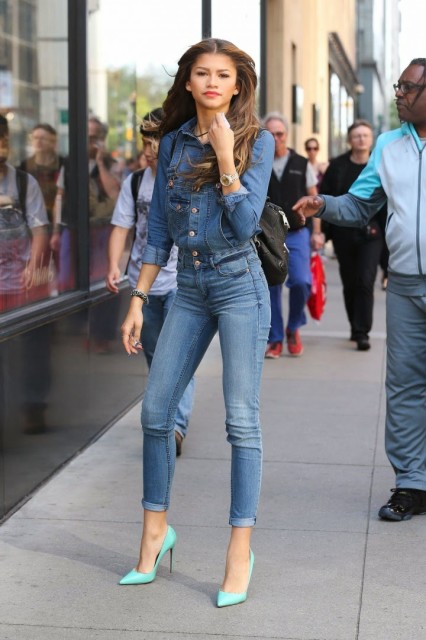 Zendaya was recently spotted in New York in whats known as the Canadian Tuxedo. Denim on Denim is a huge trend, one that transitioned from season to season. A pop of color and face creates a #fiercefuzion. Create a budget friendly version after the break!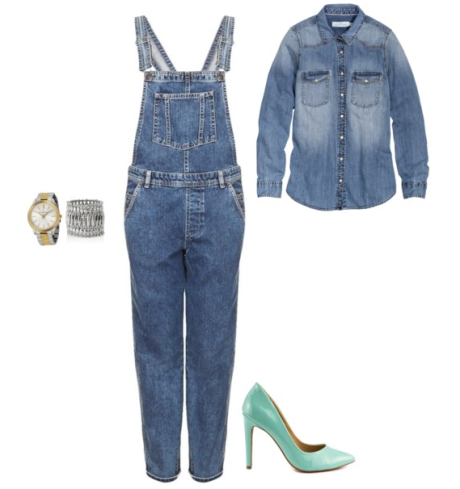 1- H&M Denim Shirt – $34
2- H&M Overalls $35
3- Joe's Jeans Pumps $100
5- Silver Cuff $5