Copy Cat That Look: Rihanna Casual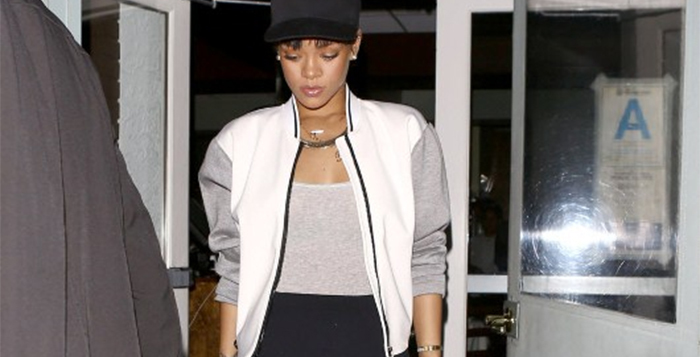 This time around in "Copycat that Look," I will be focusing on casual street ready looks. Nowadays, especially when living in the city, women don't have the luxury of wearing heels and skin tight skirts. Casual chic looks are necessary when trying to look your best while remaining comfortable and ready for anything!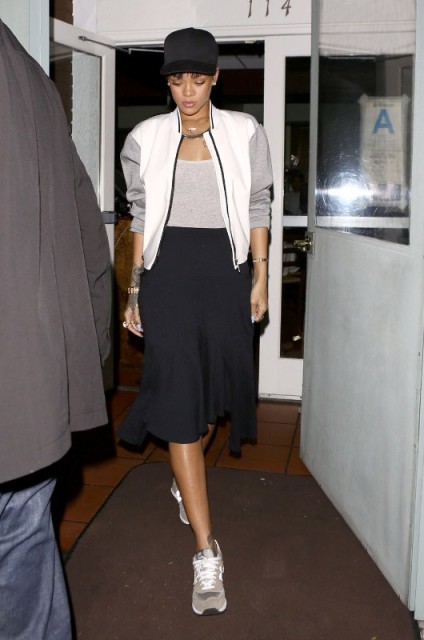 Rihanna was spotted at Giorgio Blandi in this over $1000 look, however for less then $250 this look can be yours! Rihanna is bringing back the 1990's favorite, New Balance. What I always loved most about these sneakers were that they were comfortable, yet crisp. The simple white laces and understated N were always just enough to complete our Juicy Couture sweatsuit looks!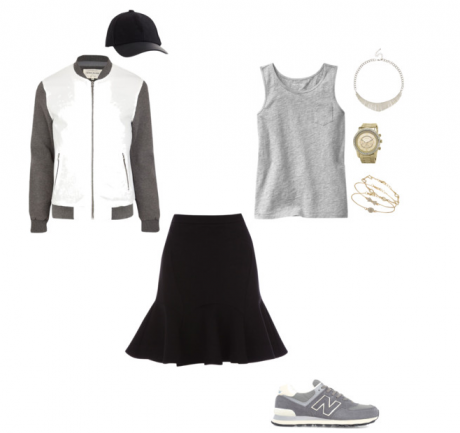 1- River Island Bomber $9,
2- Gap Tank $13,
3- Coast Renelle Skirt $75
4- New Balances $91,
5- Black Hat $19,
6- Bow Hearts Bracelets $15
7-Silver Necklace $17