Copy Cat That Look : Khloe Kardashian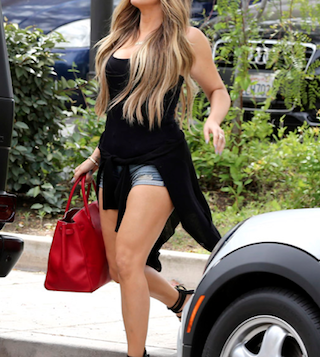 Khloe hasn't always be the hottest Kardashian, however she has been proving us wrong all year. With her toned physique, Khloe stepped out in a simply yet chic look. She toned down the "booty short" look with a dressy sweatshirt wrapped around her waist. This look is ideal for a Saturday on the town, while you brunch and shop in style. Maybe even hit a day party or two!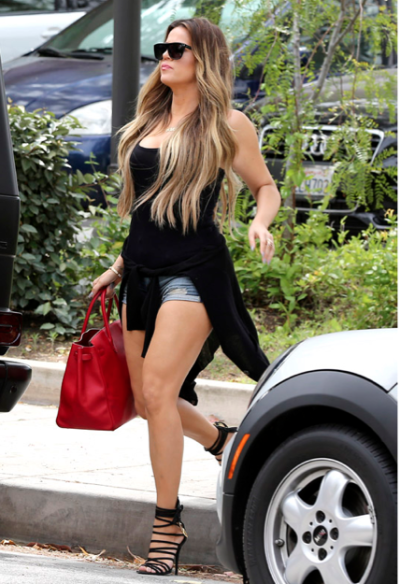 These Giuseppe Zanotti heels accent Khloe's killer legs. The simple yet sexy strappy design make them perfect for day or night. Khloe went for a understated day look with basic pieces that were paired together in an effortless way. Get the look for less after the break.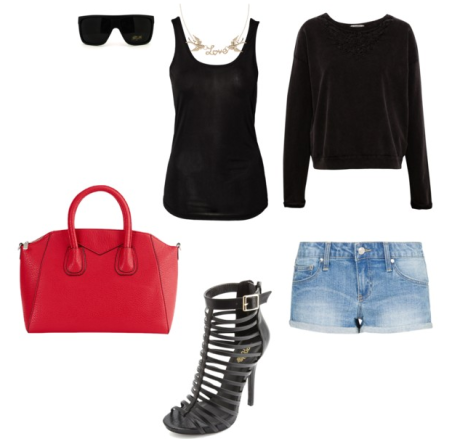 1- Sally & Circle Tank $20, 2- Pull $ Bear Sweatshirt $34, 3- Mango Shorts $34
4- Charlotte Ruse Heels $34, 5- Target Cara Bag $37, 6- Lina Joy Necklace $17
7- Lemo Super Dark $13