Copy Cat that Look: Rita Ora (Holiday Look)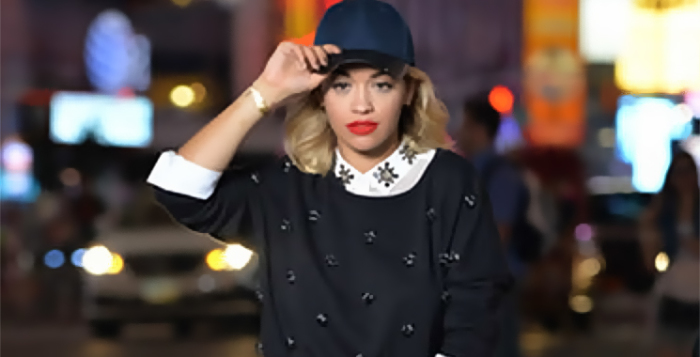 Fuzionistas, we love to dress up for any occasion but the holidays are our most favorite. With the holiday season approaching we all know the holiday parties are to follow.  Fuzionista, we want you to stay sparkly and glamorous for every party you attend. With this look Rita Ora shut it down, she's chic, sparkly and glamorous all in one.
Fuzionistas, If you're looking to do a simple look and don't want to do too much, you could never go wrong with basic white, black & gold!  If you decide to rock this look, show us how you do it! Go on Instagram and Hashtag Copycat that look and at @Fuzionmag, we want to see your look!
1.  Women's Oxford long Sleeve Shirt (Uniqlo) – $30
2.  Tall Black Embellished Knitted Sweater (Dorothy Perkins) – $45
3. Abstract Sequined Skirt (Forever 21) – $24.90
4. Ankle Strap & Pointy Toe D'Orsay Heels (Charlotte Russe) – $32.95
5. Aldo Hendon Clutch (Aldo) – $40
6. Nly Accessories Faux Leather Cap (Nelly.com) – $32