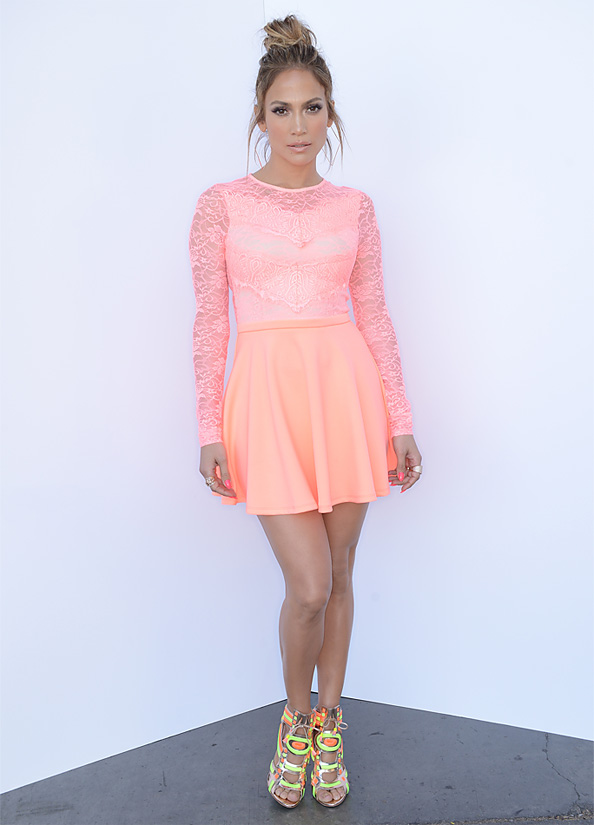 Have you ever heard the term, "tone it down"? Well, that is a thing of the past! Bold and bright colors have made their way to every fashion scene universally; with ease. Pastels emerged into the spotlight this Spring as monochromatic looks took off. Sooner than later, the color wave went from deeper to neon color arrangements. Fuzionistas and Fuzionistos bright colors are out to play!
Fuzion captured some great street style that expressed this color placement! While shopping at Saks Fifth Avenue in Manhattan we met sales woman Day Joseph who showed Fuzion how she wears her super bold lime green slacks to work. The white secretary blouse gives the pants an exquisite touch of class! #FUZIONAPPROVED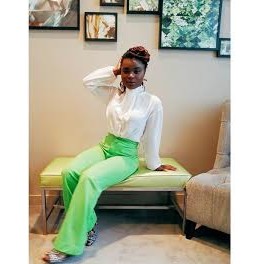 Recently, some of your favorite celebs have been seen taking heed to this color play. Legendary singer JLO has worn several monotone flamboyant looks over the last month. She has combined multiple shades of pink and orange that result in a flawless finish! Jenny from the Color Block?! Fuzion #APPROVES
Submit your #COLORPLAY for a possible feature as our Fuzionista or Fuzionisto of the week!