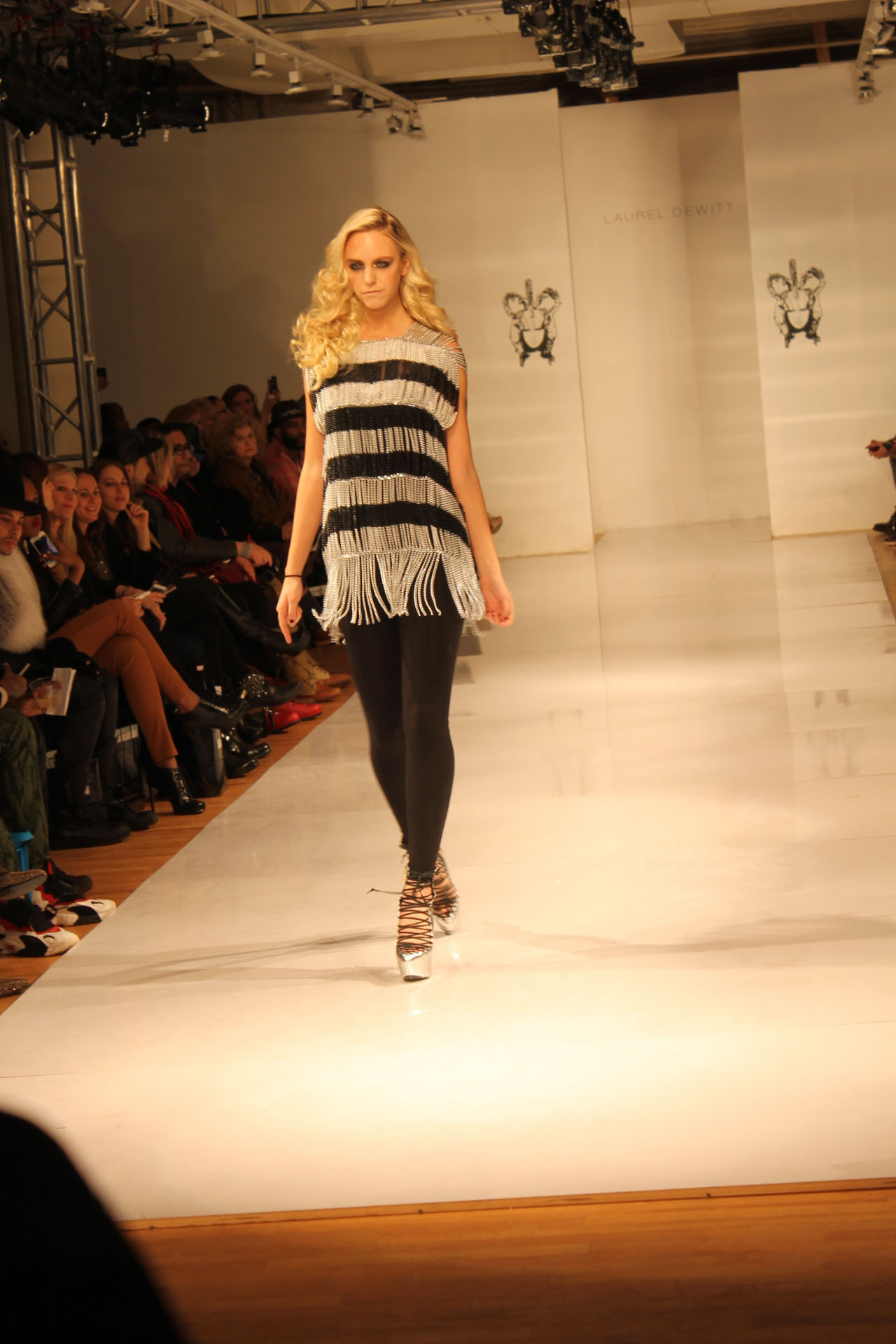 Kicking off New York Fashion Week with all the glitz and glamour and a lot of armour. Desingner Laurel Dewitt showcased what seem to be the royal family during the middle ages, but put a 21 century twist to the line.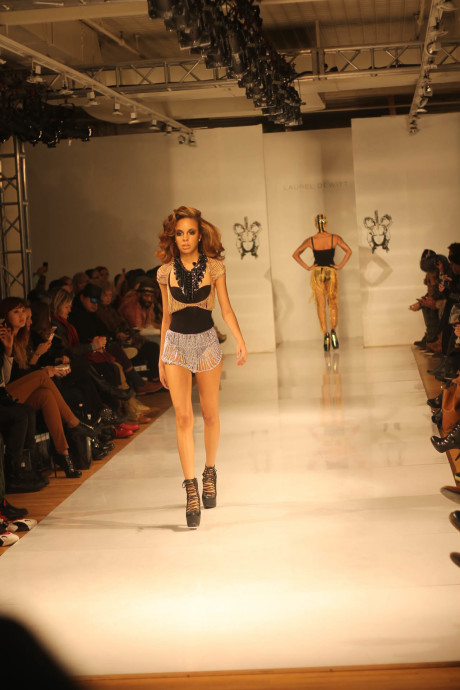 The show opens with a woman wearing a gold plated skirt complimenting a gold and silver medal top. The audience couldn't pull their eyes away from the runway!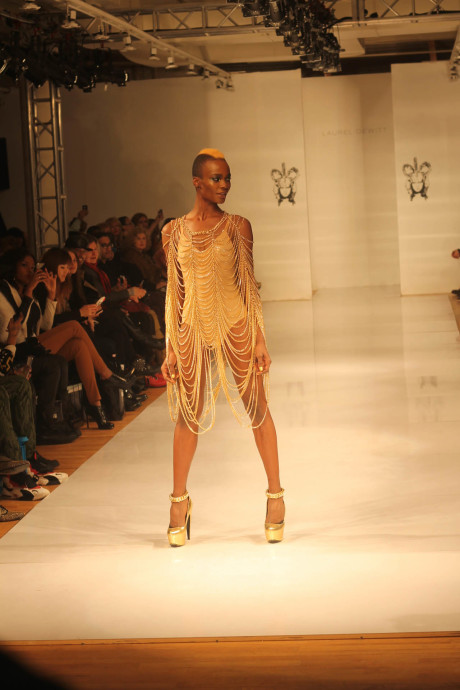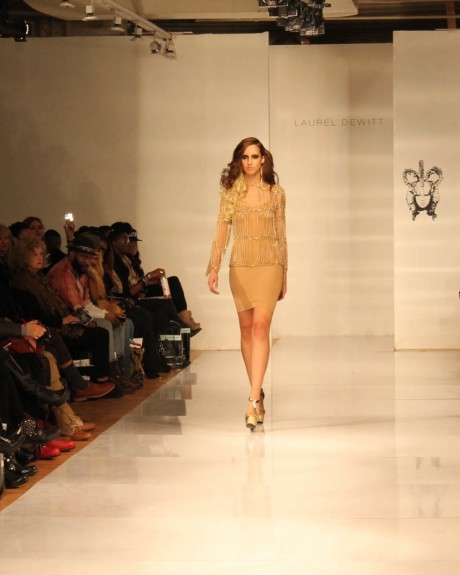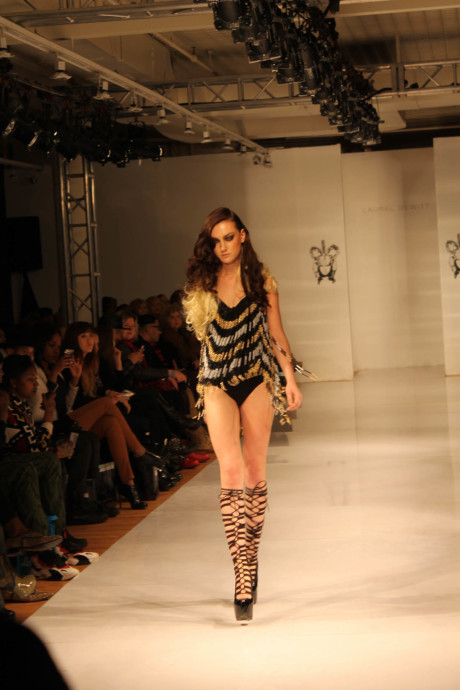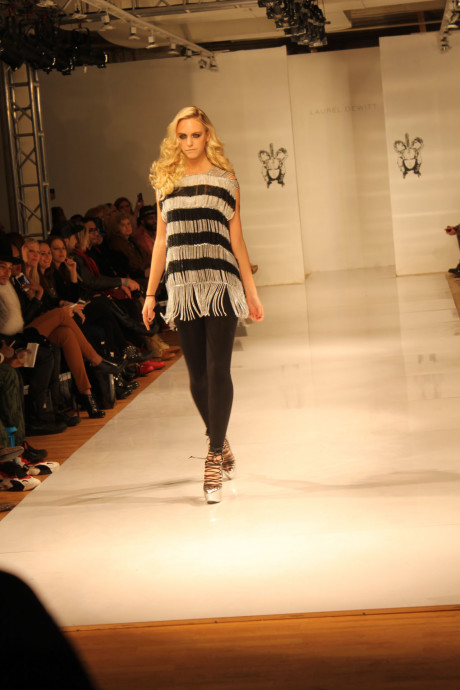 Laure Luxe definitely set the bar high with her fashion show. Her designs were not only opulently but wearable in any fashionable situation. Who knew chains and links could be fabulously worn with skirts, tights & short; let alone on its own. Designers look out I hope your show will top this.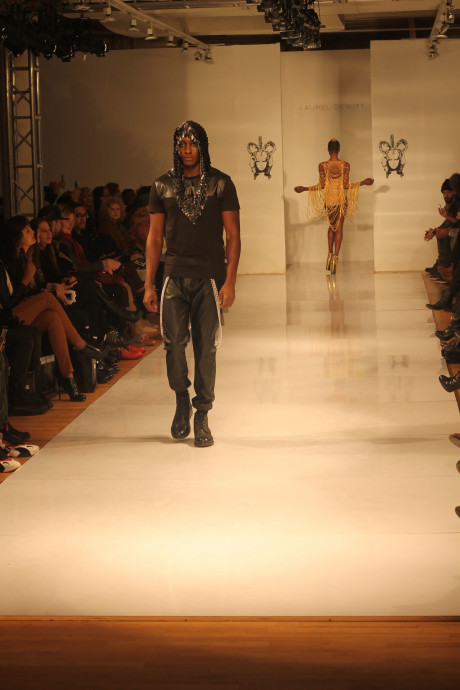 Swiss Beats very own son Kareem also made an appearance in last night's show.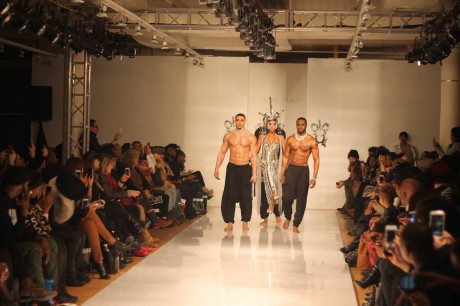 Project Runway Model winner Rayuana Aleyce closed out the show with a hands down creme de la creme gown, wearing a chic silver metal dress and her very own crown.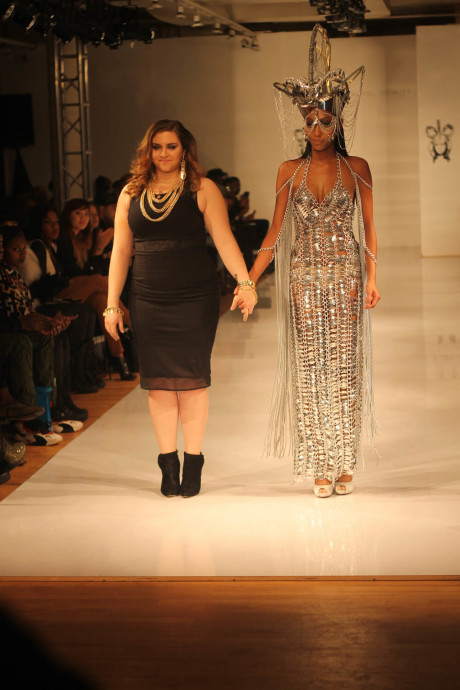 The show attracted many celebrities such as Angela Yee, Chef Roble, Misa Hylton and Swiss Beats. Laurel Dewitt quickly stated "This my best work yet".  Fuzionista, I totally agree hands down that it is.
Written By: Breon Robinson