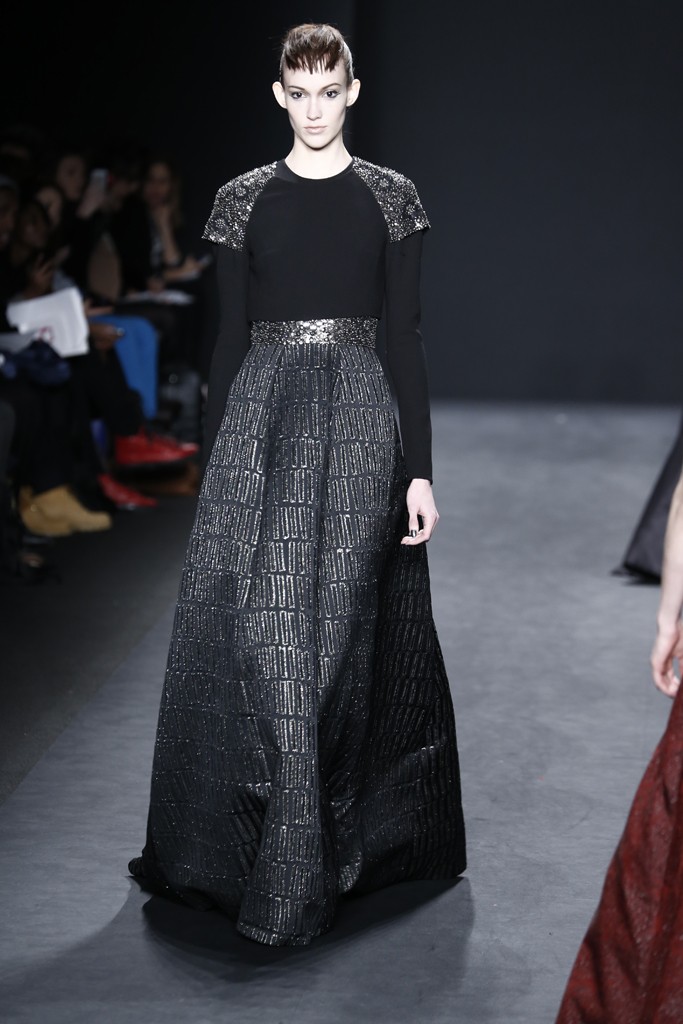 written by Harrison Crite
Time to reinvent those classic New Year's Eve dresses, because Carmen Marc Valvo has a blitz for glitz in his Fall/ Winter 2014 collection. The line was equipped with beautiful embellished garments ranging from knee length conservative dresses to formal gowns and layering furs.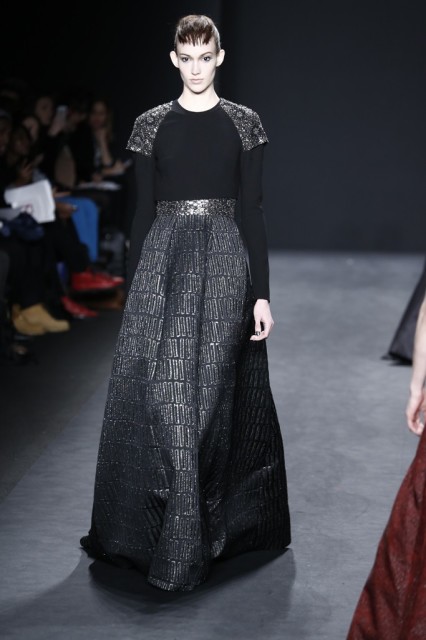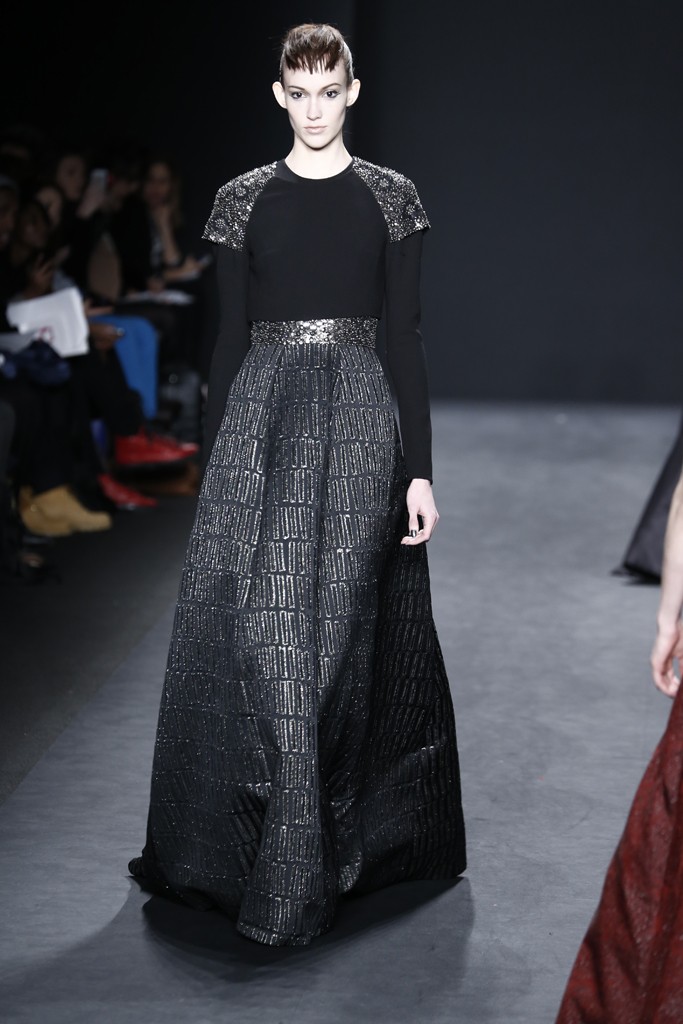 The line played off the mixed materials of metallic sheer paneling, studded lace, and crystallized brocade.The color palettes included matte black, deep red , and navy finishing. The feel of the collection gave a nod to Britain's imperial era with its simplistic cuts and royal detail.
A look that best describes this was outlined in a black embellished epaulet top and brocaded long skirt. When asked what she taught of the show, The View's, Sherrie Shepard says "Everything was yummy, delicious, and scrumptious and I was praying it all came in a size 16." Sherrie just recently wore Carmen Marc Volvo to the Stella Awards.