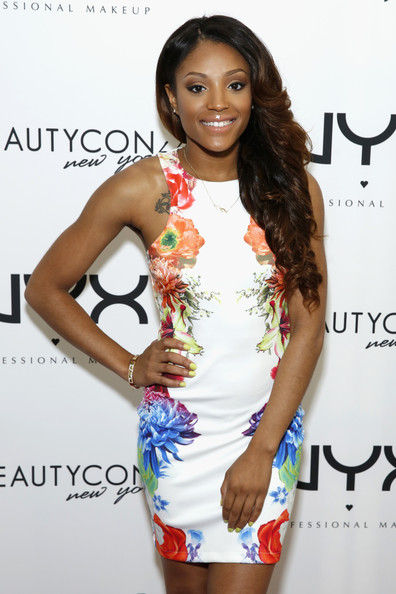 Fuzion had the opportunity to attend BeautyCon this year, the worlds first conference or the bringing together the beauty and fashion online community! Booths were set up showcasing the latest and greatest trends and products, while bloggers ran the show with fans lined up for personal meet and greats. We sat down with some of the hottest bloggers and fashion personalities to get their take on beauty, fashion and BeautyCon!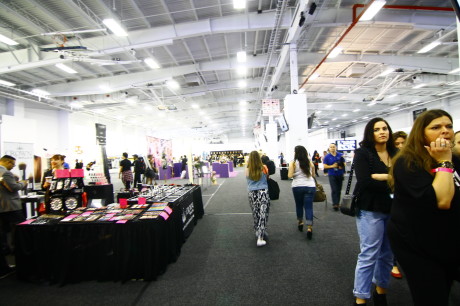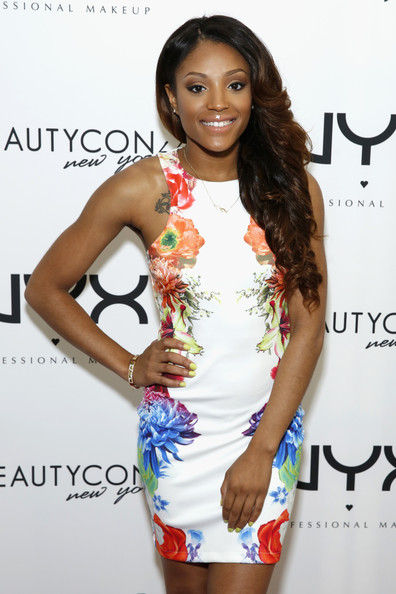 Missy Lynn started her famous makeup blog is an outlet for women to come learn tutorials and be inspired by her fashion videos. "I got started 3 years ago when looking for inspiration after my brother passed. I was trying to deal with the depression and all the while as I was looking for inspiration I was inspiring people."Every fuzionosta has a play book, outlining tips that they use on a daily basis. Lynn shares several make up tips a month but one tip in particular is key. "I would definitely say always match your foundation to your chest. You always want to look one color when people are looking at you straight on!" Photo courteousy of gettyimages.com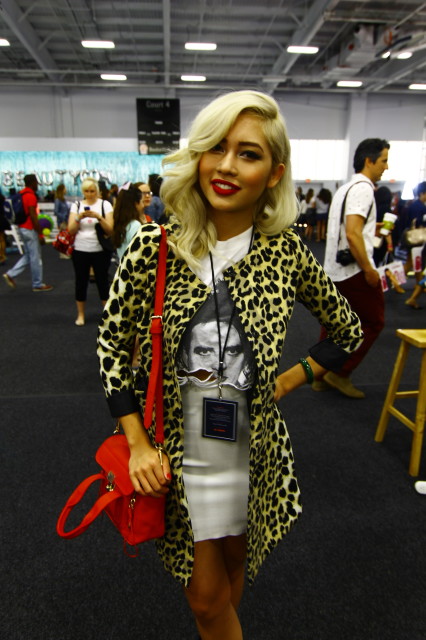 Amy got started in the blogging industry quite differently then others. "Make up studios, a company that I worked for was holding auditions for a fashion correspondent and I thought I should try out. I've been with them for 3 years and it's grown tremendously." From this one opportunity Amy Pham's blog was born. Managing a blog, especially an unexpected endeavor, can be daunting at first yet Amy has figured out how to get the job done. "My production team helps me come up with concepts such as DIY projects for our readers, curious and loyal 13-24 year old girls." These loyal readers are key to any successful blog and sharing tips is a favorite for any fan. Amy's play book includes one essential tip that every fan should know, Be yourself and do what ultimately makes you happy!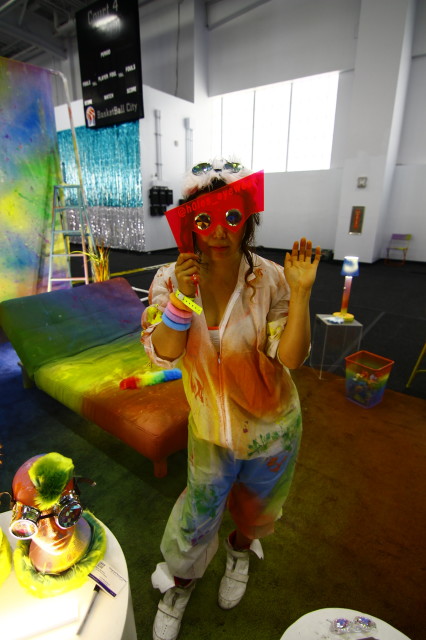 Holes eyewear is one innovative brand! After trying them on myself I had to learn more about these optical illusion frames. "They are kaleidoscopic eye wear made with prism lenses allowing you to see a kaleidoscopic view of the world. I tell people when you look through them feel like a tourist in your own reality!" Holes Eyewear has been seen on top A-list celebrities with a quirk sense of style, such as the coveted Lady Gaga!
"She found me through social media and she wears them all the time! Its still surprising to see her walk around the paparazzi in these."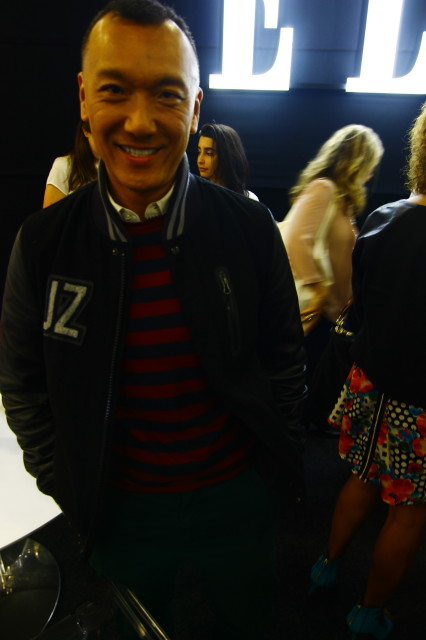 Joe Zee
The legendary stylist and Creative Director for Elle Magazine, Joe Zee, was in the building at his first BeautyCon event.  "First I thought "this is Memorial Day weekend And it's our first time, how will the fans react?" Now there's a line around the block and the turnout is amazing." Joe Zee was brought on to moderate a panel of bloggers and make up artists about beauty in the digital age.  "I am hoping to get a lot of tips, I want to learn everyone's digital era secrets!" We all know that Joe Zee has a fabulous closet and we were interested in an item that he just can't live without. "High Tops, I have like 50 pairs that I rotate out bad everything else is the same!"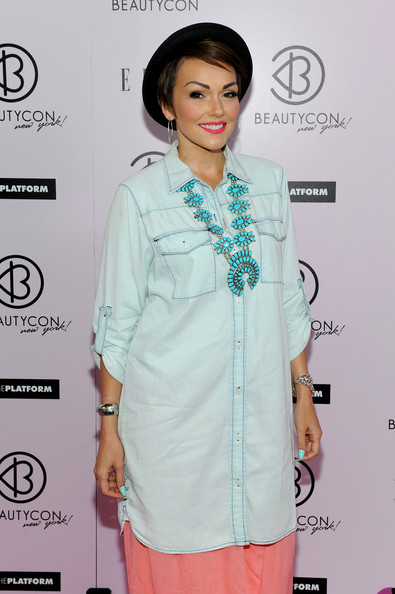 Kandee Johnson and Emily Dougherty from Elle 
Elle Magazine was ever present the BeautyCon event. Kandee Johnson, owner of the one of the happiest DIY, style, fun and everything amazing you tube channels on the planet, and Emily Dougherty Beauty and Fitness Director at Elle stopped to share their thoughts on New York's first BeautyCon event.  "This is perfect for Elle because people can network with Kandee and it gives us a chance to meet our readers!" Both Kandee and Emily had tips from the playbook to share with all the Fuzionistas. "I am addicted to Lime Crime because it stays on so long and that purple lipstick that you have on (The Lip Bar)! – Kandee Johnson "Avoid the 3 S's, Sun, Smoking and Stress!" – Emily Dougherty Photo courteousy of gettyimages.com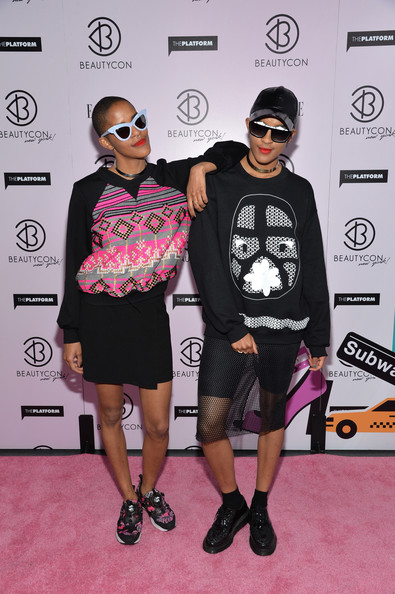 We have been following Coco & Breezy's unique eyeglass line for quite some time now. Known for a dark and demure aesthetic their new line is embracing more color and fun, like the essence of BeautyCon.  "It's called Translucent Creatures, using a lot of golds and new shades. This new collection has a pop of color since we are always so dark. The inspiration was from an aquarium, using sea creatures for the names and styles of the glasses!" Coco & Breezy have style tips in their Fuzion play book for every young girl who loves to be different. "There is a difference between being stylish and fashionable. Some people think being fashionable is being stylish and it's really about how you style your looks!" Photo courteousy of gettyimages.com

Marina Curry
BeautyCon Founder
We ran into Marina Curry, the beauty and brains behind BeautyCon itself! "I was watching videos of different bloggers and I personally wanted to meet all the talented girls. I thought of a way to actually execute this and took action to make it happen? All the fans can meet their icons in one day, which is a unique experience. The name was just an idea that I couldn't resist." Marina began her make up career on you tube, "Yes, I have my own channel that was another inspiration behind the idea of BeautyCon!" BeautyCon started in Los Angeles and has since transitioned to New York. "They are the same, just in different markets so that everyone can meet their icons. We'll be expanding into different cities soon."  Marina's play book includes tips about dedication and perseverance, "Follow your dreams, work hard and you can accomplish anything!" Photo courteousy of gettyimages.com

How can you not love Shameless Mya, whose channel started out as a social media experiment and now is a lifestyle! Almost 500K people are subscribed to Mya's you tube channel,  "A lot of my viewers connect to me because I am authentic. Be true to who you are and do that shamelessly which can take you so far!" Mya dawned a lovely lilac hair cut,  "I was tired of my yellow damaged have so I put purple conditioner on it and I just let it sit for a while. It turned out cool, everyone thinks it was purposeful!" Mya has many things in store for her brand, "I am doing a web series and we are pitching to networks" She left us with one simple yet impactful tip from her Fuzion play book,  "Have fun and do you!"

Alba, self proclaimed wife, Mom and Boho Chic health but, graced BeautyCon with her flawless makeup and head full of perfect curls. "I decided not to see myself in other you tubers and I wanted someone to relate to so I decided to launch my channel for girls like me." Alba's play book includes tips for every fuzionista, "Be confident and be you!" Photo courteousy of gettyimages.com

Christina Brown, entertainment journalist and founder of Love Brown Sugar, started a site specifically for women of color. "I started it because it's not that many websites for women of color to shine and be beautiful. It's really evolved and now I consider it a lifestyle" Christina's Fuzion play book includes a health tip that you can't live without water! "Water is good for everything, your skin hair and body. Water is key!" Every fashionista has a key item that is a go to piece, "My leather jacket, I have between two and three that I rotate out. I am not a huge fan of my arms so I can wear a strapless bra and layer up with a leather jacket!" Photo curteousy of curlsistas.com

Wendy's LookBook has become a household name, showcasing fashion as a lifestyle in such an effortless way. "I was inspired to start blogging because I worked in business banking where I couldn't really express my sense of fashion. Also, being petite, I waned to give girls other idols to follow. I really just wanted to share my fashion." Wendy's boyfriend, Jame's Lee, plays a key role in the success of her blog. "My boyfriend inspired me to start photographing my looks, he was the brains behind the idea." Wendy has a go to piece that she can't live without, different from most. "My bracelets that I never take off, little accessories that make the difference." Wendy's Fuzion play book includes one tip that incorporates observation, "There are certain things that I can't wear so I am conscious of this I am just have confidence in the pieces I can wear!" Photo curteousy of wendyslookbook.com