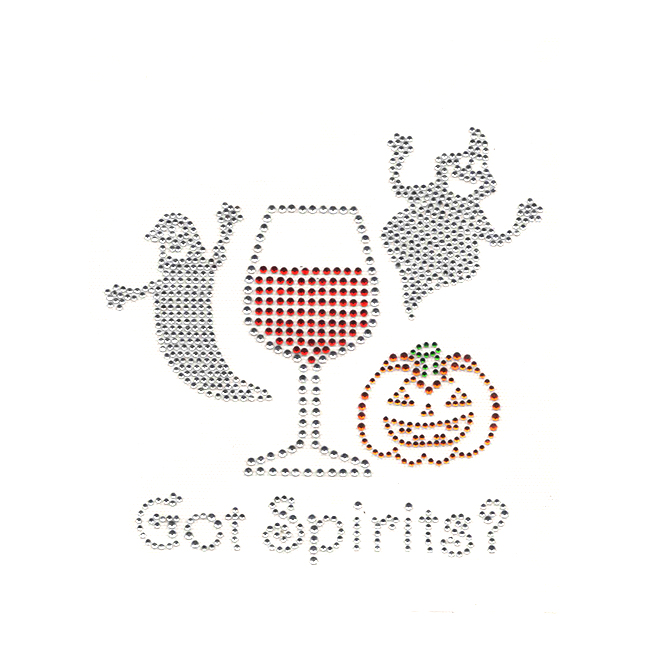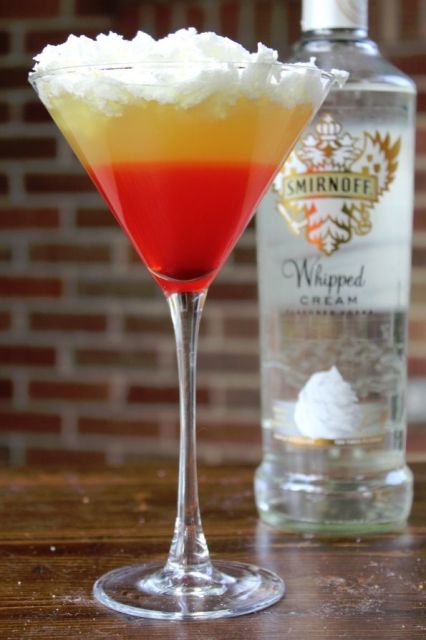 Candy Corn Cocktail Recipe
(recipe from tammileetips.com)
Ingredients
1 1/2 oz Smirnoff Whipped Cream Vodka
3 oz Sour Mix
2 oz Pineapple Juice
1/2 oz Grenadine
Whipped cream for topping
Directions
1. Combine Smirnoff Whipped Cream Vodka, Sour Mix and Pineapple Juice in a shaker with ice, shake away
2. Pour mix into a martini glass
3. Slowly pour Grenadine into mix so it settles at the bottom
4. Top with whip cream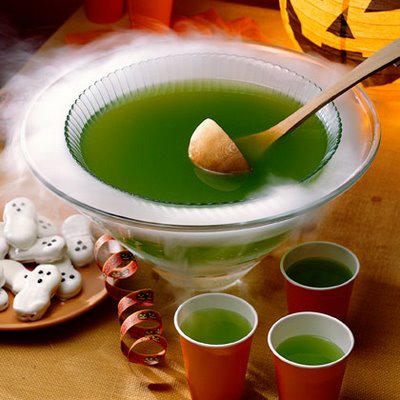 Witches Brew
(recipe from Tipsy Bartender)
RECIPE
3 oz. (90ml) Spiced Rum
3 oz. (90ml) Coconut Rum
3 oz. (90ml) Melon Liqueur
3 oz. (90ml) Blue Curacao
3 oz. (90ml) Peach Schnapps
3 Cups Orange Juice
3 Scoops Mango Sorbet
3 Scoops Blood Orange Sorbet
*Dry Ice (Be very careful. Dry is not poisonous but it's super cold and should not be touched or ingested)
Gummy Worms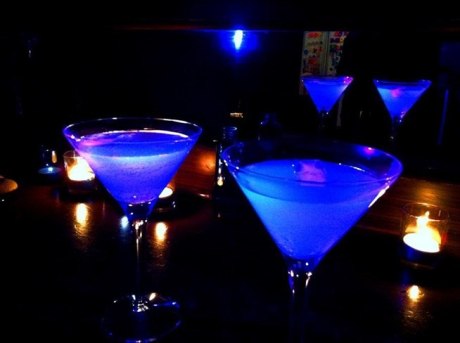 Glow in the Dark Cocktail
(recipe from wonderhowto.com)
WHAT YOU NEED
2 liters Gin or Vodka
9 Liters Tonic Water
3-4 Bottles Roses Mojito Passion, OR 3-4 Canisters of Pink-Lemonade Concentrate
Ice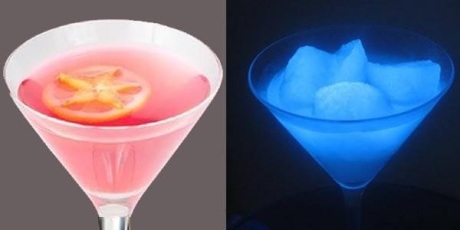 INSTRUCTIONS
Mix all ingredients together shortly before the party begins.
Add ice as late as possible before drinking.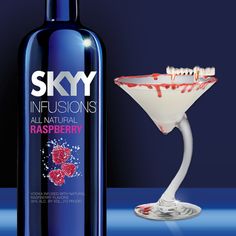 Vampire Elixir
(recipe from tipsybartender.com)
RECIPE
1 1/2oz (44ml) Cherry Vodka (Raspberry works better)
3/4oz (22ml) White Chocolate Liqueur
1oz (30ml) Half & Half Cream
Corn Syrup
Red Food Coloring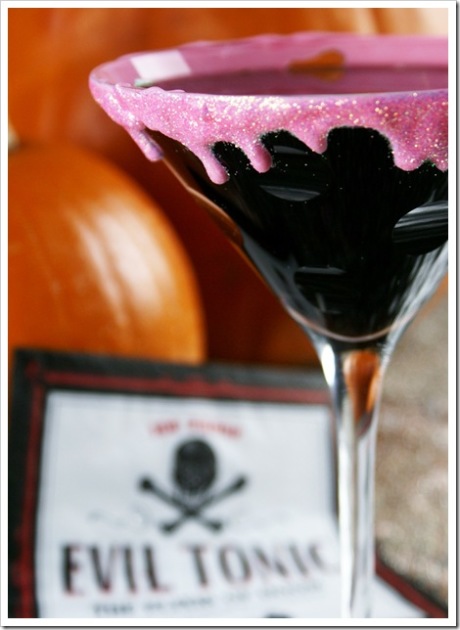 Black Cosmo
(recipe from pinkmartinisandpearls.com)
2/3 Blavod black vodka
1/3 cranberry juicesplash of Triple Sec
Ice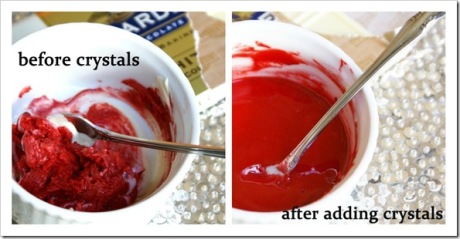 To make the sparkly glass rim ~
Start by melting a few paramount crystals. They take only about 30 seconds in the microwave. The purpose of the crystals are to thin out the chocolate making it more runny. Add either a couple squares of the white baking chocolate or some candy coating wafers. From here on I'll also refer to the candy coating as 'chocolate'.
Both chocolates will melt smoother and quicker when added to the melted paramount crystals. Just so you know how easy the crystals will make the chocolate flow, the photo below on the left is the melted chocolate with the tint color only. The tint color alone will seize up both the chocolates. Add the crystals and presto! like magic, all smooth out beautifully.
Rainbow disco dust can be used on everything. It's just a clear sparkle and picks up any color. It's my favorite all-around color but for this project I used pink and red.
Tip: One nice thing about working with chocolate on glass, if you don't like where the chocolate drips have landed, before they set, you can wipe them away with a paper towel and fill in the gaps with more chocolate. It's very forgiving.
Once the chocolate sets, the disco dust isn't going anywhere and the combo basically becomes water proof unless you wash the glass with warm to hot water. Barely any sparkles come off on your lips which can be good or bad depending on what you've got planned for your Halloween amusement.