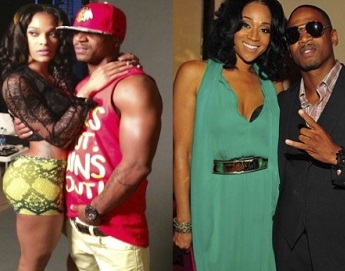 Joseline And Mimi Get Into It During LHHA Reunion Show Taping, Plus Win Tickets To #PeterPalooza
The Hip-Hop Socialite recaps the hottest celebrity news and gossip of the last week, and drops a few exclusives….
Things Get Heated Between Joseline And Mimi During Love & Hip-Hop: Atlanta Reunion Show Taping!!
With all the foolishness going on in Rasheeda and Kirk's marriage during this season of Love & Hip-Hop: Atlanta, I almost forgot that Joseline and Mimi can't stand each other, but I hear the ladies' issues were front and center during the recent taping of LHHA's reunion show.
One of my spies that was present on set while the reunion show was being filmed told me that Joseline and Mimi, who've been at odds with each ever since season 1 because of you know who, got into a big confrontation early on in the taping. When asked what led to the drama, my spy told me, "Mimi got her breasts done, and Joseline said Mimi was trying to be like her."
Although things don't get physical between the ladies, my spy told me that Joseline does throw her shoe. Hilarious!! You just gotta love the "Puerto Rican Princess"!
Peter Rosenberg Talks #PeterPalooza, Plus Win Two Free Tickets To The Show!!
It's that time again for Hot 97 radio personality Peter Rosenberg's big birthday concert, #PeterPalooza!! This year's show features performances by Odd Future, Meek Mill, and Schoolboy Q plus surprise guests with Funkmaster Flex providing the sounds during one of his legendary DJ sets. Keep reading to find out everything there is to know about #PeterPalooza from Peter himself, and learn how you can win a pair of tickets to the show, which takes place Saturday, July 20 at Williamsburg Park in Brooklyn.
ON WHAT FANS CAN EXPECT AT THIS YEAR'S #PETERPALOOZA:
"Psh tons of Gucci and Versace…and Louis! Is that how you spell it? Haha! No, you can expect great performances from some of the best doing it today…and you can also expect some UNEXPECTED surprises!"
ON HOW THE IDEA FOR #PETERPALOOZA WAS CONCEIVED:
"I wanted to do something like #PeterPalooza when I saw Waynes World 2 and Wayne did Waynestock. I thought — how cool would it be to put on your own concert with artists you love? And here we are!"
ON IF HE GOT EVERY PERFORMER ON HIS WISHLIST FOR THIS YEAR'S SHOW:
"I got everyone I wanted. Well–I did TRY to pull of A Tribe Called Quest. I knew it was unlikely, but they're my favorite group ever, so I gave it a shot…"
ON IF HE HAD ANY SAY SO ON WHAT SONGS EACH ARTIST PERFORMS:
"Nah, I mean — I might give a suggestion or make some requests, but I just try to let the artists give the fans what they want to see."
HIS ADVICE ON SURVIVING #PETERPALOOZA:
"Bring an open mind and be ready to party. As long as you love great hip-hop and love to have fun — it shouldn't be too hard to survive. Oh, and I might also say bring a G-Pen. I'm kidding….no I'm not."
If you want to be in the audience at this year's #PeterPalooza, then you're in luck!! I'm giving away two tickets to one lucky reader of this column to attend the show! To win, tweet #PeterPalooza and the answer to the following super easy question (Google it!!) to @hiphopsocialite.
Question: Of the performers named above (Odd Future, Meek Mill, Schoolboy Q, and Funkmaster Flex), which one was born on a military base in Germany?
Be sure to stay on top of my tweets, as I will be announcing the winner via Twitter on Wednesday morning (July 17).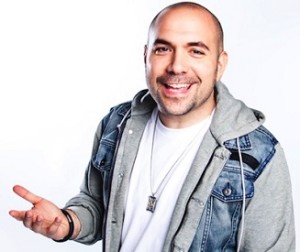 Basketball Wives, Season 5 Promo Pics Released Featuring New Cast Member, Tasha Marbury
The ladies of Basketball Wives: Miami are back, but something looks a little different about them this time around. VH1 has released new promo pics for Season 5 of the hit reality show, and noticeably absent from the images are original cast members Jennifer Williams and Royce Reed.
In their place is Tasha Marbury, who's been married to former NBA baller Stephon Marbury since 2002. The couple has two children together, and has experienced more than their share of drama during their marriage, including his infidelity (he once had an affair with his personal chef, who then sued him for falling behind on the hush money payments he was shelling out to her to keep her mouth shut about the dalliance). I hear Tasha isn't one to bite her tongue, and isn't afraid of confrontation, so she should fit right in with the rest of the ladies!!
Basketball Wives: Miami, Season 5 is set to premiere August 19 on VH1.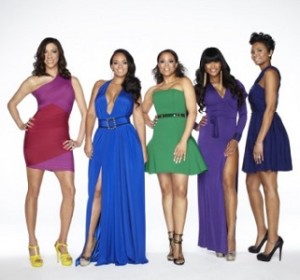 Cutie Pie 90210 Actor Tristan Wilds Set To Release Album In The Fall
I think I may be extremely late on this one, but here goes anyway…90210 actor Tristan Wilds is embarking on a new career as a recording artist. Performing under his middle and last name, Mack Wilds, the 23-year-old is set to release an album, titled New York: A Love Story, in the Fall.
With yours truly sitting in the audience at Hot 97 radio personality Cipha Sounds' weekly Hip-Hop Improv show on Friday night where Mack was a featured guest, the New York City native revealed that the first single will be "Own It." Produced by R&B star Ne-Yo and hip-hop beat maker Salaam Remi, the song features Mack singing over a 90s inspired hip-hop beat.
Am I the only one that didn't know about this??? I am?? Well damn…maybe I should spend a little more time focusing on what this dude does rather than how he looks.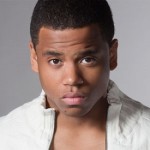 To keep up with Mara The Hip-Hop Socialite, follow her on Twitter @hiphopsocialite and Instagram @thehiphopsocialite.