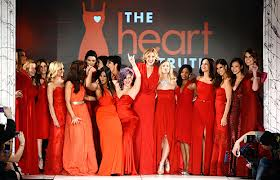 written by Anne Edouard
On February 6, 2013 The National Heart, Lung, and Blood Institute of the National Institute for Health had another successful Heart for Truth Fashion show at the Hammerstein Ballroom in New York City. Celebrities came from all over to bring the awareness of the number one leading cause of death among women. Sponsors included Diet Coke and The American College of Cardiology.
Olympic gold gymnast Gabby Douglas emerged in a red fish tail Pamela Rowland gown; excited to wear the designer for this event, the same one who she was wearing at the Golden Globes. Gabby's mother, father, and Grandfather suffer from heart disease, making this topic one that hits close to home. In that she committed to participating in this event to help others understand the dynamics of heart disease in America.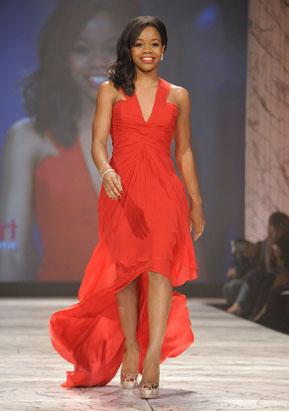 Minka Kelly of the ABC hit show Charlie's Angels hit the runway with a red Grecian Oscar De La Renta dress accented with a stunning gold belt. Excited to be apart of the event once again, she expressed what she learned in participating for this event for two years and how significant this issue is in her life.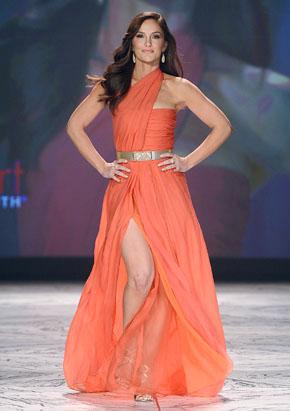 Radio and TV personality Wendy Williams graced the runway with a one size fits all Norma Kamali dress, a versatile dress that can be worn in several different ways. Ms. Williams explained how she has been wearing Norma Kamali since her senior year in high school. She wanted to help others understand the importance of this astonishing event, and the service they were providing. Along with her was 8 times Grammy Award winning R&B singer-songwriter Toni Braxton who appeared in built in spanks gown of French designer Herve Leroux.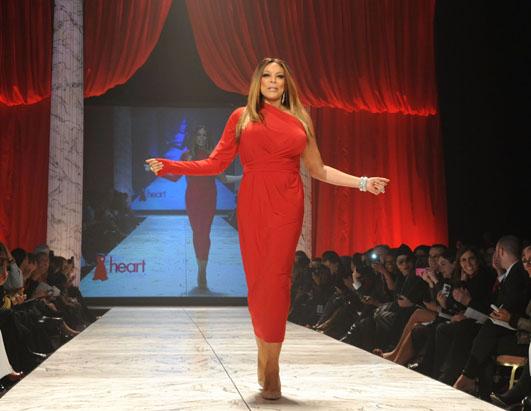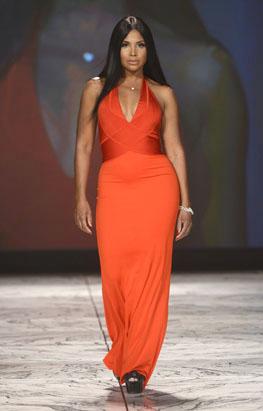 The serious buzz has been on these two astonishing sisters; Kendell and Khylie Jenner. Wednesday night they appeared in e elegant Budgley Miscka. These stunningly young women greeted their mother Kris on the stage as they blazed the stage together.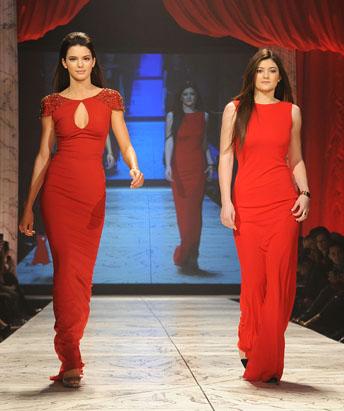 Once again these women on fire and The Heart for Truth fashion show continued another amazing show in success. Look out next year to see who they will have next.