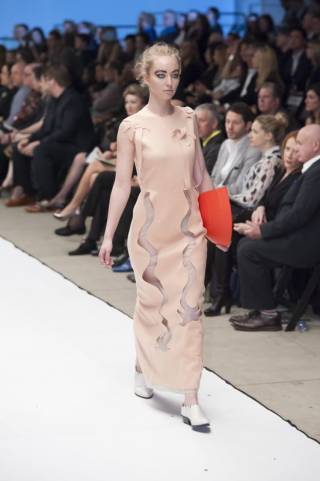 During Mercedes Benz Fashion Week, fashion lovers flock to Lincoln Center to view top designer's latest collections. However, all of these top designers started from somewhere! With this in mind, Elle Magazine created the Fashion Next Show 4 years ago to showcase emerging designers who are making a name for themselves in the industry. The 2013 Elle Fashion Next Show gave viewers a sneak peak of the SAIC Chicago based designers innovative collections for the upcoming spring season. A star-studded panel of judges crowned the top designer after the conclusion of the breathtaking runway show.
Out of all the designers whose creations graced the runway, Savannah Cipriano's collection received rave attention even before they announced her big win. Cipriano's designs are whimsical, using interesting cut outs and exotic fabrications to create her unique line. This floor length light salmon dress boasts a sheer wave design that creates a subtly sexy look. These two designs alone keep us intrigued as to what Savannah is going to create next.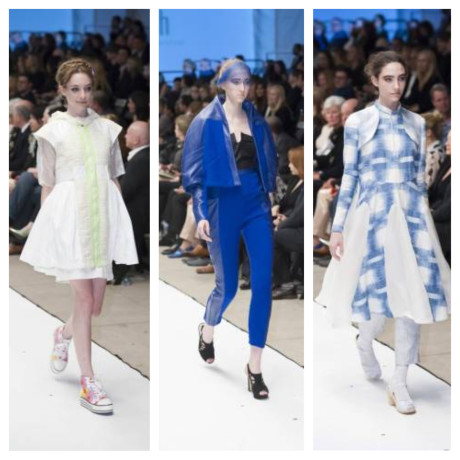 Other emerging designers included Alexander Astor, Marie French and Marianne Finneran. Alexander's pieces, as picture in the first frame, used volume and pops of neon to differentiate the line. Mixing fabrications was also a trend that was noticed throughout the entire show. Marie let the royal blue color highlight her structured line of clothing. Leather, a trend that has transitioned from fall to spring, was used to accentuate the suiting like pieces. Marianne also used volume in her collection, however her dresses emulate a story book fairytale. The entire host of designers displayed fresh eye-catching pieces, rivaling the household names!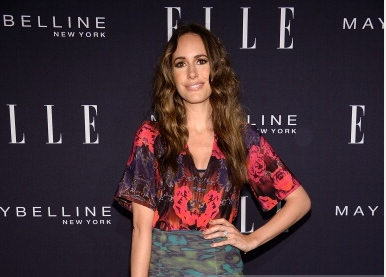 Celebrity attendees included such names as Louise Roe and Joe Zee. We had the chance to speak with Louise, English television presenter, model and actress. Her effortless style and art of mixing and matching prints landed her a collaboration with Stylistpick, launching a shoe and handbag collaboration in 2012. Louise loves color in any season, "I love the pallets for fall and colors like fuschia, green and mustards. You don't have to dress in black and white just because it is fall!" Both Louise and Joe handpicked Savannah as the Elle Fashion Next 2013 winner!