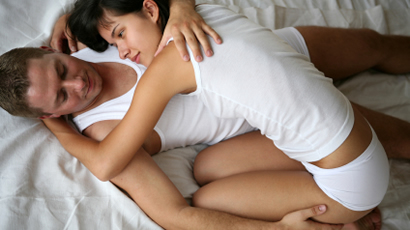 Listen up closely because this may be the secret of all secrets. Now I know you may be telling yourself that you know how to give your man the best blow job already.  However, does his toes curl in the moment? Do you have him screaming like a little girl in the bedroom? I would have to admit I have tried these moves a few times, and each time has guaranteed me the honor of making that man scream for mercy. I will admit that these tips may not compare to "Super-head," but they come very close. And the key is to delay.
Although you may just want to get it over with so that he shuts up about it, that will not leave him satisfied. The idea behind making him wait is that the work may be less strenuous on you. Some of these tips may seem common sense, or even old news to you, but I can almost state with a fact that you have not been performing it with the right precision.
Make him wait and beg for it. Start from the top, then work your way down slowly. Do not take 5 minutes working your way down; take 5 minutes on each body part! The lips, the neck, and the ears are "sensitive spots." So use the tip of your tongue to draw figure eights on his neck. Lightly nibble on his ears, and gently bite his bottom lip while you kiss him.
Read the rest here.