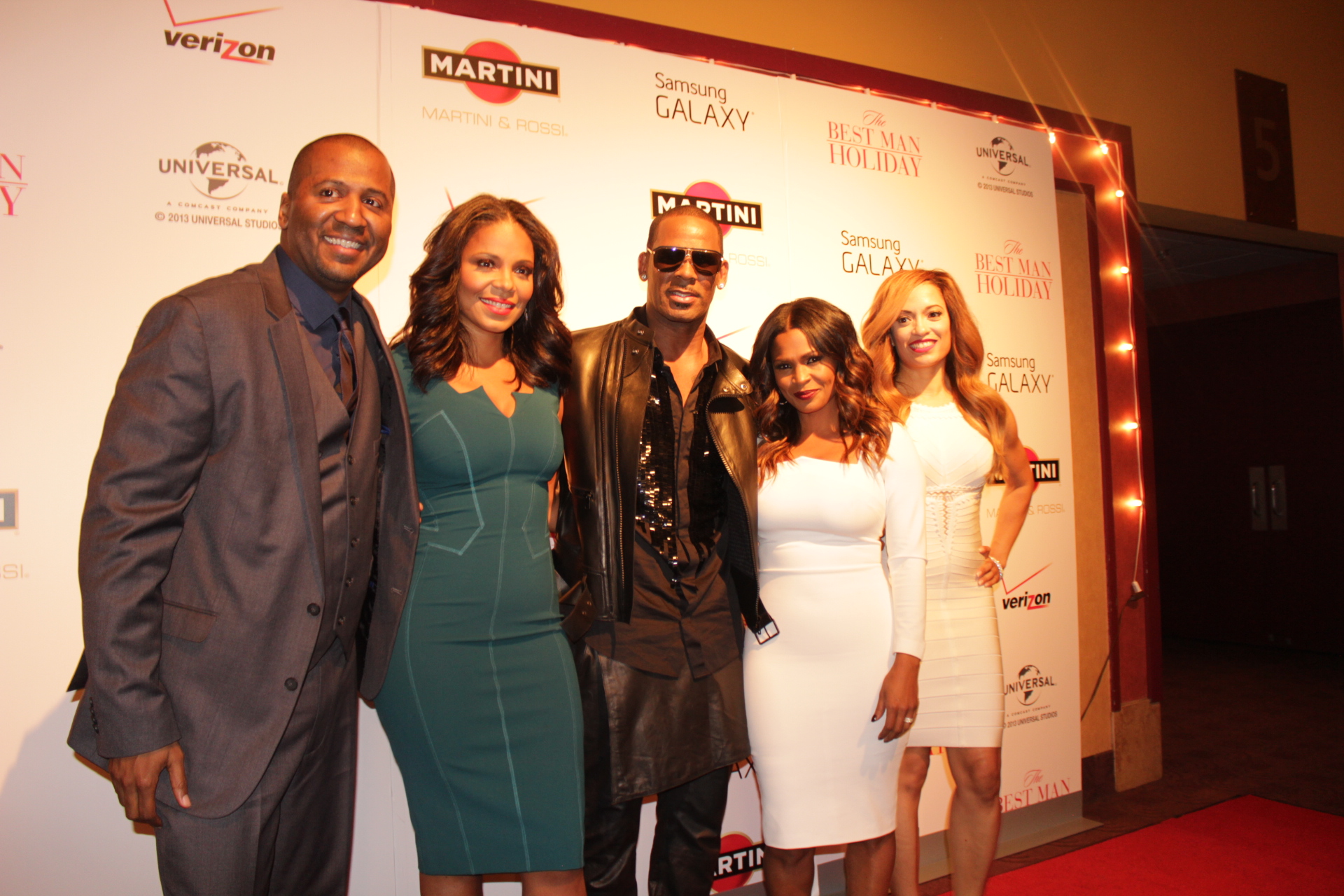 written and interviewed by Kelly Harry
photos by Tammy B
Last night was the New York premiere for one of the most highly anticipated movies of the year, The Best Man Holiday. Who didn't fall in love with its counterpart "The Best Man" 15 years ago? It is a classic film that stands the test of time. A story about the bond between friends is something we all can connect with, and this sequel is well over due!
Our correspondent Kelly caught up with some of the cast members to discuss their initial reaction when they were approached by Director Malcolm D. Lee to do the sequel;
" At first, I was like why are we doing this so many years later? But when he pitched the idea it was riveting. He really thought about how the characters will grow up in 15 years. We all signed on as soon as he came up with the idea" – Sanaa Lathan
"I thought getting back into character was going to be hard because each of the characters progressed.  It was really easy to work with them,find new things,and new elements. "-Harold Perinneau
"What I thought? This ain't never gonna happen, and they ain't never gonna make it work. I'm just kidding, I was on board since day one"  -Terrance Howard
"I thought this is really amazing, we're having one of those really fortunate moments, but Its kind of tricky because you want to live up to the first one. For so many people this is a cult classic, you know, you want it to be just as good if not better."– Nia Long
After posing for photo ops with his Dad and stunning wife, Michael D. Lee the brains behind the film expressed to Fuzion that he was more than thrilled to wrangle up the old crew and get to work.
Cast members definitely turned heads on the red carpet, while a few celebrity guests came out to support. R&B juggernaut R. Kelly stepped out in a leather ensemble dishing out the inspiration behind the name of his new album " Black Panties" He briefly told us how he came up with the name. "I was on stage performing and all of these panties were flying on stage. This one particular panty that came from the left and it landed right on top of my mic…. It was a sign and they were black." Michael of " LIVE! with Kelly and Michael" humbly stated that he's a huge fan of the Best Man and is simply in attendance to pick up where the film left off.
Check out the photos from red carpet interview below, and be sure to go see " The Best Man Holiday" in theaters November 15th. You don't want to miss it!