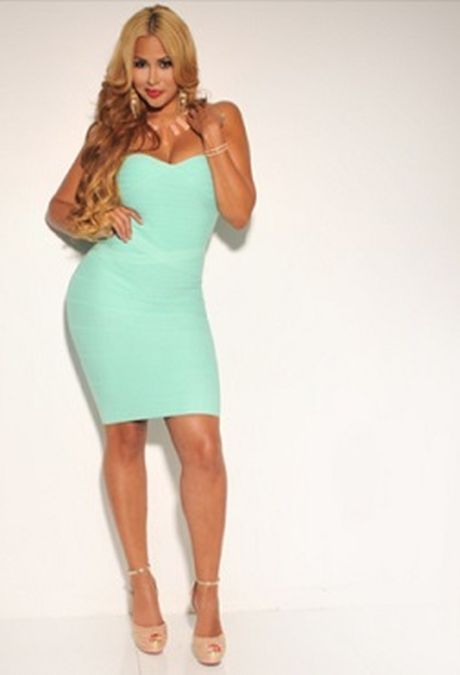 The Hip-Hop Socialite recaps the hottest celebrity news and gossip of the last week, and drops a few exclusives….
Somaya Reece Talks Music, Fitness Brand, And Life After Love & Hip-Hop
Somaya Reece is a one woman army!! 
The Latina beauty has been making industry moves ever since Myspace was hot, and things haven't slowed down in her career in the year since her two season run as a cast member on VH1's 
Love & Hip-Hop: New York
 came to an end.
I recently caught up with Somaya to talk about her music, upcoming fitness brand, new reality show, and life after Love & Hip-Hop. Check out highlights from our chitchat below.
ON HER CURRENT PROJECTS:
"I released 'Descontrol', my Latin single which is currently top 10 in Latin America. It is also now playing on MTV 3 Tr3s. I'm also launching a fitness brand that is built around my personal journey and things of that nature. It offers a 'realistic' approach to fitness without gimmicks. It's a pretty big deal developing a fitness brand, which is what I'm working on right now."
ON HER DEPARTURE FROM LOVE & HIP-HOP:
"Everyone left for the same reason – it was time to move on from the show. It does not, from the beginning, reflect my brand or what I'm doing. Prior to Love & Hip-Hop – I mean people do know this – I had a very large fan base from Myspace. I was the #1 independent artist from Myspace that was brought to get signed. I was doing music and acting, and that was pretty much my goal, so when I got on the show, I thought it was going to be what they promised, which was girl power, and it wasn't. And when that happens, I think it's just time to move on, and it doesn't matter if the ratings are – you know we got the ratings to 7, 11 million – if it doesn't reflect your brand, it – I'm not for the fame, and that's something that my fans have known from the beginning before Love & Hip-Hop. If it's not giving you a platform that's positive – I want to highlight women, and people in general, that are in the struggle and that come out from it in a positive way – and unfortunately, I was not allowed to do that on the show. Nor was I allowed to develop my brand on the show at all. And while we kicked it off, it was a great experience in the sense of I definitely learned a lot about that type of television, and as well as that it only opened up my fan base from the ones that I already had existing because I was already doing my thing in Latin America."
ON HER RELATIONSHIP WITH MONA SCOTT-YOUNG:
"Everything is fine. I just decided to move on from it, and she was cool with it, and that was really about it. I think it's something juicier to say we have drama, but we don't, and it was just not for me, at all, and we did discuss season 3, but it's just not for me. It's not for me, it's not for Chris [Chrissy], it's not for Emily, it's not for Kimbella, it's not for none of us that left the show. Everyone left for the same reason, and sometimes it's better to do that, then to continue to work on something you're not passionate about anymore."
ON IF SHE WOULD DO ANOTHER REALITY SHOW:
"It's not about not doing another reality show – I just don't want to do that kind of reality show, that's really about it. I would pretty much not want to be – I don't want to have go to bed every day and think about should I wear sneakers today in case somebody wants to fight me, that's not what I want. (laughs) I want to do another reality show just not a negative one. I'm currently producing & developing a show right now and it is about my hectic life,  taking on the role of taking care of my family, managing my career independently,   and a big part of my life is moving back to LA from New York, and I'm doing it with John Doe Media, and it will air and premiere in the spring of 2014. This show, will show you what I was showing you guys in season 1, which is my real struggle with transparency – I don't pretend everything is perfect. I still have to juggle my life, family and career on my own."
"It's not easy because I am an one woman army if you will, and launching my fitness brand, opening up my record label, launching my boutique fashion line, this all coming together, flourishing, and I'm just really glad that a lot of fans are there for the ride. My current reality series will be launched on Nuvo TV. So, I'm just blessed that a lot of people are interested in giving me a show; it's just that I don't want a negative show. I don't think you need to do that to get ratings. That's a different type of show. There is an audience and there is room for those kind of shows. I think that's what people mistake that does not reflect me. I do charity work, I go to shelters and juvenile halls to speak about violence so how would that reflect me being on a show where someone's always trying to throw a punch at you. That just doesn't make sense to me, at all."
ON IF SHE THINKS LOVE & HIP-HOP HAS NEGATIVELY AFFECTED HER IMAGE:
"In the beginning it did, but you know how you just mentioned you kept a low profile for a year. (laughs) I worked really, really hard to show the world that a lot of manipulation that was going on on Love & Hip-Hop is not who I am. I'm not around people everyday that want to fight me, I don't even deal with people like that. Ever since I've left the hood, I haven't met people that are like that. So I don't really know a lot of negative women, negative environment, but the last year I've worked very hard on basically getting back to the image that I started with, you know. I'm where I started before Love & Hip-Hop. It's kind of a half-and-half sided situation – half the audience saw that I was just grinding, you know, I wasn't trying to sleep my way to the top. I was just working on my own. And the other side saw that I was just some girl that moved to New York that had never done music before. So it was a half-and-half sided, and that was far from the truth. But the real side part is that in season 2, Mona decided to cut out the entire first episode where me and Chrissy came to terms and decided to move on from our differences. And a matter of fact I made an appearance on the Chrissy & Mr. Jones show. I mean me, Chrissy, and Jim, we're cool – we don't have any issues. She as well has grown as a woman, and that's really sad that don't show that there can be, that you can coexist with somebody and you can get past things because that's what real women do and mature women do."
ON HER OPINION OF LOVE & HIP-HOP ATLANTA:
"You know what, everybody on that show is exactly how they are on the show in person. Some people just act extra crazy when the cameras are on, and that to me is not really authentic. They're definitely authentic. It's a show that I would really not like to be on because it's so much going on, but they know what they're doing, you know. They know what they're doing. It's TV that's built for people to tune in to. I have met Joseline, Stevie J, Benzino, and they're really cool people to me. I don't really watch it, I caught two episodes from the first season, and never watched it again. From what I did see, that's what Mona wants, you know, to push that type of television. She knows what she's doing, and so does the production company, and I can't say that I would watch it. It's not my thing, but it doesn't mean I would bash anybody for it, you know."
ON THE EXTRA-NESS OF LOVE & HIP-HOP LEADING PEOPLE TO BELIEVE IT'S SCRIPTED:
"Oh, there's a lot of extra, there's a lot of extra, you're right. There's a lot of situations that they purposely do to provoke people; they purposely put people in situations on purpose, but how people react is a different story. That's a natural reaction, unless someone tells them in the beginning, 'you should do this.' But I'm not a puppet, so no one could ever tell me what to do, and maybe that was part of the problem."
ON THE LAUNCH OF HER UPCOMING FITNESS BRAND:
"I'm now officially half my body size. I started as a 18, and now I'm a size 8. Last year, I was a size 12, this year I'm a size 8. That's because I'm curvy [her not looking like a size 12 last year]; that's what people have to remember, and that's why I'm launching my fitness brand because I want people to understand that everybody's not built the same. I was like a 12, 11, and people were like 'oh my God, you look like you're a 6.' It's because I'm tall and curvy, so my body is a certain way, and now I'm an 8, but people swear I'm smaller than that, but I'm not."
"The fitness brand is based on Somaya's fitness tips, and it's a realistic approach to fitness. That's kind of my whole campaign, and it's coming from a real personal experience. So this isn't coming from someone that – I think a lot of people get it twisted and think 'oh you're a celebrity, so of course it's easier for you. You have chefs, you have this', but it's not true. I'm still a real person, I'm still someone who has suffered up-and-down battles with weight loss. I had anorexia and bulimia for many years, many, many years, and I've now learned how to do it the right way. And not only have I got to my first goal, but I've exceeded my goal. So I wanted to be a size 12, 10, but now I'm an 8. The whole idea behind my brand is giving people a realistic approach from a real woman's perspective."
For more information on Somaya's fitness journey, follow her on Twitter: @Somaya_Reece, Facebook: Facebook.com/SomayaReece and Instagram: SomayaReece, or visit her website at www.MissReece.com.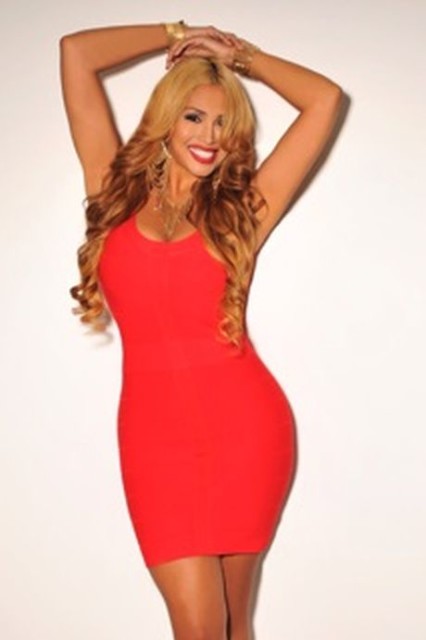 Al Sharpton Responds To Criticism Of His Relationship With Younger Woman
Al Sharpton's advocacy on the behalf of Trayvon Martin's family isn't the only thing about the 58-year-old civil rights activist that has people talking.
Sharpton is currently dating 35-year-old personal stylist Aisha McShaw and many people have voiced their disapproval of the relationship. McShaw hails from Westchester, New York, and she's recently been photographed on Sharpton's arm at several high profile events across the country. The couple's romance has been met with criticism because of their age difference, and Al's failure to officially divorce his wife Kathy Jordan, who he married in 1980 and separated from in 2004.
Sharpton's publicist, Rachel Noerdlinger, revealed Sharpton is surprised about the response his relationship has elicited, saying, "His exact words to me were, 'Rachel, I'm not announcing an engagement or a marriage. Don't I have a right to date when my marriage has been over for a decade?'"
Or as my buddy Brian said on Instagram (follow him, @btsmith55), "I just want Al to release a statement through his publicist that simply says, 'Stop hating on a brother who is laying it down!'" 
I'm done.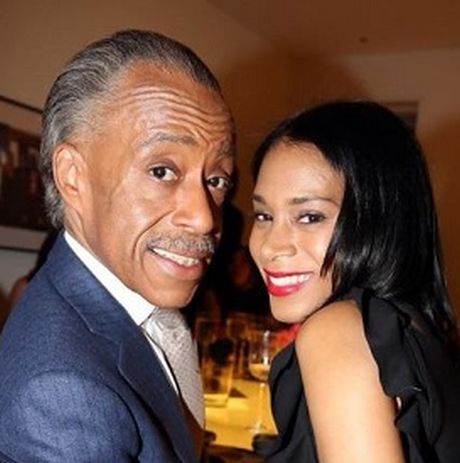 Dwyane Wade's Attorney Addresses His Ex-Wife's Sidewalk Meltdown 
So Dwyane Wade's ex-wife…I don't have to rehash the goings-on of Siohvaughn Funches-Wade over the last few days. The poor thing left everyone speechless when pictures of her camped out on a Chicago street holding a sign that read, "NBA Miami Heat star, mother of his children on the streets" popped up on the net on Friday. Siohvaughn, who has two sons with Dwyane, railed to reporters who found out about her sidewalk shenanigans about the way the court in her divorce from the three time NBA champion was handling the distribution of their marital assets. 
The entire fiasco gave me the impression that Siohvaughn is one step away from spending time in a white jacket rocking back-and-forth in a padded room, and it led many others to believe she's "homeless" and "destitute", but in a statement sent out on Monday, Dwyane's attorney said,  "Despite false allegations by Ms. Funches claiming to be 'homeless' and 'destitute,' Dwyane Wade has maintained over the years financial support to his ex-wife by providing her with income over $25,000 on a monthly basis, timely paid for her home mortgage, maintenance and security at the house, 4 cars, insurance, taxes and all of her attorney fees throughout this process." 
Siohvaughn, you better get up off that sidewalk before a REAL homeless person finds out you're getting $25,000 a month and bus driver uppercuts your ass!!!!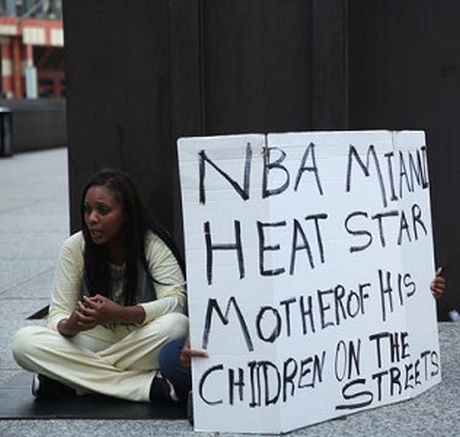 To keep up with Mara The Hip-Hop Socialite, follow her on Twitter @hiphopsocialite and Instagram @thehiphopsocialite.