Sharon Osbourne vs. Lady Gaga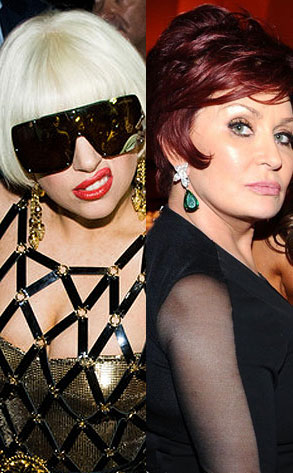 Sharon Obsborne has recently been feuding with Lady Gaga. Why you may ask? Well the singer recently got her feelings hurt when Kelly Osbourne bashed Gaga on her show E! Fashion Police last year.
According to MTV News, Kelly called the signer "disrespectful" when she didn't walk the red carpet at last years Grammy Awards.  Kelly has always said that since last years episode when she called Gaga out, the singers fans have been threatening her.  Well mama Osbourne got involved when she emailed Gaga's manager demanding that he ask the singer to tweet to her fans to encourage them to be more respectful.
Lady Gaga then posted on LittleMonsters.com, accusing Kelly of being a bully who has "chosen a less compassionate path" since she is a part of a show that "breeds negativity."
And the feud rages on…
Photo Courtesy of E! Online