Rihanna Refuses To Sit Near Chris Brown at a Club On Valentines Day!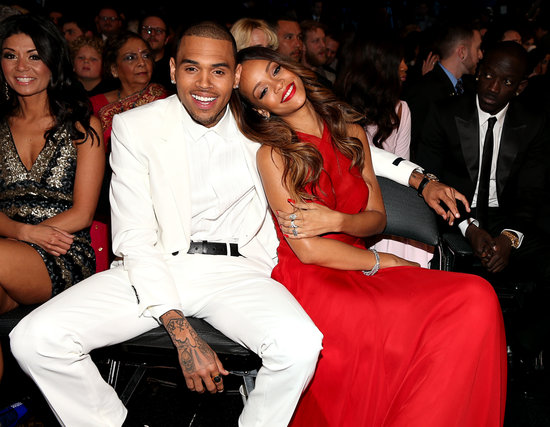 Could there be trouble in paradise for Chriannah? According to E! Online the couple seemed to be at odds on Valentines Day when they arrived separately at Hollywood's Playhouse nightclub and then refused to sit together.  Rihanna reportedly arrived a half an hour after Chris and looked upset.  RiRi made it known that she did not want to sit at Chris' table and urged the staff to have her sit as far away from him as possible.
To add to the drama rapper Drake was denied entry earlier seeing as Chris Brown was already inside.  According to TMZ, bouncers from Playhouse asked Drake to party elsewhere.  It's clear that they did not want a repeat of the brawl that ensued between both of the artists' entourage last summer at W.i.P nightclub in NYC.
A little change of pace from their Sunday night Grammy's PDA…
Photo Courtesy of popsugar.com