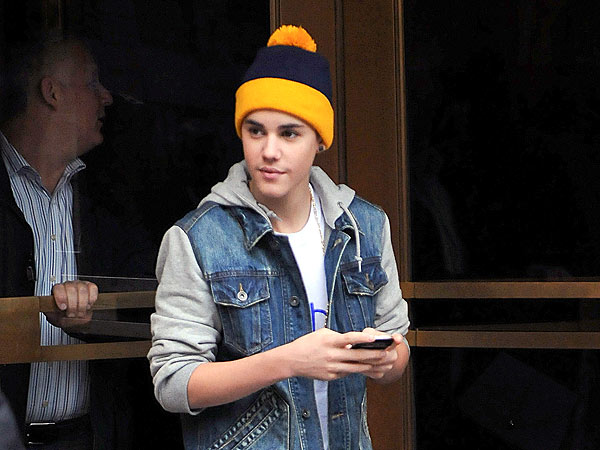 Photo Courtesy of People Magazine
While trying to get a picture of Justin Beiber's Ferrari,  a photographer was struck by another car and killed.  According to TMZ, Justin was not driving the Ferrari at the time.  As Beiber's car was pulled over by the police for speeding and were directed off of the highway and onto Sepulveda Blvd.  The photographer who was following Justin's white Ferrari, tried taking pictures as the officer was conducting the traffic stop.
The Paprazzo then tried taking more pictures and was told twice to go back to his car on the other side of the road. As he was crossing back, he was hit by a car and killed.
The singer released a statement about the tragic accident and called for protective laws for celebrities and the paparazzi,
"While I was not present nor directly involved with this tragic accident, my thoughts and prayers are with the family of the victim…Hopefully this tragedy will finally inspire meaningful legislation and whatever other necessary steps to protect the lives and safety of celebrities, police officers, innocent public bystanders, and the photographers themselves."
Miley Cyrus also ranted and blatantly expressed her feelings about the death of the Paparazzi.   She also referenced the tragic death of Princess Diana in 1997, who passed away in paparazzi related car chase that ended her life.
"Hope this paparazzi/JB accident brings on some changes in '13 Paparazzi are dangerous! Wasn't Princess Di enough of a wake up call?!…This was bound to happen! Your mom teaches u when your a child not to play in the street! The chaos that comes with the paparazzi acting like fools makes it impossible for anyone to make safe choices."
We hope that tragic accidents like these sparks the interest of the government to create laws that keeps celebrities and the Paparazzi safe.