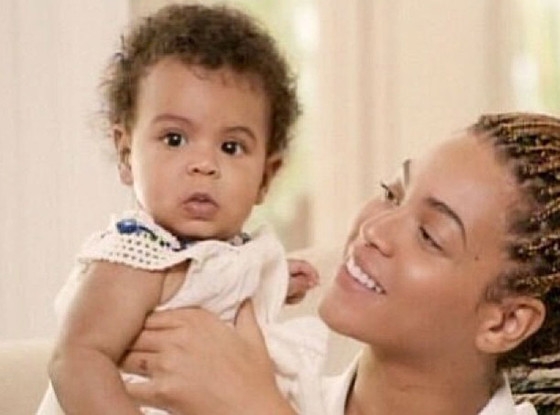 An image of Beyonce and her pride and joy – Blue Ivy Carter – hit the internet yesterday that stole everyone's heart.  The adorable 1-year-old is a definite mix of her superstar parents, while others may say she is a spitting image of her father rapper Jay-Z.  According to E! Online the image is a picture that was taken from Beyonce's upcoming HBO documentary  Life is But A Dream.
The  documentary will make its debut tonight at 9  P.M. which delves into the singers career and personal life.  Be sure to also watch out for Beyonce's interview with Oprah on the OWN network tomorrow Feb. 17th, where she opens up about gaining 57 pounds during pregnancy and performing three months later.
Beyonce has definitely taken over our weekend and we're loving it!
Photo Courtesy of eonline.com