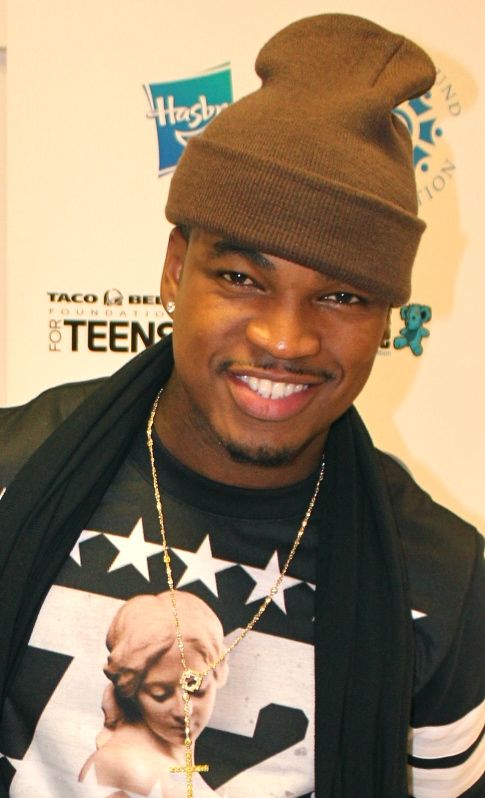 Written by: Erica Jewell
Photos by: TammyB
The holiday spirit was in the air Monday at the Boys & Girls Club / Children's Aid Society in Harlem as children and their families excitedly gathered for the kick-off of the 7th Annual "Giving Tour" presented by Ne-Yo and The Compound Foundation. The "Giving Tour" goes to Boys & Girls Clubs to bring the holiday spirit, strives to raise awareness, assist under-privileged youth and foster care children, and create a memorable holiday season for many children who are often forgotten.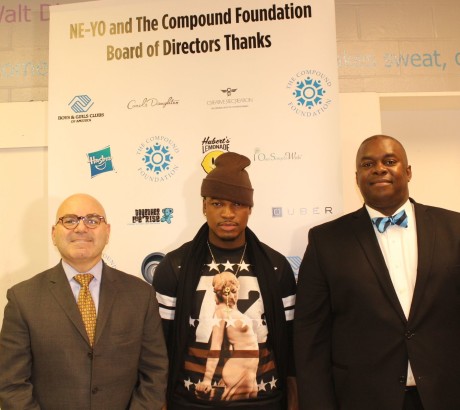 "Growing up on the Lower Eastside of New York City…I went to the Boys & Girls Club. I had a working mom and it kept me off the streets, and gave me something to do after school. There, I had mentors and people that I could talk to." said Adrienne Bailon who popped in for a visit and to support the "Giving Tour". She is now a national ambassador for the Boys & Girls Club.
This year it all started in the concrete jungle! Five hundred children ages 3-18 years of age laughed and danced with Ne-Yo and his friends and family, and received apparel, toys, footwear, electronics, skincare, bicycles, gift certificates, cupcakes and assorted beverages as they celebrated the season.
"The Boys and Girls Club taught me what self-esteem is, that being an individual is something that will help me as opposed to something to be ashamed of. The things that made be different from everyone else made me special, and I learned that in the Boys & Girls Club" said Ne-Yo.
Ne-Yo is taking the The Compound Foundation and the "Giving Tour" to new levels to inspire and encourage children to never give up and to work for their dreams. From 9 years of age music had an enormous impact on his life, so he is using music to fuel the dreams of others. A young up and coming artist, Jovanie Vital was selected to join the Compound Foundation "Giving Tour" this year and he performed his new hit "Heart Breaker"
"Something new we are doing with the Compound Foundation is that I'm actually opening up recording studios in group homes around the country. The flagship one is in Atlanta. Actually, on this year's Giving Tour I'm opening one in Las Vegas so we'll be doing the ribbon cutting ceremony when we get there, so I'm excited about that. Music saved my life, so I figured if it can do that for me, I can't see why it can't do it for someone else."
This national platform proceeds to Los Angeles on December 3rd, Las Vegas on December 4th and ends in Atlanta on December 5th. So, why these 4 cities we asked Ne-Yo? "Honestly, those are the places that need the most help. This year just happens to be those 4 cities. The only cities that are pretty much definite and always are Las Vegas and Atlanta because those are the cities that are closets to my heart personally, but we try to go where the help is needed."
For more information on how you can help and/or to make a donation visit their website www.compoundfoundation.org.