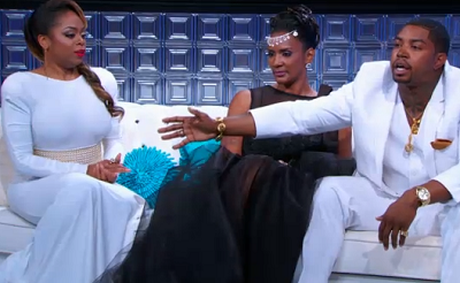 The Hip-Hop Socialite recaps the hottest celebrity news and gossip of the last week, and drops a few exclusives…
Erica Dixon Talks New Boyfriend, Momma Dee, And Other Endeavors
Although season 2 of Love & Hip-Hop: Atlanta has come to an end, Erica Dixon continues to make headlines, in part because of her new relationship with model O'Shea Russell. Having moved on from her engagement to the father of her child and LHHA co-star Lil Scrappy, Erica hasn't been shy about her romance with O'Shea, and regularly posts pictures of the the two of them together on Instagram and Twitter.
Not surprisingly, Erica's fans are curious about her new guy, and during my recent chat with her, I got the deets on how she and O'Shea met, and what she loves most about him. While we were on the phone, Erica also spoke on Scrappy accusing her of messing around with a married man during the reunion show (an accusation he later admitted was a lie), Shay Johnson, her projects outside of LHHA, and the family emergency that led to her and Scrappy leaving the reunion show early (and why Momma Dee stayed). Check out highlights from the interview below.
ON HER NEW BOYFRIEND, MODEL O'SHEA RUSSELL:
"We met over Memorial Day weekend, and we was just cool, just friends. You know, just talking and kicking it. One thing led to another, and we both started developing feelings for each other, so we just made it official."
"He's recovering right now from a car accident; he got hit by a car, so right now, he's just healing from a car accident. He was actually walking and got hit. He's doing a lot better, a lot better."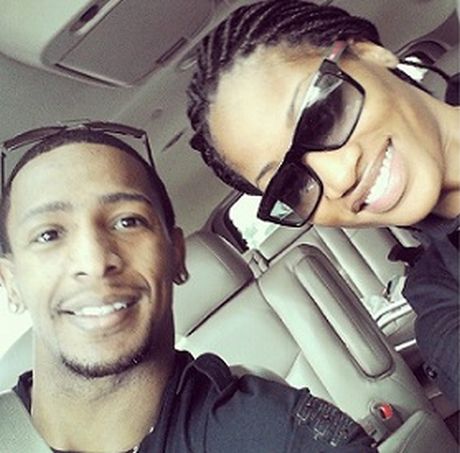 ON WHAT EMANI THINKS OF O'SHEA:
"Yes, he's met Emani, and she likes him, so I'm happy about that."
ON WHAT SHE LOVES ABOUT O'SHEA:
"He's a man of God, that's what I love the most about him; he's a man of God. You know we pray together, and we just keep God first and foremost in our relationship and in everything we do."
ON SCRAPPY SAYING SHE MESSED WITH A MARRIED MAN DURING THE REUNION SHOW (AND LATER ADMITTING HE LIED):
"The crazy thing about it is on the reunion show, Scrappy said Erica was messing with a married man. Shay does interviews and says Erica was messing with a married man and got pregnant by a married man and got an abortion. She took it to a whole other level. Then again, I keep her relevant, so she has to keep my name in her mouth. But for Scrappy, that was like an all time low. It's like really, you want to get on her and say this? And in the past, he has said and done stuff, and I've told him like that's below the belt. Certain stuff you do, if you're going to do it, it's plain out to me, it's just hatred. And to me, that means that you don't want nothing to do with this person if you're going to try and lie and really throw somebody under the bus, you don't want nothing to do with them period. He has a tendency of doing things like that, and coming back and apologizing, which he did. Because right after the taping of the reunion, of course you guys didn't know, he apologized. He was just like, 'I'm sorry – I was hurt. I just let my emotions get the best of me. Everybody thinks you're perfect.' I never said I was perfect, but never have I messed with a married man and got pregnant and had an abortion. Like come on, really?"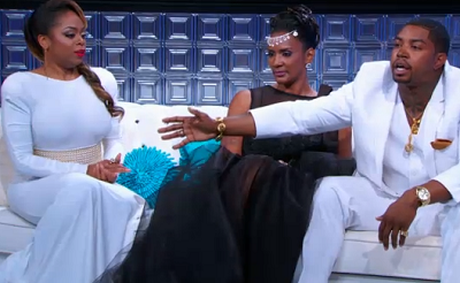 ON SHAY'S RECENT COMMENTS ABOUT HER ON VERY VH1 WITH SHARON CARPENTER:
"I'm a grown woman; I can't entertain ignorance. At the end of the day, it's evident that something about me intimidates you. You feel a certain type of way, for what reason, I don't know. But like I told her, never forget, you came in as a sideline ho. Like every and anything that came out of his mouth always said friend, best friend. So you never even had a title, so why even come for me? You know what I'm saying? You can pop off all day, but like I say, I've seen Shay at several events. She done made 360s and made sure to stay clear of me. And the type of person I am, don't put on for a camera, put on a show for interviews. If you got a real issue with me, be a woman about it. Come to me with whatever issues you've got, and let's solve them, period, point blank. It's a time and a place for everything, and if you really want to see me, you can. You have really, and you ain't did nothing."
ON HER FUTURE WITH THE SHOW AND IF SHE FEELS DRAINED FROM THE DRAMA:
"No, I don't feel drained. I feel like everything happens for a reason. I pray a lot – any and everything I've been through to me is a learning life experience, and I feel like it was meant for me to go through it. I feel like God is not going to put too much on me that I can't bear, and everything I've been through, I've been able to bear it, pray about it, and move on with my life. I'm so happy right now, and I'm in such a good place, I don't want for anything. It's like whatever I want, God has made it to where I can get it. Whatever my child wants or needs, I can get it. You know they say the sun shines after the rain. I may have been through a lot and you guys were able to see a lot of it, but at the end of the day, like I tell people, you've only seen some of it. It was 11 years – I've been through so much more with him and his mother. It just wasn't for ya'll to see. You get what I'm saying? That's why God built me the way He did. I can take a lot. I can forgive, and I can move on. That's just the type of person that I am. A lot of people was like, 'I don't know if I can do it', but I can because I keep God first and foremost in everything I do. So I can move forward, and another season, like I'm going to still be me at the end of the day, I'm going to still keep God first. You gotta take the good with the bad when doing a reality show, and if you can't take both, tolerate both, then I'm here to tell you, it's not for you."
ON HER PROJECTS OUTSIDE OF LOVE & HIP-HOP:
"I just did another photo shoot, I had a fashion show for Kenya Crooks – he has the weight loss program. I'm definitely still doing my modeling as well as working on my dress line Class 6. It'll be out before the end of this year. That's like my main focus right now. It's for everybody; it's not pinpointed for any particular female or shape. It's for everybody, and  it all depends on how you wear the dress. If you want to dress it up, if you want to make it casual, you can do that."
ON SCRAPPY'S RELATIONSHIP WITH BAMBI:
"I don't even really speak on that because that's my past. Not my present, not my future. Scrappy is my past, so whatever he got going on, he got going on. It's no business of mine, and the best to him."
ON EMANI ENTERING THE ENTERTAINMENT BUSINESS:
"She just did some Disney auditions. They had an agent here in Atlanta they want her to work with, so I'm just waiting to hear back from those people to go ahead and link her up with the agent. And basically, whatever auditions they have, they'll start sending those auditions to have Emani come to."
ON HER RELATIONSHIP WITH MOMMA DEE:
"We don't talk; I don't talk to her, period. At all, so my thing is…as you know when my daughter, during the taping of the reunion, my daughter got attacked by a dog, and I'm about being real. I mean attacked and bitten on her lip to where she had to get, it was either 6 or 7 stitches. If you put on this image where you're just grandmother of the year, for you to say, 'oh I'm not leaving; I'm going to stay and tape the reunion.' You know, we up and left. They didn't show it, but I ran off stage when I found out that happened to my daughter. You know yourself how she puts on about my child, and if you loved her that much, and she was just so important, you would have left too. That's just how I feel. I mean, she didn't move. My mom left, I left, and of course, Scrappy left. I haven't heard from her, she hasn't called and ask how she's doing, I mean nothing. Then again, she does see her dad, so I don't know if she's reached out to Scrappy or what, but she never reached out as far as I know."
Be sure to keep up with Erica and all of her projects by following her on Twitter @MsEricaDixon.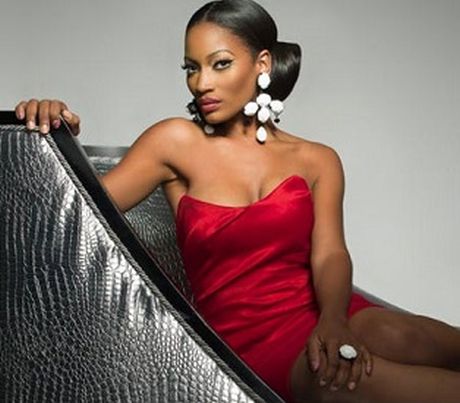 Rumor Control: That Is NOT Raven-Symone In Nude Lesbian Pic
A lot has been said about Raven-Symone's sexual orientation, but not necessarily by the actress herself. The closest the former Cosby star has come to admitting she's gay was in early August after hearing that more states had legalized gay marriage. In response to the news, Raven tweeted, "I can finally get married! Yay government! So proud of you." She followed that up with a statement released through her representative, which said, "I was excited to hear today that more states legalized gay marriage. I, however am not currently getting married, but it is great to know I can now, should I wish to."
Due to her slightly coy approach to the subject of her sexuality, many were shocked when a picture of what appeared to be a nude Raven being straddled on a bed by a heavily tattooed woman sporting a blonde buzz cut began making the rounds on Instagram and Twitter. The image sparked talk that Raven had successfully ruined her Cosby-Disney kid image, but after doing a little digging, I discovered the woman in the picture isn't Raven after all.
The picture is from a series shot by photographer Andrew Fennell. I was able to view some of the other images from the series on his website, which also gave the Instagram pages of the two models featured in the pictures. Although the woman in question could definitely be Raven's body double, fans of the once squeaky clean former child star can take solace in knowing she hasn't completely "taken the closet door off and thrown it out the window" as one commentator put it. Hilarious.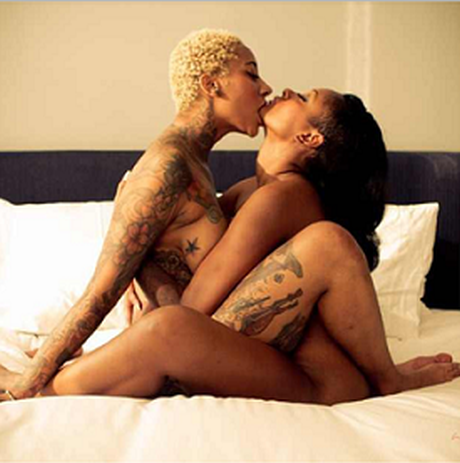 Publicist Says She Didn't Spread Raz B Coma Hoax Story
Publicist Toy Jones, whose name is at the center of the Raz B coma hoax, is heated that someone is dragging her name through the mud.
The owner of the Los Angeles-based Toy Box PR firm has handled public relations for clients from all aspects of the entertainment industry for nearly 10 years, but denies having anything to do with the Raz B coma story getting out. I know Toy from booking some of her clients on my radio show, so I immediately reached out to her when I saw her name was caught up in this messiness. When I asked her if she was hired to tell TMZ or any other media outlet that Raz slipped into a coma after suffering injuries from a nightclub fight in China, Toy told me, "No one hired me, someone is using my name. I have no contact with Raz's family or Raz."
Toy said she never spoke to CNN, who discovered the hoax, but would like to know who did. "I never did [speak to CNN], and would love to be able to talk to the other person using my brand and my name," she said. On why she thinks her name got caught in the middle of the hoax, Toy said, "I have no idea. There are a lot of crazy people in the world today."
Raz's brother Ricky Romance has taken some of the responsibility for spreading this completely bogus story, saying in a statement, "I was unfortunately unable to contact my brother at the time and then panicked. I then alerted as many people of this information hoping to gather facts … Since the source that gave me this information was what I thought to be legitimately reliable, I didn't question, I just believed."
It's obvious this whole thing was a publicity stunt that went horribly wrong, and when a celebrity (and I use that term loosely) has to resort to such extreme measures for some headlines, it's painfully clear that it's a wrap for their career. Sorry Raz, but someone had to say it.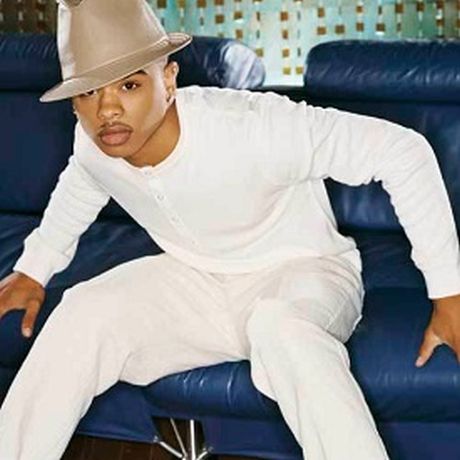 To keep up with Mara The Hip-Hop Socialite, follow her on Twitter @hiphopsocialite and Instagram @thehiphopsocialite.