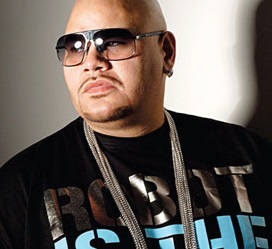 The Hip-Hop Socialite recaps the hottest celebrity news and gossip of the last week, and drops a few exclusives….
Love & Hip Hop: New York Stars Joe Budden And Tahiry Jose Expecting A Baby?
Love & Hip Hop: New York stars Joe Budden and Tahiry Jose, who were off-and-on for years as a couple before reuniting during the last season of the show, are the subject of baby rumors, and Joe is to blame for the gossip.
The "Pump It Up" rapper, who's known for being very vocal about his personal life on social networks and his website, incited the rumors by tweeting last Monday about his and Tahiry's latest breakup, "@TheRealTahiry I know it's over between us, but u should be thinking of names in the mean time."
Joe later deleted the tweet, but didn't bother deleting a different tweet that says, "I forgot to tell her, It ain't a real break up if your period is late when it's happening."
I hear Joe's tweets were a publicity stunt to generate interest in the upcoming season of Love & Hip Hop: New York. Tahiry's camp didn't respond to my request for comment, but on Thursday night, the Dominican beauty was spotted with a glass of wine at Time Warner Cable's 'View From The Top' event. All that being said, I doubt there'll be a Joe "Jean Jacket" Budden, Jr. in the near future.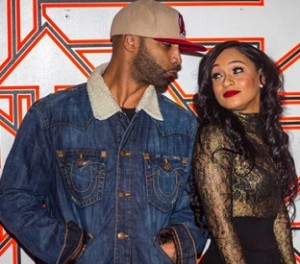 Paula Deen: Loser Of The Week!!
This week couldn't have gone worse for Paula Deen. According to a story in the National Enquirer, the 66-year-old culinary titan admitted using the "N word" during a deposition in a lawsuit brought against her and her brother, Bubba Hiers, by a former employee for sexual and racial harassment. 
In the days since news of the controversy emerged, Paula has lost business deals with several corporations, including the Food Network, Smithfield Foods, Walmart, Target, QVC, Caesars Entertainment, Home Depot, diabetes drug company Novo Nordisk, J.C. Penney, Sears, and KMart.
At this point, I'm pretty sure Paula wishes she had never seen a black person before in her life, much less refer to one as a n*gger.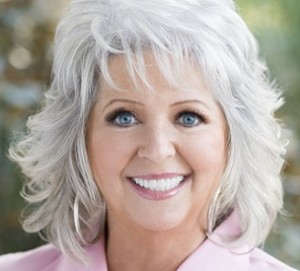 Fat Joe Sentenced To Four Months In Prison For Tax Evasion
Fat Joe joins a growing list of hip-hop artists sentenced to time behind bars for not paying taxes after failing to pay more than $1 million in income taxes for 2007 and 2008. 
The "Lean Back" rapper pled guilty to tax evasion in December and faced up to two years in prison, but lucked up by getting only four months. Joe must also pay a $15,000 fine, and is required to report to prison by August 26.
Not sure why celebrities feel they don't have to pay taxes. If us poor, regular folks have to pay them every year, then they sure as hell ought to. Just saying.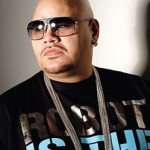 Hollywood Exes Star Andrea Kelly Talks
July 8 marks the premiere of the second season of VH1's Hollywood Exes. Judging by the extended trailer on the network's website, there will be a lot more drama on the hit reality series this time around. Season 2 will also introduce Shamicka Lawrence (Martin Lawrence's ex) to the show's fans, and it's more to her than meets the eye.
Recently, I caught up with my favorite Hollywood Exes cast member, Andrea Kelly, to talk about the new season of the show, and she gave me the scoop on Shamicka, the extra drama on the show this season, and whether or not she thinks the executives at VH1 secretly want Hollywood Exes to be more like Basketball Wives and Love & Hip-Hop.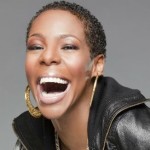 Check out highlights below:
ON THERE BEING MORE CONFLICT ON THE SHOW THIS SEASON:
"It's like when you put a bunch of people in the house in the summer time, the heat irritates people. With any sisterhood, if you spend enough time around each other, you get on each other's nerves eventually. But at the end of the day, the bottom line is that we still love each other. But it's not the conflict that's at the center of our show, it's how we handle the conflict that's at the center of our show. And I think it would be a falsehood to say that we don't get into it, that we don't have arguments. But what is the true part about it is that at the end of the day, we still respect each other and love each other, and the way we resolve it, I think needs to be seen."
ON IF SHE'S SETTLED HER STRUGGLE FROM LAST SEASON OF SPLITTING HER TIME BETWEEN LOS ANGELES AND CHICAGO (WHERE HER CHILDREN ARE BASED):
"I'm such a hands on mom, I don't think it's ever going to be a situation where I'm comfortable with it. Yes, I'm blessed with a nanny for my children, but I don't believe the nanny takes the place of the mother. I still as a hands on comb hair, braid hair, taking care of the dog. We have snakes and grocery shopping and taking people to 
Tae Kwon Do. So being absent from that, whether it's for a week or just for a month, there's never going to be that 'oh, I'm okay with it.' Just because I love my kids so much, I want to be there every minute of the day. But I also understand that I'm on this journey of rediscovery and figuring out who is Drea Kelly and letting my light shine, that I think it's far more important for my children to see me do that, so that when they're going after their dreams in life, they can say you know what, I had a mom that was a living example, and especially for my daughter, she showed me how to do that and have balance, but still put herself first."
ON HOW SHAMICKA LAWRENCE FITS IN WITH THE REST OF THE CAST AND SHAMICKA'S HOOD SIDE:
"I think when you come into a sisterhood like this, you have to know that it's not a situation where 'oh, let's just find somebody.' She was friends with Nicole and friends with Sheree, so it's like her coming on the show, it wasn't like 'oh, who do we put in this place. She naturally fit in because everybody knew her. I naturally fell in love with her, because her middle name is Sha'ron honey. So Ms. Shamicka is like this sweet kindergarten teacher, but baby, let Shamicka Sha'ron come on the scene. I'm like, 'okay, you got a little south side girl in you.' So she's really, really good people, so of course she had no problem coming into the sisterhood."
"Oh yes ma'am, I told you she will give you Shamicka Sha'ron in a minute honey! Yes she will. Don't play with her; do not let the pretty hair fool you. She will get you right together. That's what I love about her. She's not about conflict, but at the same time, pretty don't mean punk. You not going to punk me and disrespect me, and that's what I love about her. But at the same time, she knows how to come where she's not being disrespectful either. And that's how I am with the rest of my girls, and that's how my girls are with me, so she was like a perfect fit." 
ON HOW BAD THE DRAMA GETS BETWEEN HER AND JESSICA CANSECO THIS SEASON:
"Ohhh, grease and dirt girl. I can't tell you, you gotta watch the show! All I can say is it's good. Honey let me tell you, I watched the extended trailer and I was like, 'whoo, I don't remember that!' It's crazy to step outside of yourself and see it, but again, at the base of everything, Jessica and I are just like the big sister and little sister. You love her, she wants to tag along, but at the same time, you're like why are you in my makeup? Quit wearing my shoes! Stay out of my closet! But love her to pieces, and if anybody ever came at her, disrespected her, you better believe I'm there to have my sister's back one hundred percent. But we show that, and that is something again that you will continuously see and that common thread throughout our show. No matter what the conflict is, at the end of the day, we're going to resolve it, and we're going to love each other, and have each other's back."
ON IF SHE THINKS VH1 WANTS 'HOLLYWOOD EXES' TO GO IN THE SAME DIRECTION AS 'LOVE & HIP-HOP' AND 'BASKETBALL WIVES':
"Oh not at all, not at all. Not to take anything from anyone else on VH1, because again, they're a part of my television family, but you're talking about a different group of women. So you're not talking about somebody who has never been exposed to the life of celebrity, who's never been exposed to a Maybach or a Lamborghini, never been exposed to red bottoms, so you're going to act a little differently when you're accustomed to a certain lifestyle. So for us, we are representing a legacy. We're not talking about women who were married to men that nobody knew. We're talking about the king of R&B, we're talking about Prince, we're talking about the king of comedy, we're talking about Eddie Murphy here. So you really can't even compare the two, so to say we would act a certain way because our counterparts do, you would have to step back from that and go but you know what? Just like music has different genres, VH1 and these reality series have a different genre. I would like to say that we're coming from a level of royalty because we have been with men that were such big icons. But again, our show is not about those men, what they did, and why they divorced us, it's about why they married us in the first place, because we are classy, because we are educated, so that's what we show."
ON HER UPCOMING BOOK, 'UNDER THE RED CARPET: MY LIFE AS R. KELLY'S WIFE':
"That's the misconception, that the book is about him. Honey, that book is about Drea baby. It's about me and my journey. People read the title and think 'oh okay, 'Under the [Red] Carpet: My Life As R. Kelly's Wife'. It's really a self help book; it's about allowing women to know don't a) go into a relationship broken, don't think that you're ever going to find a man to fix you. Women have to realize that in life, there's a price and a cost for everything. We know what the price is for a Louis bag, we know what the price is for red bottoms, but are you willing to pay the cost? Are you willing to give up your dreams? Are you willing to be in the shadow? Are you willing to be alienated from the world just so you can say you have Gucci bags and red bottoms? So my book is really teaching women about going after your goals, establishing your own, who you are in the universe. Don't think that 'oh if I get with a R. Kelly, if I get with an Eddie Murphy, I have made it.' Make it before you meet them. So then if you do divorce, if you do walk away, you walk away with a whole self sense of oh, I know I am, I had my businesses before I met him, I've been traveling, I've seen the world before I met him, so this is nothing new. So if it disappears, I'm not now devastated by it, because I've already been exposed to it."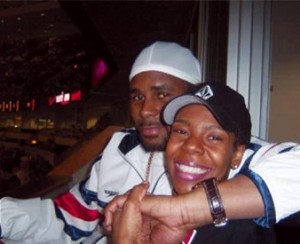 ON HER OTHER PROJECTS OUTSIDE OF 'HOLLYWOOD EXES':
"I have two dance companies. I have Andrea Kelly Dance Theater, and that is where a lot of my philanthropic work comes through, and my charity, Change for Change, which kids can bring spare change and we give them dance classes and we do a performance for them. And I don't care if it's pennies, nickels, dimes, quarters, whatever you can find laying around the house, bring it, and we'll let you in and give you dance classes. Le Pink Kitty Cabaret, which is a burlesque company. It's very, very sexy. I'm working on the Le Pink Kitty DVD, where I'm teaching women dance fitness from a dancer's point-of-view, so you can get those long, lean bodies. You know, dancers look like sculptures, and a lot of people ask me, 'do you lift weights, work with a trainer, run track?' No, all I do is dance. So I'm bringing that to the masses. I have a fashion line that I'm working on, and I've been in fashion since the sixth grade.   I was actually in the Bob Mackie program in the sixth grade; that's what got me involved into it, so it's something that I'm passionate and love. And then 'Under the Red Carpet' is also an one woman show where I tour and do motivational speaking with women, so I have my iron in many, many, many, many fires honey. I think that is a wonderful thing, that God has blessed me with so many talents. Then to couple that with the man that I was married to, it gives you that platform to say, 'you know what, you didn't know anything about me, but here I am now."
ON HER OPENING UP MORE ABOUT R. KELLY ON THIS SEASON OF THE SHOW:
"You know what, I'm not afraid to open up about it, because I don't think that it's 'oh, she's bashing her ex on TV, she's bashing R. Kelly,' 'cause that's never going to happen because again, we're still family. 'Cause we're divorced, does not mean we're not family. We have children together, so we will be bound to each other for the rest of our lives, but it's also real. What I'm going through, a lot of women go through. Even if it's I worked while my husband went to school because he wanted to become a dentist, and then when he finally became a dentist, I'm thinking I want to start my business, but he's on some ol', 'the kids are small; why can't you do it when the kids get out of school?' Women, we find ourselves in those situations a lot when we give so much of ourselves for our partners, our children. But then when it comes to us, when we put ourselves first, suddenly, we're made to feel like the bad guy. Like we're doing something that's totally selfish when it's not. At some point, we have to be supported; we can't always be the air in everybody else's balloon. So I felt that that's something I need to share. Not bashing, but to let other women know, just like you go through it, I go through it too. And so does Mrs. Jones across the street. Many of us as women have put ourselves on the back burner, and then when we feel like, it's time for me now, you don't feel that full support. That's a very disheartening thing to go through, but I think being that mouthpiece for women, will show them that even Drea Kelly goes through that. But you know what, I'm not going to stop; my dream will not die whether you support me or not. I'm going to keep going. And I think that's something that had to be shared."
LOVE HER!! Hollywood Exes, Season 2 premieres Monday, July 8 at 10 pm on VH1!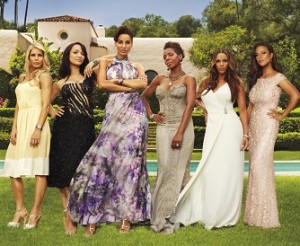 To keep up with Mara The Hip-Hop Socialite, follow her on Twitter @hiphopsocialite and Instagram @thehiphopsocialite.