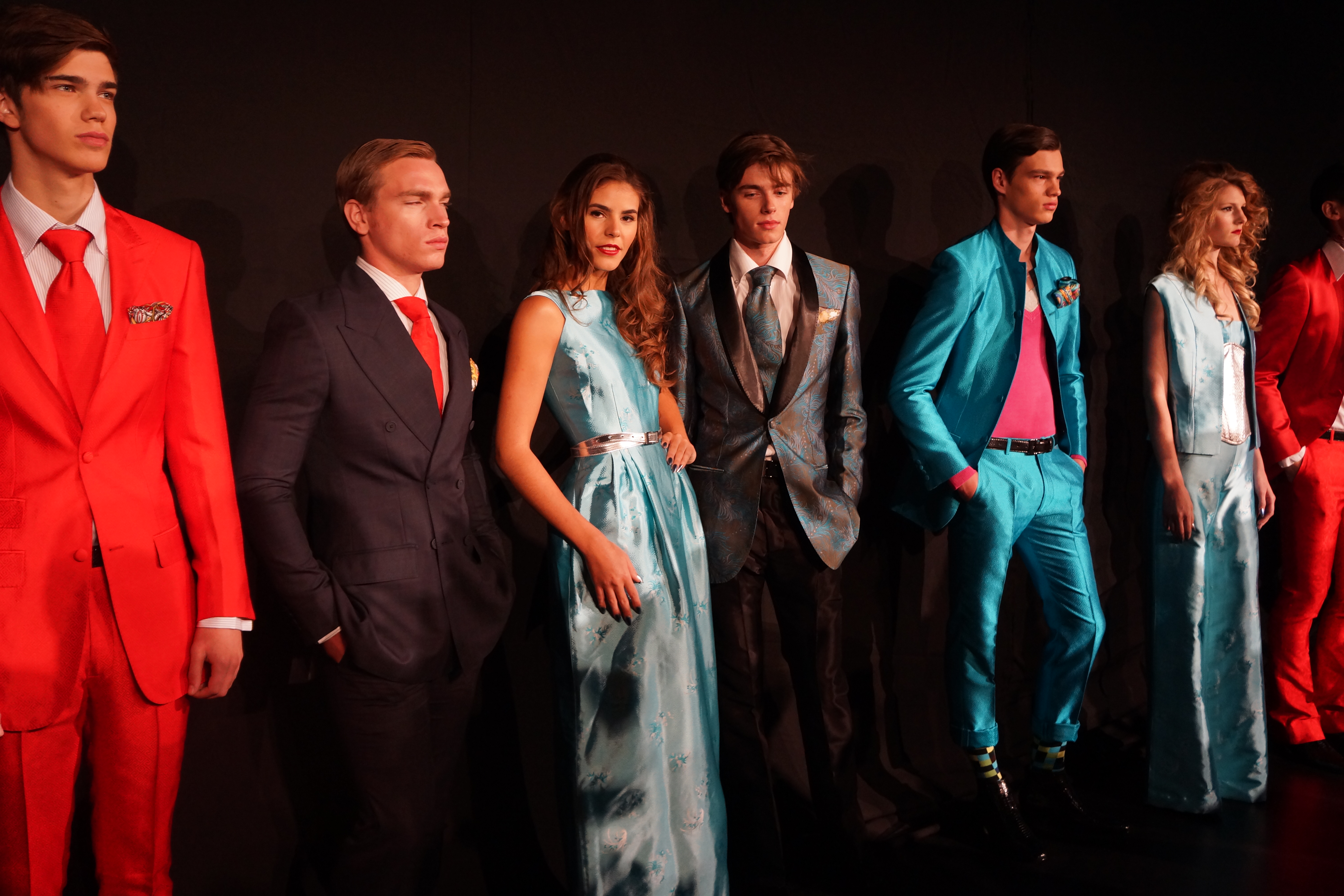 written by Jonatan Meija
One of my favorite collections this season was, Malan Breton. Upon walking into The Box for his presentation the tones, colors and textures set the tone for the Spring/Summer season of 2014, as a whole. A lot of the pieces from his collection were very nostalgic grabbing inspiration from different eras. You can also tell by the styling of the models what they were going for. I can see a lot of faces in his pieces.
I always stress how a lot of designers don't know how to cater to men without having to emasculate them. His floral print metallic suit did justice at displaying how to captivate feminine inspirations and turning it masculine. A lot of men including myself definitely can appreciate this collection. With these pieces he filled the grey area between editorial, and runway when it comes to menswear. Now every man can walk around this Spring looking chic.
The woman's collection was equally as captivating as the men's. There was a lot of spunk, attitude and feistiness, definitely making a fashion statement. Just like the men's pieces were inspired by feminine qualities, the women's were inspired by masculinity. Several of the standout pieces from this presentation were the black suit, black/pink corset dress and black/pink tuxedo outfit.
Overall, Malan Breton's Spring/Summer collection was impeccable. It gave off Carrie Bradshaw Sex and the City fierceness and Chuck Bass Gossip Girl debonair, which is a compliment. I can envision a lot of his work during red carpet season and even as regular street style.
Photo Credit: Justin Lozada