In honor of Father's Day, let us all take a moment to look at some of the greatest dads and the lessons they taught us, both on and off screen.
Tim Allen – Tim Allen's character on Home Improvement was definitely one of the best dad's out there. He really was just like all of our dads: funny, comforting, crafty, and he loved cars and tools. Tim was also great at giving advice and some great tough love to his three boys throughout the show. Years after the end of Home Improvement Tim Allen came back to the television sitcom genre with the show Last Man Standing, which is essentially like Home Improvement, but with daughters instead of sons. This just goes to show that all of that tough love can be put towards "daddy's little angel" just as easily.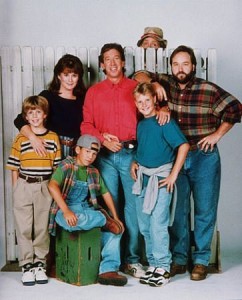 Phil Dunphy – Honestly, all of the dad's on the hit sitcom Modern Family are pretty amazing, but Phil is the perfect mixture of goofy and fatherly fun. Dad-of-three, Phil works as the perfect foil for his stricter wife Claire on the show and you can tell his kids adore him, especially son Luke Dunphy. Both father and son are extremely similar, but Phil still instills one of the greatest fatherly lessons into all of his children: never be afraid to be yourself.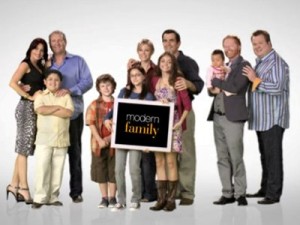 Brad Pitt – Superstar Brad Pitt is no new dad on the block. Pitt has an amazing bunch of 6 children, two adopted and four biological with his long-time girlfriend and fellow superstar Angelina Jolie. While the Pitt-Jolie group may be large, none of the children ever feel left out or alone with both parents being ever present and doting.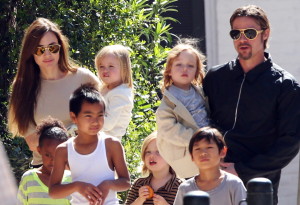 Patrick Dempsey (Dr. Derek "McDreamy" Shepherd from Grey's Anatomy) – Dr. McDreamy has a lot of things going for him: doctor, beautiful wife, amazing hair, and he is a dad. McDreamy shows us that if you really love a baby, you have to fight for her, as shown when he and wife Meredith Grey fought hard to adopt baby Zola. Their unconditional love for Zola helped the couple win custody of the baby. Meredith then went on to give birth to a biological child at the end of season 9.  Patrick Dempsey even has three kids in real life.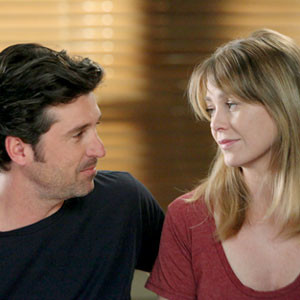 Ted Mosby – Years in the future father-of-two will sit his children down to recount the story of how he met their mother. After eight seasons, with the ninth and final starting this fall, the story is almost complete. Ted is just like all of our dads, lovable and kind but prone to telling long and rambling stories before he finally gets to the point of it all. It doesn't matter, though, because each part of the story is both entertaining and insightful, with Ted instilling many positive morals into his children's minds along the way. BONUS: Ted's best friend Marshall Eriksen, played by the hilarious Jason Segal, is also a top-notch dad on the show. Marshall helps show us how important family is, and let's be honest: we all had tears in our eyes when Marshall's dad Marvin died.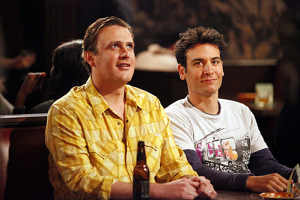 Bryan Cranston (Walter White from Breaking Bad and Hal from Malcolm in the Middle) – There's some real love in a family if the dad is willing to produce and sell meth in order to make sure his family is okay after his death. Cranston also played Hal, the childish but lovable father of five in Malcolm in the Middle. Bryan Cranston has a daughter in real life, too. She appeared in an episode of Breaking Bad that her dad directed!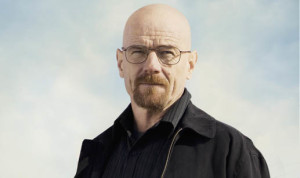 Kyle Chandler (Coach Eric Taylor from Friday Night Lights) – The critically acclaimed high school football show may be off-air now, but Coach Eric Taylor will forever live on in our hearts as one of the greatest dads. Not only does he have two daughters, one a teenager and one a baby, he also acts as a surrogate father to his 45 teenage football players. Talk about a full house! Coach Taylor's advice was always gruff but meaningful and throughout the show every teenager on the planet had to want the Coach as a dad thanks to his perfect mixture of compassion and grit, which made him so approachable. Kyle Chandler also has two kids in real life.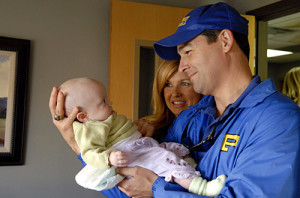 Will Smith – The Smith family is like Hollywood royalty, with each member of the Smith clan taking on their own roles in the "family business." The tight-knit family is known to walk the red carpet together and Smith has worked with his son Jaden on more than one occasion, including their newest film After Earth, which came out June 7.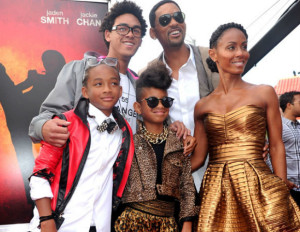 President Obama – The President is arguably the busiest man in the world, and yet he still finds time to bond with his two adorable daughters Malia and Sasha. The Obama's show us that no matter what is happening at work, you need to make time for family.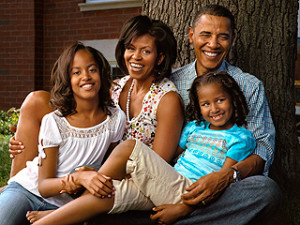 Bill Cosby – Bill Cosby is one of the greatest dads ever, both on and off the screen. Bill Cosby taught us all many great life lessons over the course of his hit sitcom The Cosby Show, with many of the plot lines spawning from Cosby's personal experiences with his own family. The Huxtables taught us all a little bit about respect, parenting, and how to enjoy life to the fullest. And don't forget those great sweaters!