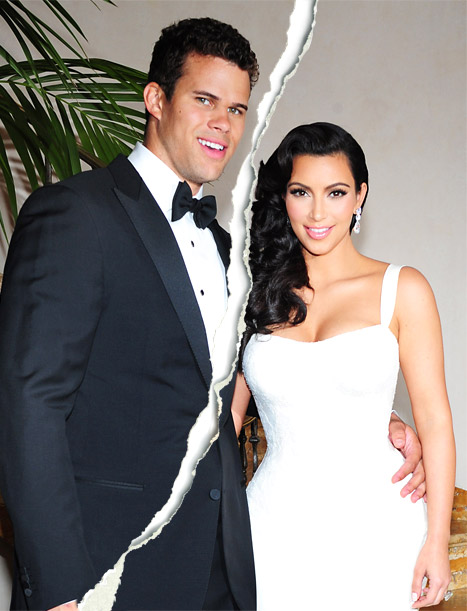 According to E! Online, Kris Humphries' lawyer has filed a motion that halts Kim's request to get an immediate trial date, to finalize their divorce.  Kris Humphries reps sare saying that they have yet to view the uncut and raw footage of Kim and Kris' engagement and marriage.  His lawyer Marshall Waller says,
"What are they hiding? What is there in the raw footage of this televised courtship, 72-day marriage and resultant breakup that they are so afraid of us discovering?  What is really going on here is that an 'urgency' in the form of an apparently unplanned pregnancy, something the Respondent had nothing to do with, is perceived by Plaintiff as an opportunity to gain a litigation advantage by trying to force this court to prematurely set this matter for trial."
When asked by David Letterman why her divorce was taking so long Kim responded, "I can't speak for Kris, but I just want him to be happy and I want us to move on, and that's really what I want, is just to move on…The only legal way to get an annulment is if fraud were involved, so that's what's tricky."
 "So he is suing me for an annulment based on the fact that I frauded him into marrying him for publicity." But, she added, no fraud occurred."
According to E! Online a hearing is set for February 15th in regards to each side's readiness to go to trial.
Photo Courtesy of usmagazine.com