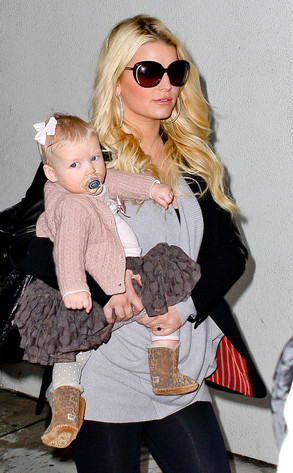 Jessica Simpson reveals that she will be starring in an NBC comedy that will be based on her life.According to E! Online the  Fashion Star producer Electus and Universal Television are co-producing the pilot with Jessica's father Joe Simpson, Nick Bakay and Ben Silverman.
In a statement to the  Hollywood Reporter the singer says, "I often find myself thinking that no one could ever make up the things that actually happen in my life – so between the real-life elements and a great team of writers, I think we'll have people laughing!"
Hopefully this pilot won't be anything like her first reality show with ex husband Nick Lachey.
Photo Courtesy of E! Online