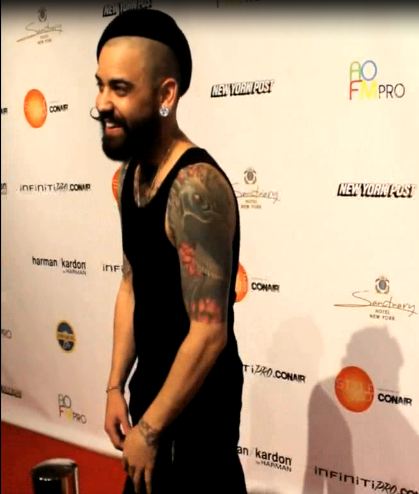 Fuzion Magazine recently had the honor to interview celebrity stylist and designer Ashton Hirota better known for his line Ashton Michael. Ashton began his career at the tender age of 19 and has been one of the most sought after designers/stylists for over the past 10 years. Ashton attended one of the top fashion schools in the United States, the Fashion Institute of Design and Merchandising, most commonly known as FIDM. According to the FIDM blog even before the he graduated Ashton started his clothing line GLAZA with his business partner Marina Toybina. He left the line back in 2004 and began his own line, Ashton Michael.
He has worked with celebrities such as Usher, Chris Brown and Will.i.am. When asked which celebrity he enjoys working with the most he explains that he loves working will.iam and considers him family, "I have worked with Will.I.AM for quite some time now and I really LOVE working with him. Our ethics are incredibly similar and mesh wonderfully together. He is bold and daring with his fashion statements and owns every minute of it. I see Will more like family to me than a client. I always know he will appreciate what I create for him and he always knows I'll be there for him at the drop of the needle. Another client that has become incredibly dear to my heart to work with is Rico Love. The amount of mutual respect we have for each other is rare and just heaven to be surrounded by. He believes in my vision goes out of his way to show it. I know I've done right by him when he says "TTLO" (turn the lights on). For those who have heard any song that starts off that key phrase, he is the man behind that chart topping track."
Ashton reveals that he has always been enthralled with fashion as a child and was actually a child model. Those modeling roots has definitely contributed to his love for fashion as he explains, "I spent a good portion of my time on set getting paid to "play dress up". I didn't know what it translated to at the time but I can vividly remember getting into "character" and looking back as an adult I know it was based on being the power of apparel and what a huge impact it can have on a persons psyche."
Read the rest here.